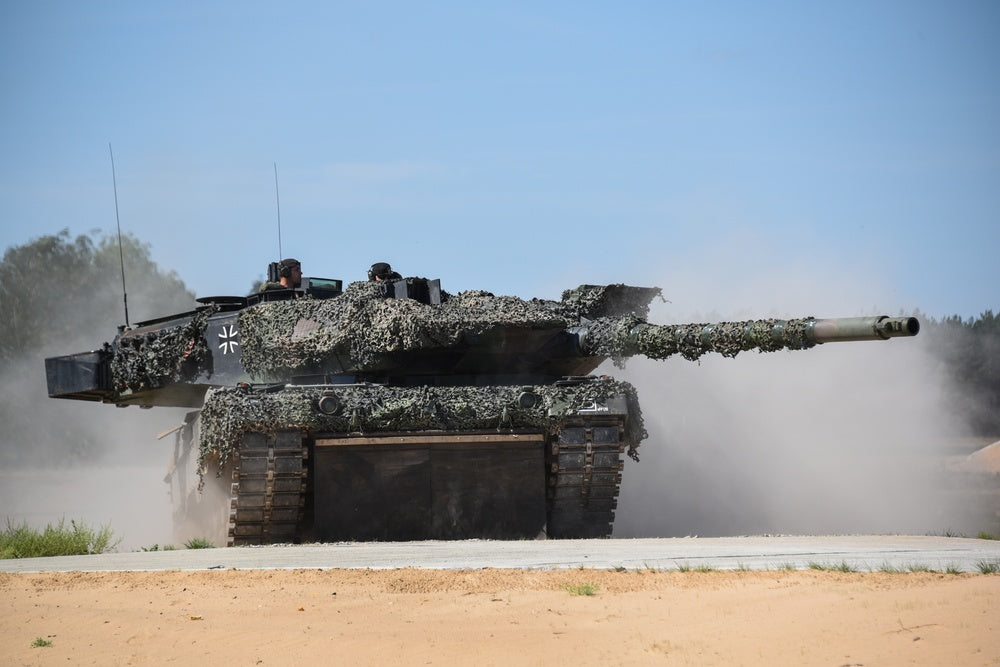 Germany to buy Leopard tanks, howitzers to make up for Ukraine supplies, source says
PHOTO CAPTION: German Army soldiers occupy a firing position in a Leopard 2 main battle tank at a tank range at Pabrade, Lithuania, Aug. 09, 2018. (U.S. Army photo by Markus Rauchenberger via U.S. Defense Visual Information Distribution Service)
BERLIN (Reuters) - Germany will buy 18 Leopard 2 tanks and 12 self-propelled howitzers to replenish stocks depleted by deliveries to Ukraine, a member of the parliamentary budget committee which approved the purchase on Wednesday told Reuters.
The tanks order will come to 525.6 million euros ($578.58 million) while the howitzers have a price tag of 190.7 million euros, all of which are to be delivered by 2026 at the latest, said the finance ministry documents meant for the parliament.
The purchase includes an option for another 105 tanks for about 2.9 billion euros.
Germany has supplied 18 Leopard 2 tanks to Ukraine since the Russian invasion last year and has said it intends to plug the gap with new tanks as soon as possible.
The 12 howitzers are part of defence ministry plans signed off by the German parliament in March to buy up to 28 howitzers as replacements.
Both the Leopard and the howitzers are jointly manufactured by KMW and Rheinmetall.
($1 = 0.9084 euros)
(Reporting by Christian Kraemer, Holger Hansen,; Writing by Sabine Siebold; Editing by Kirsti Knolle and Madeline Chambers)
MORE FROM THE
OAF NATION NEWSROOM