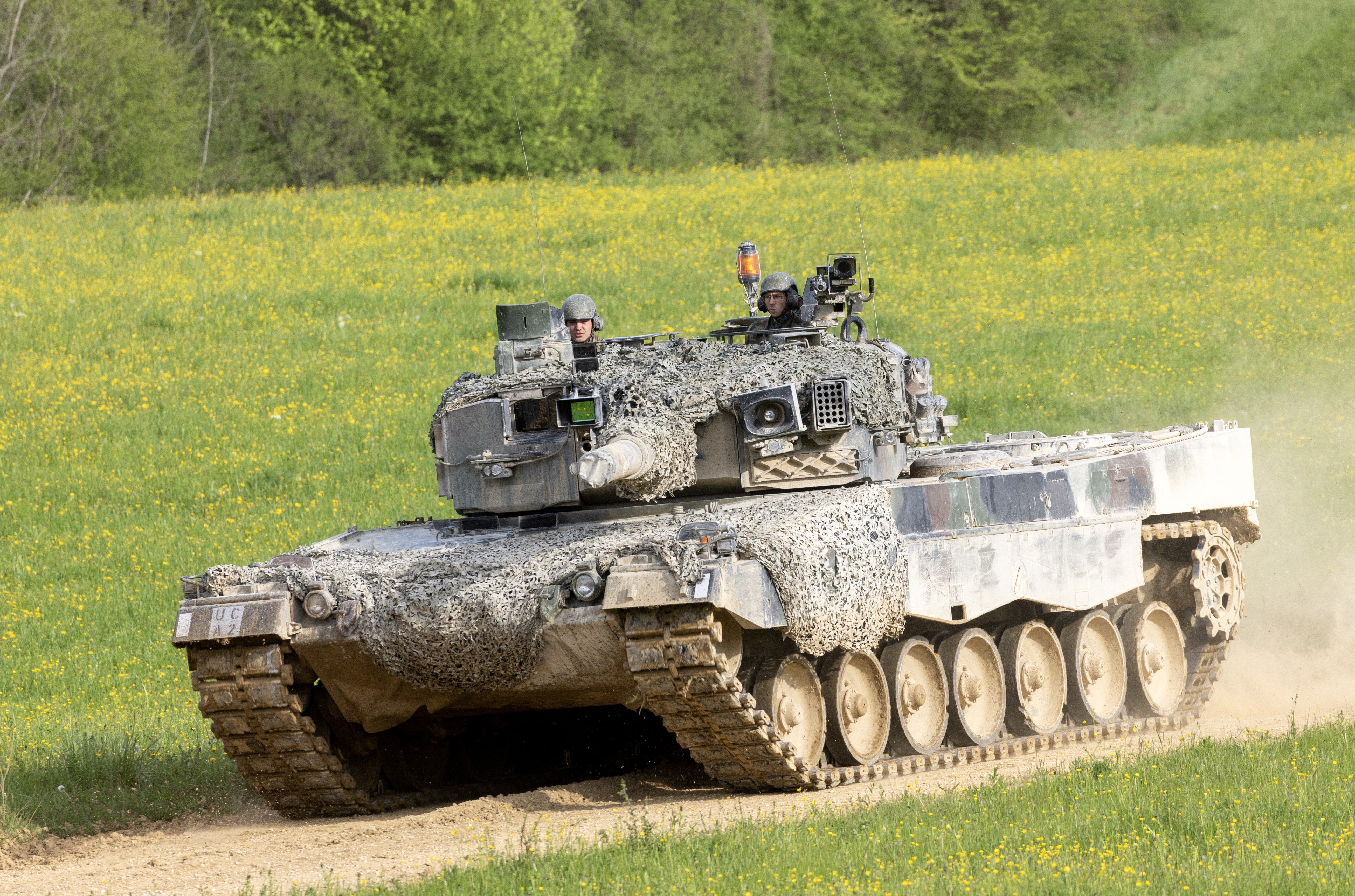 Germany aims to buy 18 Leopard 2 tanks for 545 million euros, source claims
FILE PHOTO: Recruits of the Swiss army Tank School 21 perform an attack exercise with the Leopard 2 tank in Bure, Switzerland May 5, 2023. REUTERS/Denis Balibouse
(Reuters) - Germany aims to buy 18 Leopard 2 tanks for 525 million euros ($577.92 million) to replace tanks delivered to Ukraine, a defence source told Reuters on Friday.
The total price including an option for another 105 tanks will be 2.9 billion euros, and the German parliament's budget committee is expected to sign off on the deal at the end of May, the source said.
Germany has supplied 18 Leopard 2 tanks to Ukraine since the Russian invasion last year and has said it intends to plug the gap with new tanks as soon as possible.
The Leopard is jointly manufactured by KMW and Rheinmetall.
The finance ministry, which are involved with the budgeting process, did not immediately respond to an emailed request for comment.
Bloomberg first reported on the order.
($1 = 0.9084 euros)
(Reporting by Sabine Siebold in Berlin and Kanjyik Ghosh in Bengaluru; editing by Jason Neely, Miranda Murray and Friederike Heine)
MORE FROM THE
OAF NATION NEWSROOM