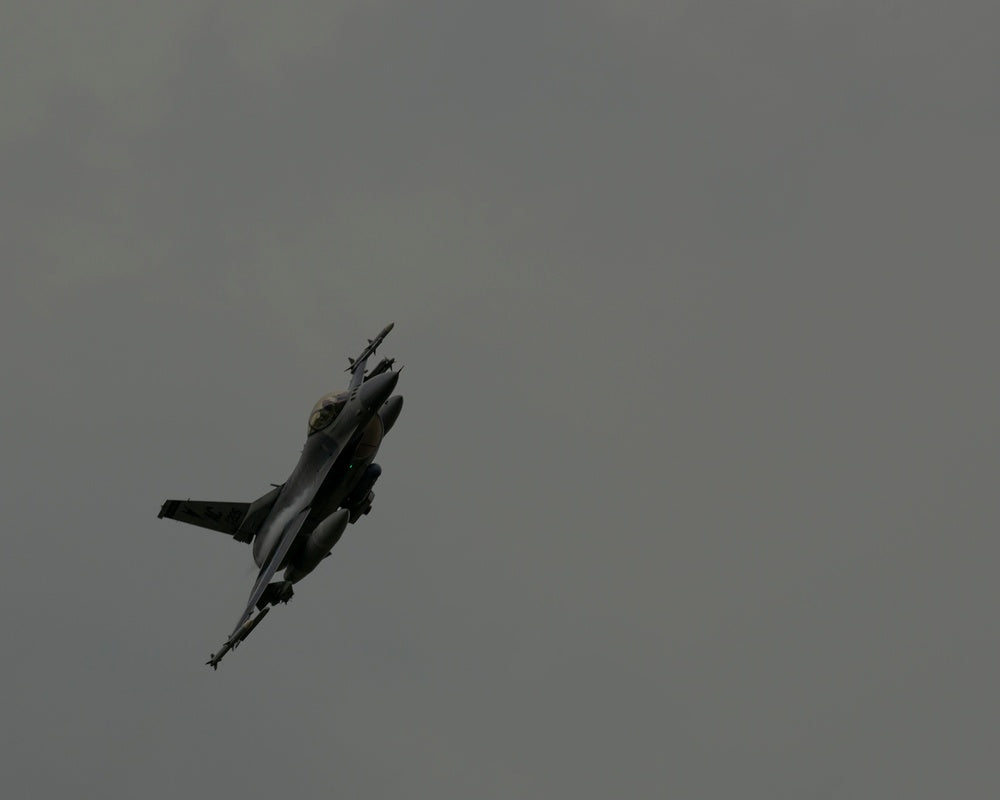 Dutch PM says talks on F-16s for Ukraine progressing
An F-16C Fighting Falcon from the New Jersey Air National Guard's 177th Fighter Wing is seen close air support exercise with the members of the 274th Air Support Operations Squadron at Range 48 on Fort Drum, New York July 7, 2020. (U.S. Air National Guard photo by Airman 1st Class Michael Janker via U.S. Defense Visual Information Distribution Service)
AMSTERDAM (Reuters) - Talks on a potential donation of F-16 fighter jets to Ukraine are progressing, Netherlands Prime Minister Mark Rutte said on Thursday during a visit by Ukrainian President Volodymyr Zelenskiy to The Hague, but no decision has been made.
Answering a question at a press conference alongside Zelenskiy and Belgian Prime Minister Alexander De Croo, Rutte said "On the F-16's: no taboos."
"We are working closely with our partners Belgium, others, UK, Denmark, on getting that debate somehow to a conclusion. We are not there yet," he said.
Earlier this week in Helsinki, Finland, Zelenskiy renewed his requests for the West to supply Kyiv with modern fighter jets and added he was "sure we will soon have aircraft".
Rutte has previously said the Netherlands would consider any kind of military support for Ukraine as long as it would not trigger open conflict between NATO and Russia.
He said on Thursday said that discussions on F-16s would "take time" as did previous discussions on donating Leopard 2 tanks and armoured howitzers.
"But at this moment the panzer-howitzers are in Ukraine, (and) the Leo 2s are being delivered to Ukraine," he noted. "So we will work on this diligently, on the F-16s, and clearly there is support in parliament for this government to work on that."
(Reporting by Toby Sterling and Charlotte Van Campenhout; Editing by Alex Richardson and Christina Fincher)
MORE FROM THE
OAF NATION NEWSROOM