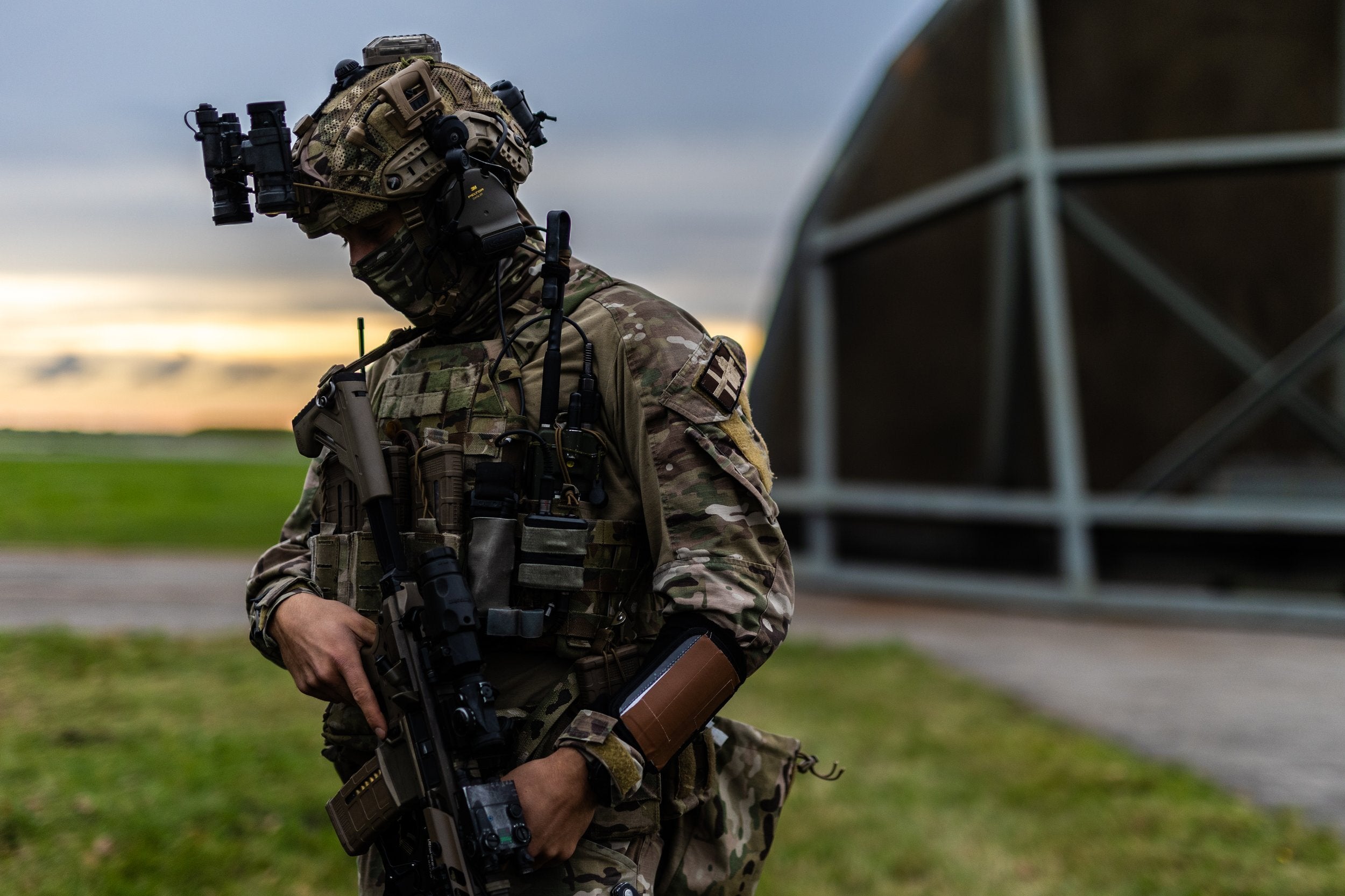 Denmark proposes extra $5.7B in military spending over 10 years
A soldier with the Royal Danish Army's Jaeger Corps is seen during a NATO joint drill, Oct. 5, 2021. (NATO photo via Flickr)
COPENHAGEN (Reuters) - Denmark's government on Thursday proposed allocating an extra 38 billion Danish crowns ($5.65 billion) over the coming 10 years to upgrade its armed forces and to cope with a backlog in investments.
The allocation would come in addition to Denmark's commitment last year to permanently increase its spending on defence and security to 2% of the country's gross domestic product by the end of 2030, a key goal for NATO member states.
The money is intended to "re-establish the foundation of the armed forces," the country's acting Defence Minister Troels Lund Poulsen told journalists on Thursday.
In addition to a lack of military investments, global security and economic developments had put pressure on defence spending, Lund Poulsen said.
"We are short of soldiers. Many buildings are either outdated or simply worn out. The same is true for some of the Armed Forces' equipment and IT systems," Danish Defence chief Flemming Lentfer said.
The 38 billion crowns will be included in the government's defence agreement that will be presented later this month, Lund Poulsen said.
($1 = 6.7224 Danish crowns)
(Reporting by Louise Breusch Rasmussen, editing by Terje Solsvik, William Maclean)
MORE FROM THE
OAF NATION NEWSROOM