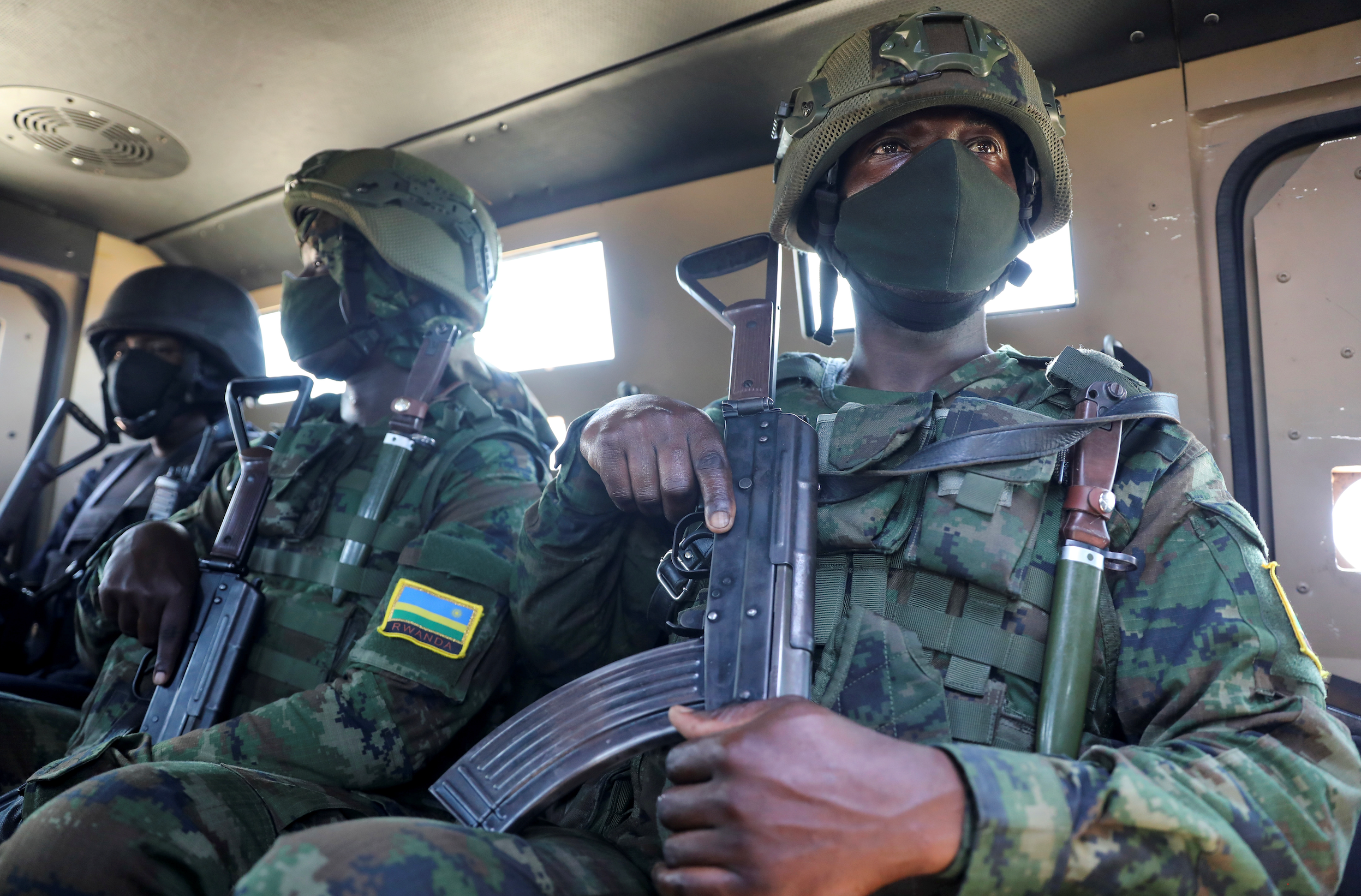 Congo accuses Rwandan forces of attacking its border guards
PHOTO CAPTION: Illustrative photo — Soldiers from the Rwandan security forces sit inside an Armoured Personal Carrier (APC), Sept. 22, 2021. REUTERS/Baz Ratner
GOMA, Democratic Republic of Congo (Reuters) -Democratic Republic of Congo's army said Rwandan forces crossed its border on Thursday morning and attacked its frontier security forces, potentially escalating tensions between the central African neighbours.

"The ensuing clashes enabled the Armed Forces of the Democratic Republic of the Congo to repel the Rwandan terrorists who perpetrated this intolerable provocation," Congo's army said in a statement, adding that the attackers retreated to Rwanda.

Rwanda's army denied the accusation and said it could be a pretext for a planned attack on Rwandan territory.

"The accusations are baseless and part of a long-standing pattern of misinformation and propaganda by the DRC leadership," the Rwandan army said on X, the social media platform formerly known as Twitter.


The two countries have been in a dispute since last year over the resurgence of the M23 rebel group, a militia active in eastern Congo which the Kinshasa government accuses Rwanda of backing. Rwanda has consistently denied this.

Rwanda's army, in its turn, accuses Congo of arming and fighting alongside another rebel group, the Forces for the Liberation of Rwanda (FDLR).

The conflict is part of the long fallout from the 1994 genocide in Rwanda. The M23 group is ethnic Tutsi-led, while the FDLR is composed of ethnic Hutus.

United Nations experts have said they have evidence that Rwandan troops have fought alongside the M23 in eastern Congo and supplied the rebels with weapons. They also said that members of Congo's army have fought alongside the FDLR.

(Reporting by Djaffar Al Katanty and Stanis Bujakera; writing by Anait Miridzhanian and Nellie Peyton; editing by Chris Reese, Sandra Maler and Mark Heinrich)
MORE FROM THE
OAF NATION NEWSROOM