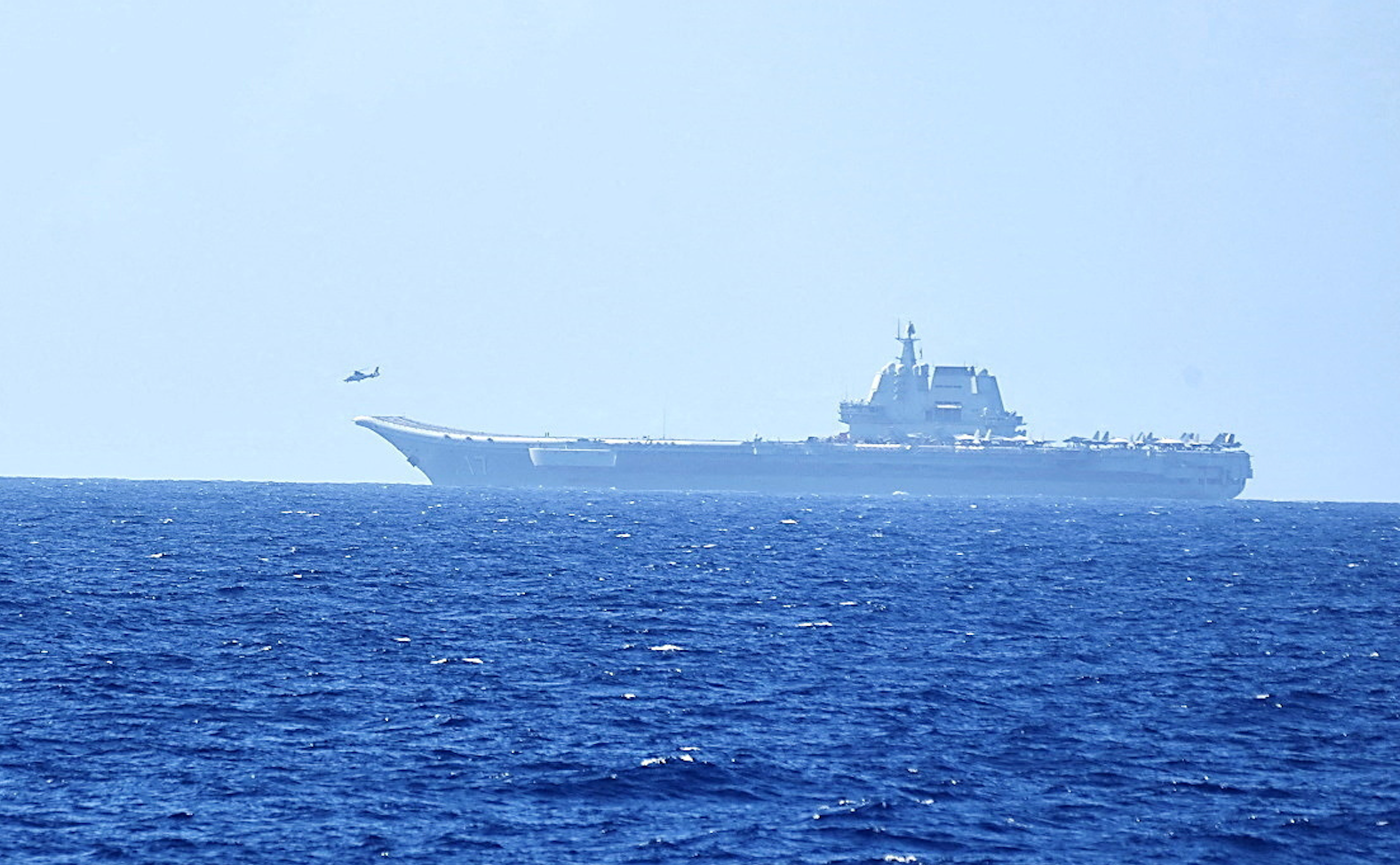 China offers to hold joint military drills with Philippines
PHOTO CAPTION: A helicopter takes off from China's Shandong aircraft carrier, over Pacific Ocean waters, south of Okinawa prefecture, Japan, in this handout photo taken April 15, 2023 and released by the Joint Staff Office of the Defense Ministry of Japan April 17, 2023. Joint Staff Office of the Defense Ministry of Japan/HANDOUT via REUTERS
MANILA (Reuters) - China has offered to hold joint military exercises with the Philippines, local media reported on Thursday, quoting Manila's military chief.

Armed Forces of the Philippines Chief Romeo Brawner will study the offer which was presented to him by China's ambassador to Manila, CNN Philippines and state-run PTV reported.

"They said they submitted some white papers, we have to study," Brawner said in a video posted by CNN Philippines on messaging platform X, formerly known as Twitter.

There was no immediate comment from Brawner, but military spokesperson Medel Aguilar said he did see the video of Brawner's interview and reiterated the conversation he had with the Chinese diplomat was "informal."

"I am not aware if we are already furnished with the white papers," Aquilar told Reuters. Brawner spoke to reporters on the sidelines of an event hosted by China's ambassador in Manila to mark the anniversary of the People's Liberation Army (PLA), Aquilar said.


China's embassy in Manila did not immediately respond to a request for comment.

"We try to establish relations with armies, with armed forces around the world. This is one way for us to prevent war," Brawner said.

Beijing's offer to carry out joint military drills with the Philippines comes as time of heightened tensions between the countries over what Manila describes as China's "aggressive" activities in the South China Sea.

China has longstanding territorial disputes in the South China Sea with several countries in the region, including the Philippines.

There were no other details given on the proposed joint military drills, but Brawner said they would not be conducted in the South China Sea.

A former army chief, Brawner this month took over as armed forces head, succeeding Andres Centino who was appointed by Philippine President Ferdinand Marcos Jr as his adviser on the South China Sea.

Marcos, who has sought closer ties with Washington, reiterated in his annual address on Monday, that he will protect his country's sovereign rights and territorial integrity.

China does not accept the Arbitral Tribunal's ruling in 2016 which concluded Beijing's claim to almost the entire sea was invalid.



(Reporting by Neil Jerome Morales and Karen Lema; Editing by Simon Cameron-Moore)
MORE FROM THE
OAF NATION NEWSROOM