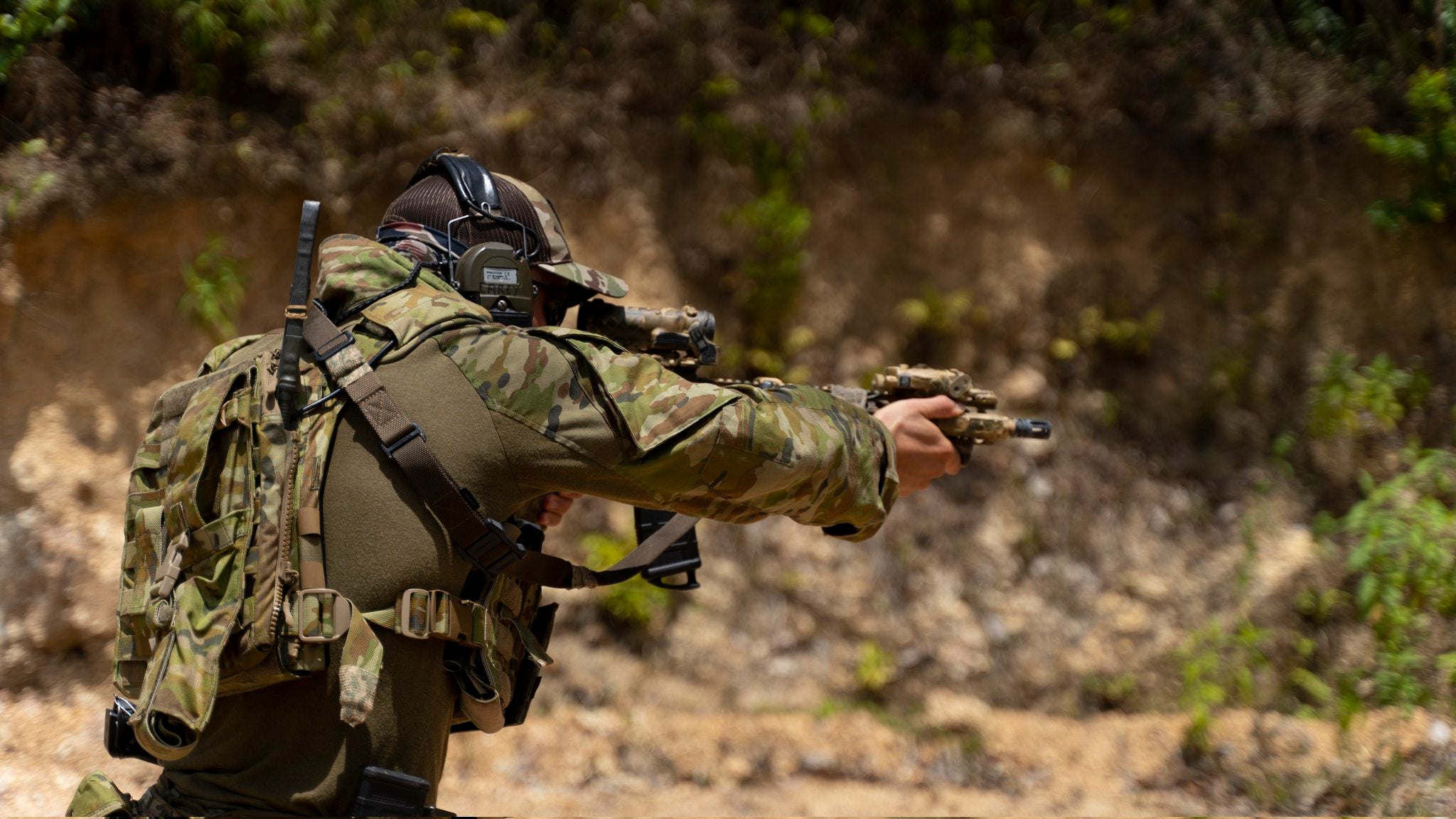 Australia to pay soldiers bonus amid China tension
An Australian Operator with 2nd Commando Regiment, Special Operations Command participates in a live- fire range during Balakitan 22 at El Nido, Palawan, Philippines, March 30, 2022. (U.S. Marine Corps photo by Sgt. Mario A. Ramirez via U.S. Defense Visual Information Distribution Service)
SYDNEY (Reuters) - Australia said on Tuesday it will pay military personnel A$50,000 ($33,165) to stay beyond an initial service period, days after a review found its defence posture was "not fit for purpose" amid rising competition between the United States and China.
Defence Minister Richard Marles said the number of defence personnel was 3,400 below the positions funded, and there was a retention problem.
"We have an issue in terms of making sure that we are recruiting the number of defence force personnel that we need," he told reporters in Canberra.
The retention bonus will be paid to personnel who stay after completing a mandatory period of service, which is typically three years.
The government last week backed the recommendations of a Defence Strategic Review, which said Australia must prioritise long-range precision strike capability, domestic production of guided weapons, and diplomacy.
Marles said the review had made clear Australia's defence posture "is no longer fit for purpose, by virtue of the complexity of the strategic circumstances that we face".
"We're now working through with a sense of controlled urgency to reshape our defence force," he added.
The review said the United States was no longer the "unipolar leader of the Indo Pacific", that intense competition between the U.S. and China was defining the region, and that the major power competition had "potential for conflict".
China is undertaking the largest military buildup of any country since the end of World War Two, which was occurring "without transparency or reassurance to the Indo-Pacific region of China's strategic intent", the review said.
Australia and Singapore held bilateral defence, trade and foreign policy discussions on Monday in Canberra.
Singapore's Minister for Defence Ng Eng Hen told reporters that Australia, as an Asian country, can play a bigger role in regional security.
"When your submarines are ready, we would welcome them to call on our ports, we'll facilitate," he said, referring to the nuclear-powered submarine fleet Australia will acquire in the next decade through the AUKUS partnership with the United States and Britain.
($1 = 1.5076 Australian dollars)
(Reporting by Kirsty Needham; Editing by Raju Gopalakrishnan)
MORE FROM THE
OAF NATION NEWSROOM