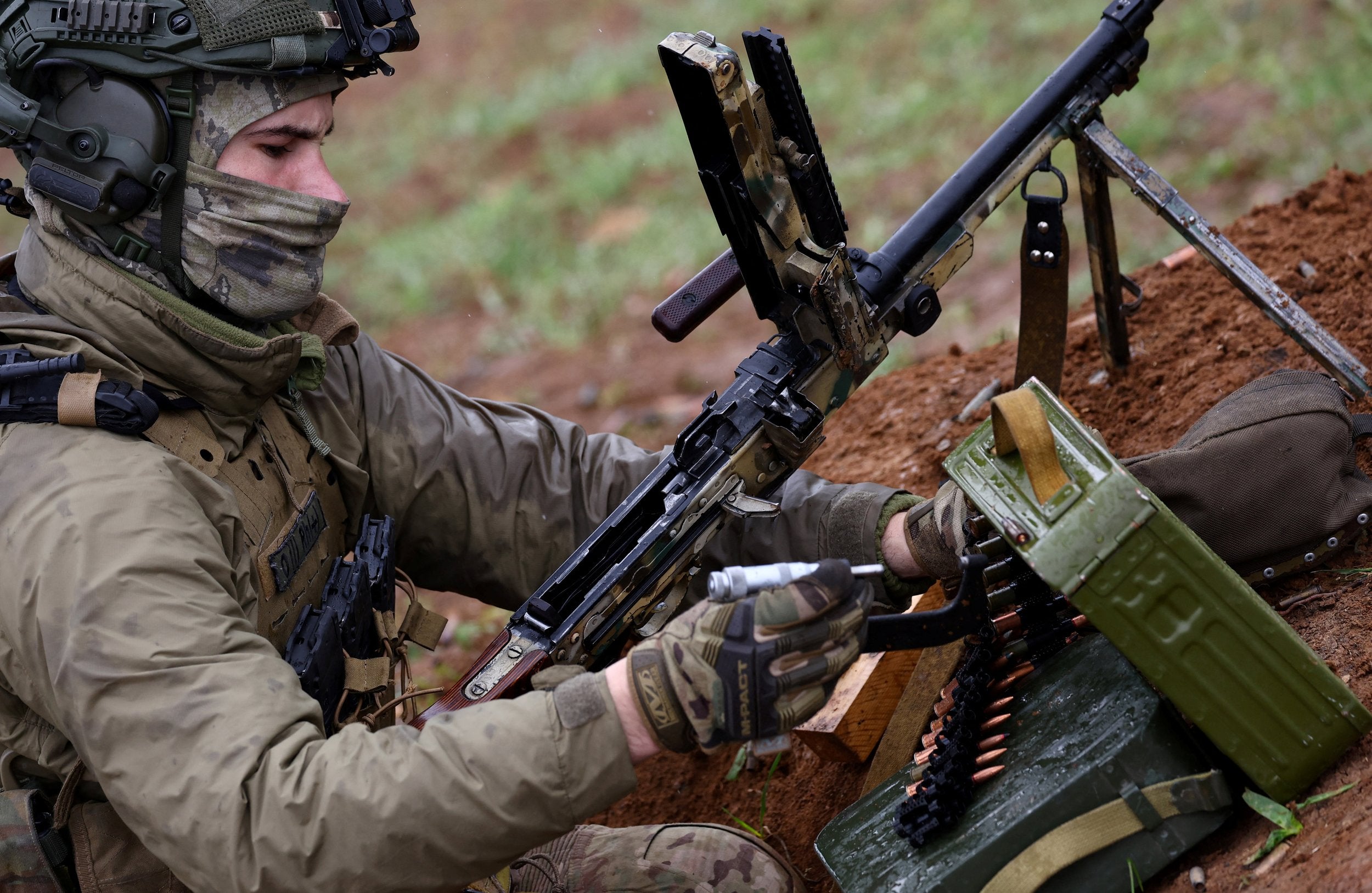 As counteroffensive looms, Ukraine vows not to give up Bakhmut
Representational photo (Reuters)
By Olena Harmash
KYIV (Reuters) - Ukraine's military vowed on Tuesday not to give up the eastern city of Bakhmut as it prepares to launch a counteroffensive against Russian forces.
General Oleksandr Syrskyi, commander of Ukrainian ground forces, underlined the importance Kyiv attaches to holding Bakhmut as preparations continue for a counterattack which it hopes will change the dynamic of the war in Ukraine.
The battle for Bakhmut has symbolic importance for both sides, with Ukraine still holding on to some parts of the city after months of fierce fighting against regular Russian troops and fighters from the Wagner mercenary force.
"Together with the commanders, we have made a number of necessary decisions aimed at ensuring the effective defence and inflicting maximum losses on the enemy," Syrskyi said in remarks released after a visit to troops fighting in Bakhmut.
"We will continue, despite all the forecasts and advice, to hold Bakhmut, destroying Wagner and other most combat-capable units of the Russian army," he told soldiers in video footage of his visit. "We give our reserves an opportunity to prepare and we are preparing for further actions ourselves."
Syrskyi said on Monday Ukrainian units had ousted Russian forces from some positions in Bakhmut. The Wagner Group said its units had made incremental advances there. Reuters was unable to verify the battlefield situation.
Russia sees Bakhmut, once home to 70,000 people, as a stepping stone to attacking other Ukrainian cities.
Kyiv is widely expected soon to launch its counteroffensive, hoping to retake territory occupied by Russian forces after the invasion in February 2022.
The White House said on Monday Russia had exhausted its military stockpiles and armed forces, with some 100,000 Russian troops killed or wounded in Ukraine in the past five months.
Reuters was unable to independently verify the White House figures.
(Writing by Olena Harmash and Lidia Kelly, Editing by Timothy Heritage)
MORE FROM THE
OAF NATION NEWSROOM