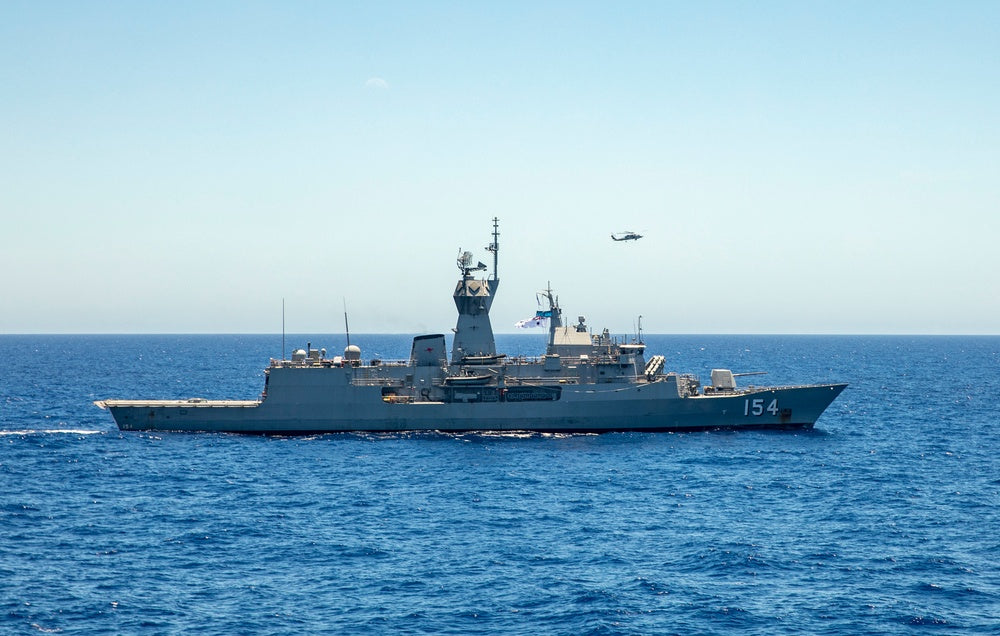 Australia says it will conduct more joint patrols with Philippines in South China Sea
PHOTO CAPTION: Representational photo — Royal Australian Navy Anzac-class frigate HMAS Parramatta (FFH-154) sails alongside Arleigh Burke-class guided-missile destroyer USS Dewey (DDG 105) during a live-fire gunnery exercise. (U.S. Navy photo by Mass Communication Specialist 2nd Class Samantha Oblander via U.S. Defense Visual Information Distribution Service)
MANILA (Reuters) -Australia has a security interest in the South China Sea and will work more closely with the Philippines on joint patrols, Australian Defence Minister Richard Marles said on Friday as he observed military exercises with President Ferdinand Marcos Jr.

More than 2,000 Australian and Philippine defence personnel, as well as U.S. Marines, are participating in amphibious landing and air assault drills, with two Australian navy vessels, HMAS Canberra and HMAS ANZAC, conducting bilateral exercises with the Philippine Navy.

The joint exercises, a first for the two nations, come amid renewed tensions between the Philippines and China in the South China Sea.


Marcos spoke to journalists after Friday's beach landing drill in Zambales, near the South China Sea, which he watched with binoculars, accompanied by Marles and Philippines Defense Secretary Gilbert Teodoro.

The Philippines want a closer working relationship with the militaries of regional neighbours, Marcos said.

"It is an important aspect of how we prepare for any eventualities, considering there have been so many events that attest to the volatility of the region," he said.

At a joint news conference with Teodoro, Marles said the first joint patrols of the South China Sea by the two navies would "happen soon".

He reiterated support for 2016 arbitration ruling that invalidated sweeping Chinese claims to the South China Sea and said, "we are two countries committed to an idea of a world in which disputes are determined by reference to international laws".

The Philippines, Malaysia, Vietnam, Brunei and Taiwan have claims to certain areas of the South China Sea.

Most of Australia's trade goes through the South China Sea, and upholding international rules is a shared strategic interest with the Philippines, he earlier told ABC radio.


"A whole lot of damage can be done to Australia before any potential adversary sets foot on our shores, and maintaining the rules-based order in Southeast Asia, maintaining the collective security of Southeast Asia, is fundamental to maintaining the national security of our country," he said.

Australia, Japan and the Philippines conducted a joint patrol last week, although a U.S. navy vessel did not take part as planned, he said.

Australian Prime Minister Anthony Albanese has said he will make the first visit by an Australian leader to the Philippines in 20 years next month to discuss defence cooperation.

(Reporting by Kirsty Needham in Sydney and Karen Lema in Manila. Editing by Gerry Doyle)
MORE FROM THE
OAF NATION NEWSROOM