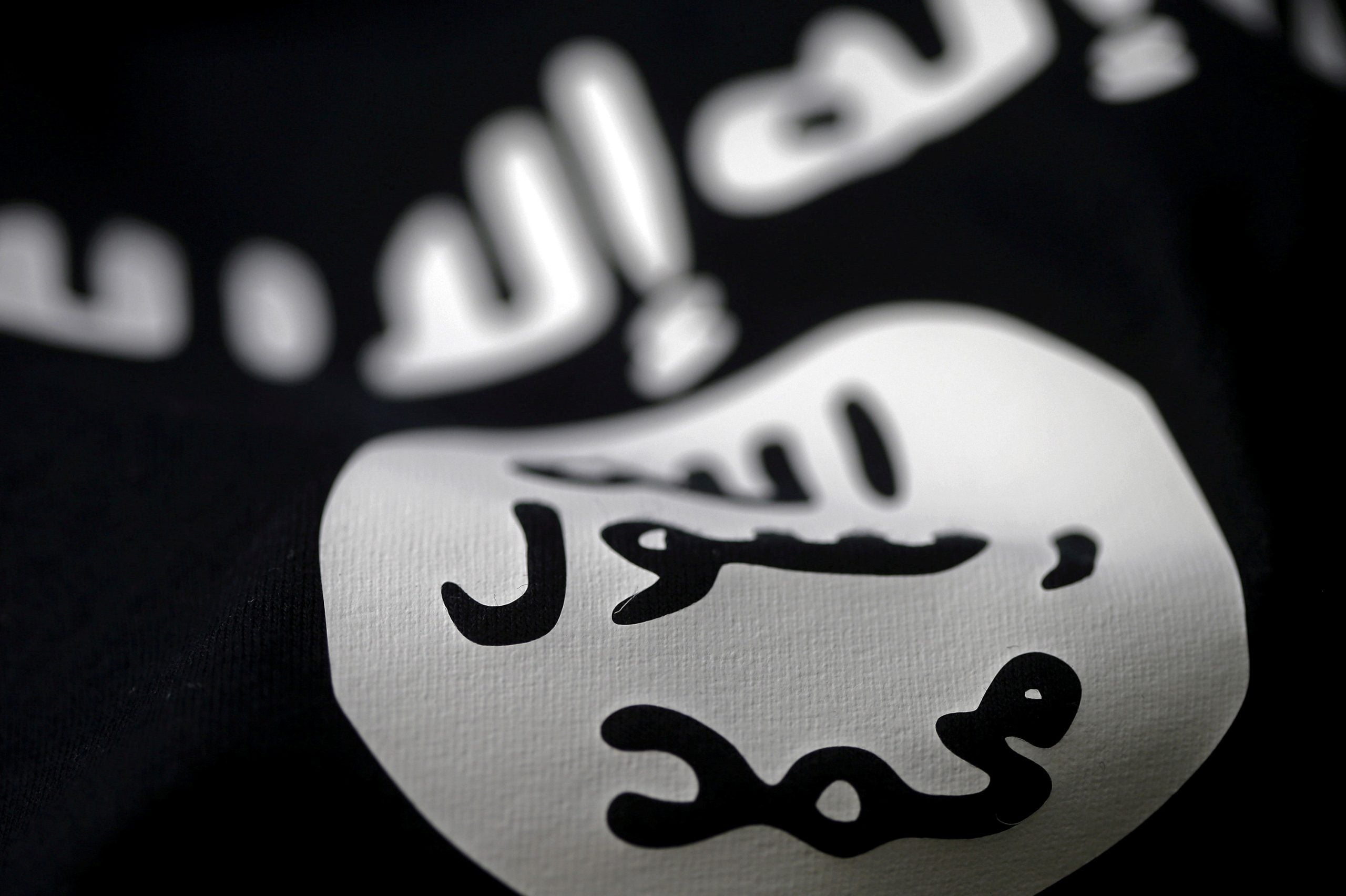 At least 10 Syrian soldiers killed in clashes with Islamic State group, war monitor says
PHOTO CAPTION: An Islamic State flag is seen in this picture illustration taken February 18, 2016. Photo: Reuters / Dado Ruvic / Illustration
BEIRUT (Reuters) - At least 10 Syrian soldiers were killed and others wounded in overnight clashes with the Islamic State group in the country's northern province of Raqqa, a Syrian war monitor said Tuesday.

The Syrian Observatory for Human Rights said IS militants attacked Syrian army checkpoints around the village of Maadan, which they seized briefly before withdrawing by morning.

It said at least six fighters aligned with the Syrian government were wounded. Syrian state media did not report on the clashes and IS did not make a claim of responsibility on its propaganda channels.


IS once ruled over swathes of north, east and central Syria, along with parts of neighbouring Iraq. Separate offensives by Syrian troops and their allies, and by Kurdish-led fighters backed by the United States, seized control of those lands.

IS sleeper cells still wage hit-and-run attacks, particularly in the vast desert zones they once controlled.

Those attacks had become bolder and bloodier in recent months, according to the Obseveratory's head, Rami Abdel Abdelrahman.

IS last week named Abu Hafs al-Hashimi al-Quraishi as its new leader, for the first time confirming the death of its former head Abu Hussein al-Husseini al-Quraishi, whom Turkey said it had killed in April.



(Reporting by Maya Gebeily, Editing by William Maclean)
MORE FROM THE
OAF NATION NEWSROOM