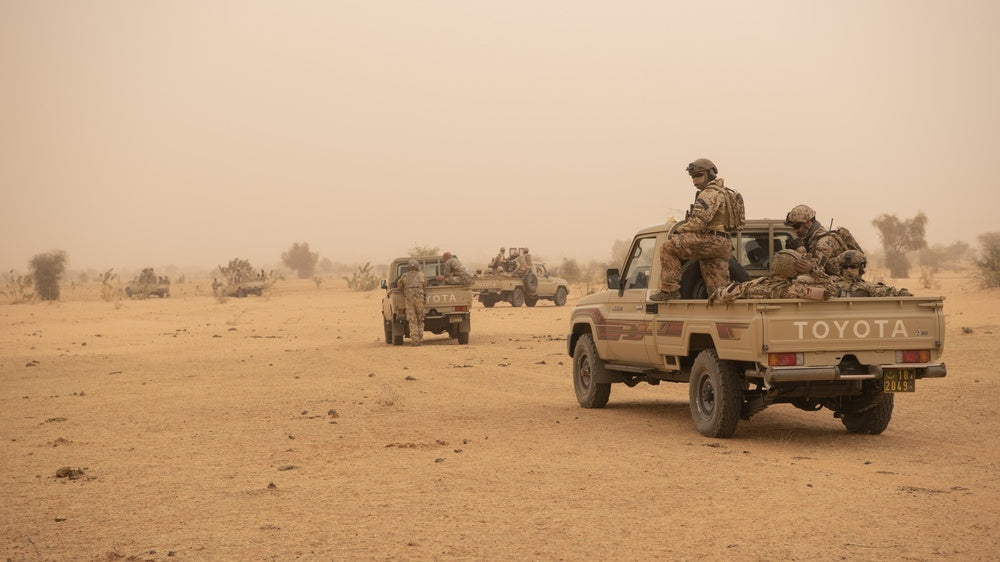 Germany to join EU military training mission in Niger
Representational photo: German Bundeswehr soldiers prepare to dismount from their vehicle during a simulated patrol with Mauritanian troops during the Flintlock 2020 joint drills in Kaedi, Mauritania, Feb. 25, 2020. (U.S. Army Photo by Cpl. Kevin Sterling Payne via U.S. Defense Visual Information Distribution Service)
BERLIN (Reuters) - German troops will take part in a small European Union training mission in Niger after the parliament in Berlin gave its final approval on Friday, deploying to a country seen as at risk of violence spilling over from neighbouring Mali.
Islamist militants have been gaining ground in Mali following the withdrawal of French and other European forces.
The EU decided in December to set up a three-year military mission to Niger, one of the world's poorest countries, and has some 50-100 European troops there to help the country improve its logistics and infrastructure. Germany plans to deploy up to 60 soldiers.
The German military had been training Niger's special forces with some 150 soldiers since 2018 but wrapped up that mission at the end of 2022.
There are still some 1,100 German troops based in Mali, most of them near the northern town of Gao, where their main task is to gather reconnaissance for a U.N. peacekeeping mission.
This mission has been plagued by recurring disputes with Mali's ruling military junta and an increasing Russian military presence there that has prompted unease in the West. Berlin decided in November to pull out its troops from Mali by May 2024, following France and other European nations such as Britain.
(Reporting by Sabine Siebold; Editing by Miranda Murray and Frances Kerry)
MORE FROM THE
OAF NATION NEWSROOM