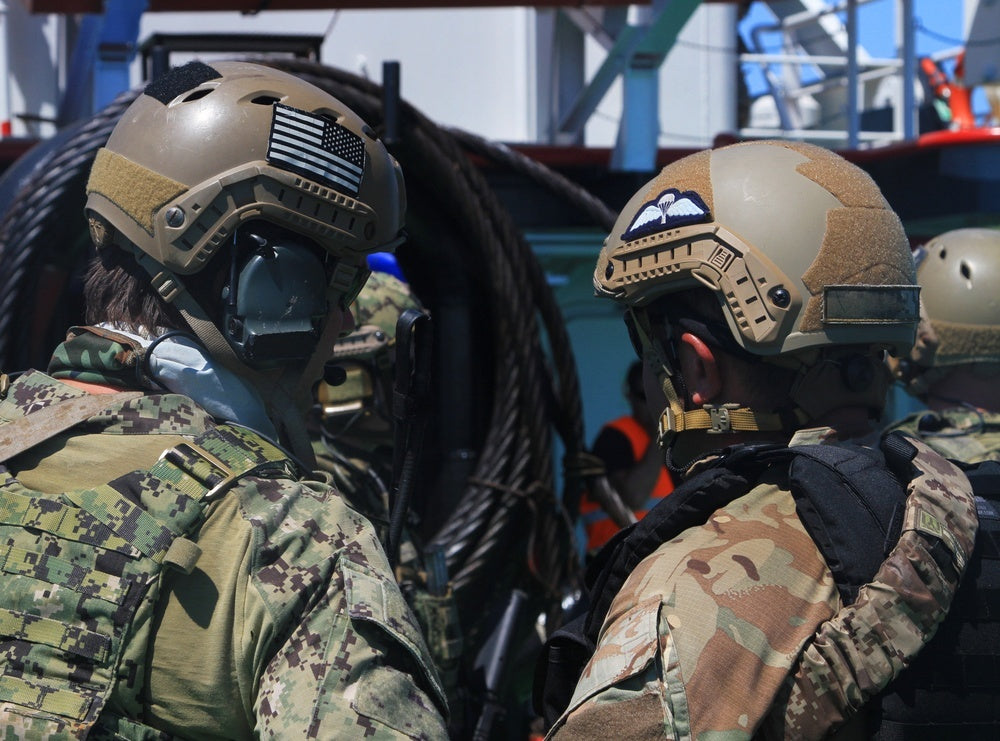 NATO head says Ukraine's rightful place is in alliance membership
A Ukrainian SOF Operator discusses a mission with a U.S. SOF Operator during visit, board, search and seizure training in the Black Sea with U.S. SOF, July 19, 2017 during exercise Sea Breeze. (U.S. Army Photo by Sgt. 1st Class Henry Gundacker via U.S. Defense Visual Information Distribution Service)
KYIV (Reuters) -Ukraine's future lies in NATO, the Western military alliance's chief Jens Stoltenberg underscored on Thursday during his first visit to the country since Russia's invasion 14 months ago.
"Let me be clear: Ukraine's rightful place is in the euro-Atlantic family. Ukraine's rightful place is in NATO. And over time, our support will help you to make this possible," Stoltenberg told reporters during a joint press conference with Ukrainian President Volodymyr Zelenskiy in Kyiv.
He pledged continued military support for Ukraine, saying that, so far, NATO allies had trained tens of thousands of Ukrainian troops and provided 65 billion euros ($71.31 billion) of military aid alone.
"NATO stands with you today, tomorrow and for as long as it takes," Stoltenberg stated, before inviting Zelenskiy to the NATO summit in Vilnius in July.
Ukraine's NATO membership bid and robust security guarantees for the country will be high up on the summit's agenda, he added.
In 2008, a NATO summit in the Romanian capital Bucharest agreed that Ukraine would eventually become a member of the alliance.
However, leaders have since stopped short of taking any concrete steps such as giving Kyiv a membership action plan that would lay out a timetable for bringing the country closer to NATO.
"We do not know when this war will end but we know that Russian aggression is a toxic pattern that must be stopped," Stoltenberg said.
($1 = 0.9115 euros)
(Reporting by Reuters TV, writing by Sabine Siebold and Benoit Van Overstraeten)
MORE FROM THE
OAF NATION NEWSROOM