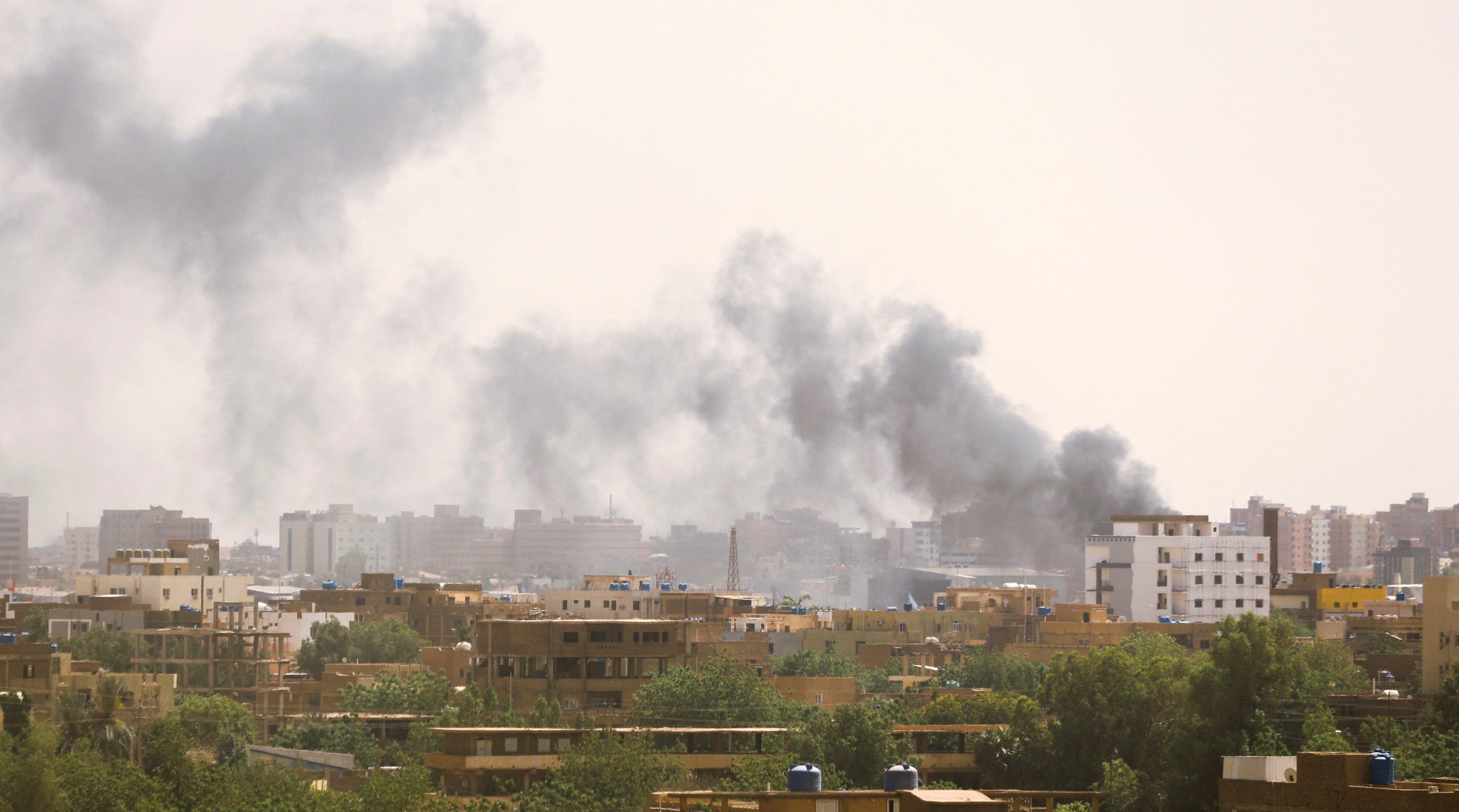 SKorea sends plane to Djibouti to await Sudan evacuation
Smoke rises over buildings during clashes between the paramilitary Rapid Support Forces and the army in Khartoum, Sudan April 17, 2023. REUTERS/Stringer
SEOUL (Reuters) - South Korea is sending a military aircraft to stand by at a U.S. military base in Djibouti in east Africa, ready to fly in to neighbouring Sudan and evacuate its nationals there when that is possible, the South Korean military said on Friday.
Twenty-six South Koreans live in Sudan, which has been rocked by factional fighting since last Saturday in which more than 400 people have been killed. The South Korean foreign ministry said the 26 are safe.
"Our transport plane and troops will stand by at a U.S. military base in nearby Djibouti to support the evacuation as our top priority while closely monitoring the local situation," the defence ministry said in a statement.
Sudan's main airport, in the capital Khartoum, has been shut since a power struggle between the army chief and a paramilitary force commander erupted in fighting. Clashes at the airport left planes smouldering on the runway.
International powers, struggling to evacuate their citizens, have been pushing repeatedly for truces, to little effect.
The South Korean aircraft has set off for Djibouti, a military official said though he declined to provide further details, citing security.
(Reporting by Soo-hyang Choi and Ju-min Park; Editing by Clarence Fernandez, Robert Birsel)
MORE FROM THE
OAF NATION NEWSROOM