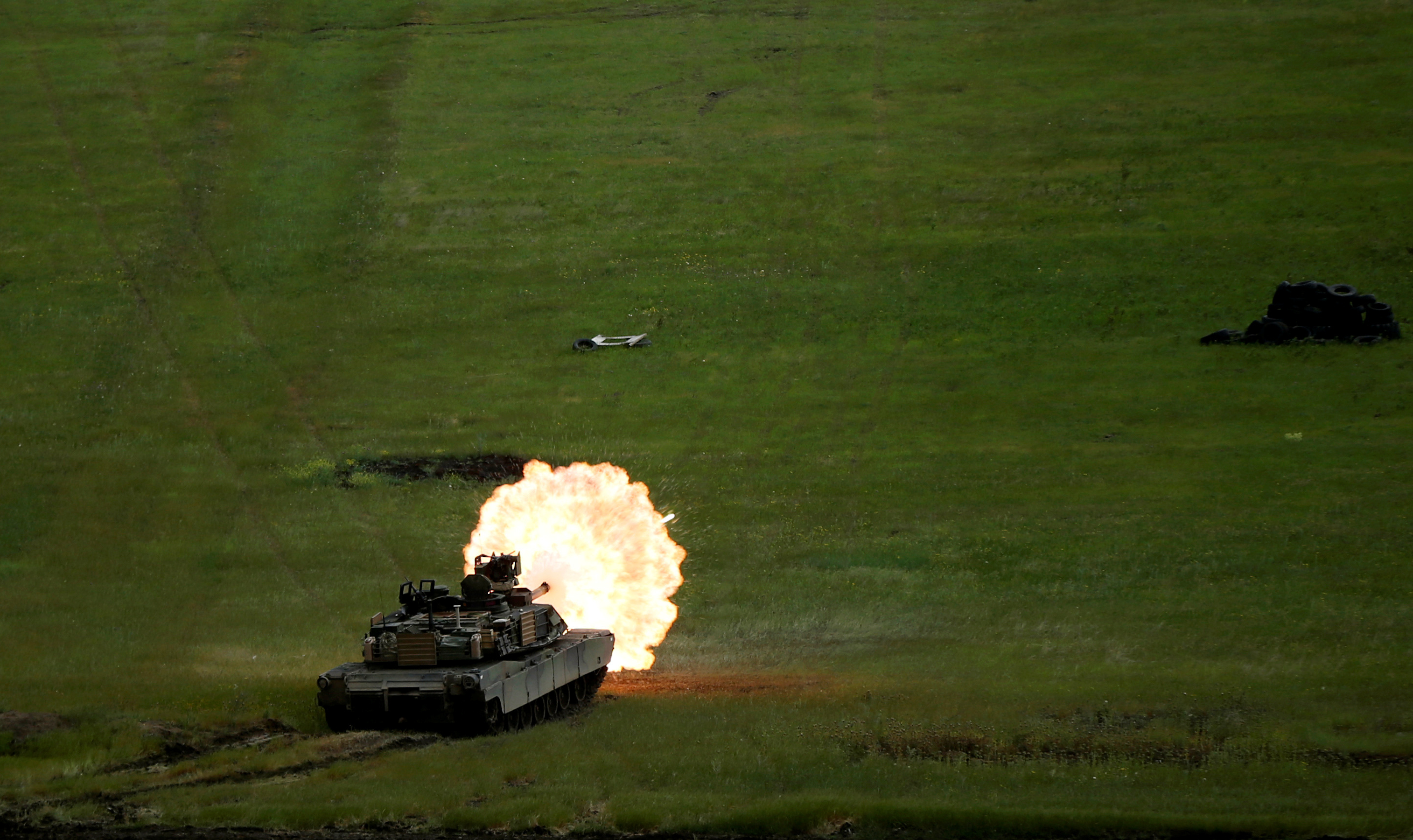 Allies move to bolster Ukrainian tank forces ahead of counteroffensive
A U.S. Army M1A2 "Abrams" tank fires during U.S. led joint military exercise "Noble Partner 2016" in Vaziani, Georgia, May 24, 2016. REUTERS/David Mdzinarishvili
RAMSTEIN AIR BASE, Germany (Reuters) - The U.S. decision to provide Ukraine with 31 advanced M1A2
Abrams

tanks will make a difference in the war but is no silver bullet, U.S. Army General Mark Milley, chairman of the Joint Chiefs of Staff, said on Friday.
Milley's remarks came as the United States announced that
Abrams

tanks to be used to train the Ukrainians will arrive in Germany in the coming weeks.
"I'm biased, but I think the M1 tank's the best tank in the world ... I do think the M1 tank, when it is delivered, will make a difference," Milley, the top U.S. general, said after a meeting of Ukraine's allies at Ramstein Air Base in Germany. "But I would also caution there's no silver bullet in war."
(Reporting by Phil Stewart)
MORE FROM THE
OAF NATION NEWSROOM