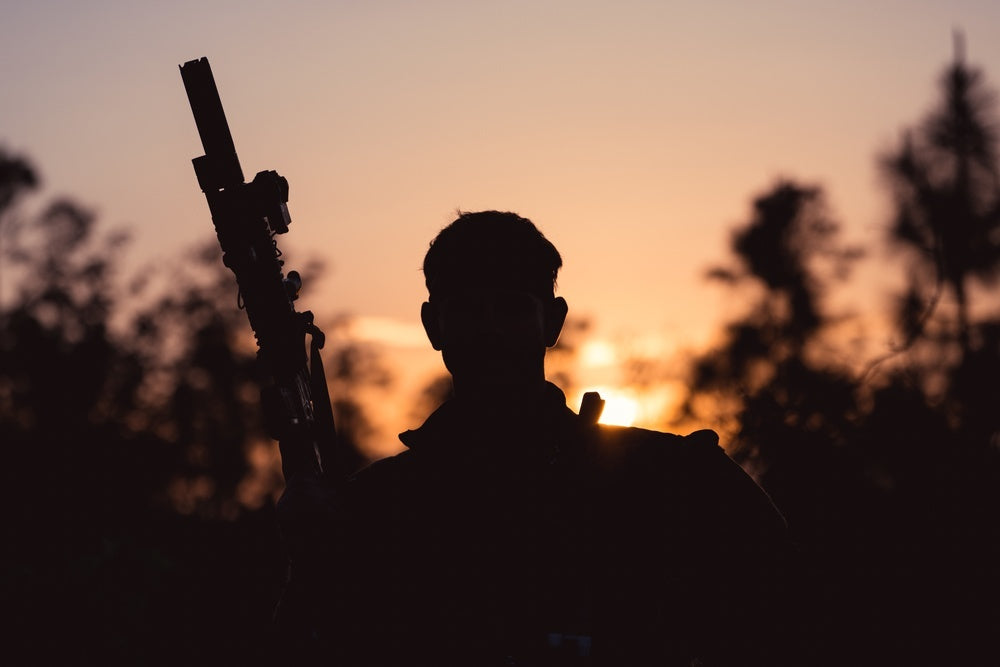 Czech lawmakers pass law requiring 2% of GDP spending on defense
A Czech Special Forces member provides ground support while U.S. Army Special Forces perform a static-line jump during Emerald Warrior 22.1 at Hurlburt Field, Florida, May 5, 2022. (U.S. Air Force photo by Senior Airman Joseph P. LeVeille via U.S. Defense Visual Information Distribution Service)
PRAGUE (Reuters) -The lower house of the Czech parliament approved legislation on Friday requiring state budgets to devote spending worth at least 2% of gross domestic product to defence starting next year.
European countries have accelerated their defence spending in the wake of Russia's invasion of Ukraine as many capitals have not yet met NATO's 2%-of-GDP financing commitment.
In the 2023 budget, defence spending is planned at 1.52% of GDP.
The bill estimates that an extra 21.5 billion crowns (almost $1 billion) over the government's mid-term fiscal outlook would be needed in the 2024 central state budget for the defence spending to reach the required level.
The Czech Republic, a NATO member since 1999, has sought to build up and modernise its armed forces after years of underspending, and after supplying hundreds of pieces of heavy military equipment to Ukraine over the past year.
The country signed in December a non-binding memorandum with Sweden for the delivery of more than 200 CV90 infantry fighting vehicles. It has also been in negotiations with the United States to buy 24 F-35 jets.
However, the additional spending may complicate the centre-right government's efforts to cut the budget deficit by 70 billion crowns in 2024 from 295 billion crowns planned for this year.
The bill needs to be approved by the upper house of parliament and to be signed by the president to take effect.
(Reporting by Robert Muller;Editing by Mark Heinrich and Emelia Sithole-Matarise)
MORE FROM THE
OAF NATION NEWSROOM