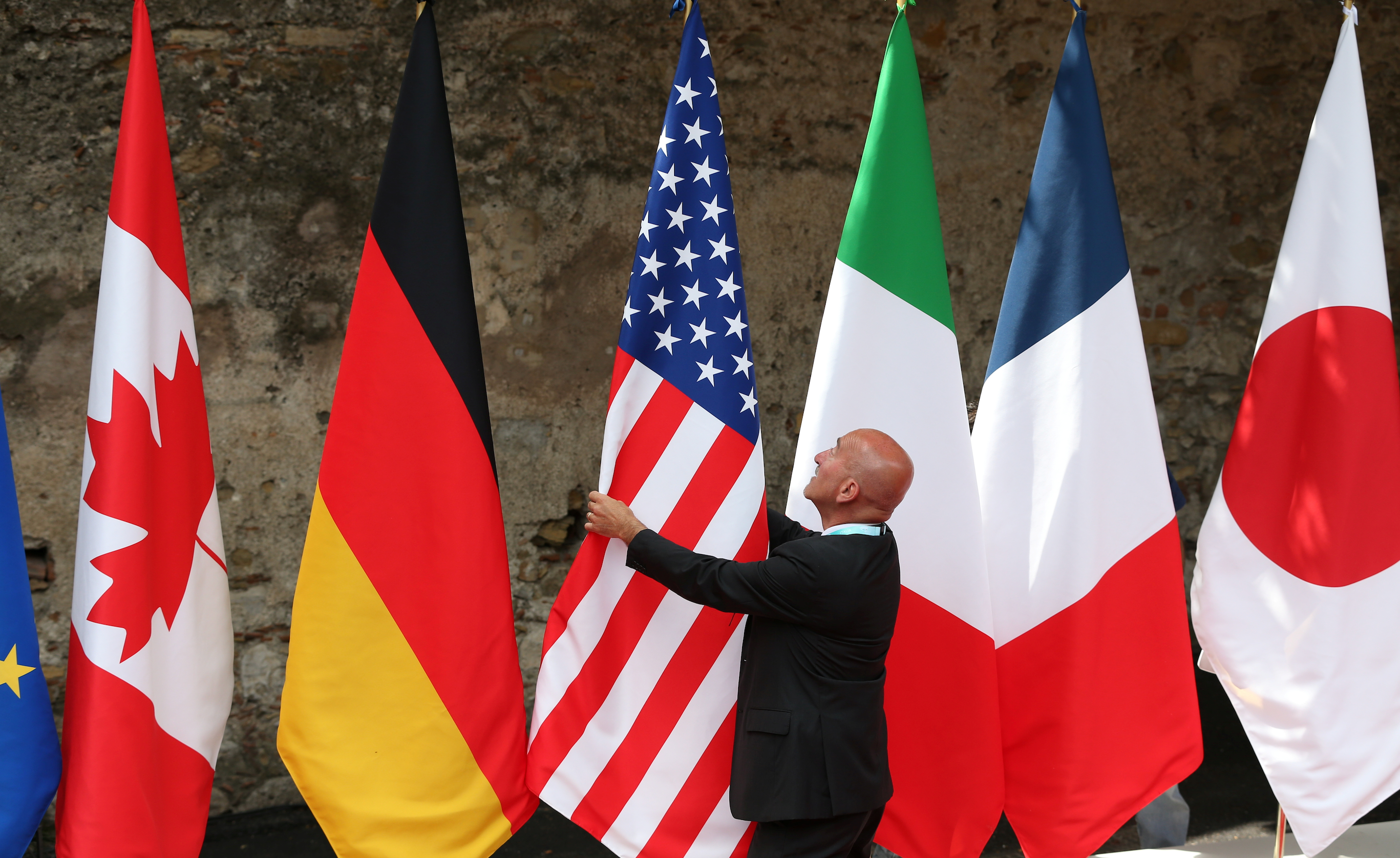 G7 will stand up to "any coercion" over Taiwan Strait, US official says
KARUIZAWA, Japan (Reuters) - The Group of Seven nations see eye to eye on the need to stand up to any Chinese "coercion" or efforts to exert control in the Taiwan Strait, a senior U.S. State Department official said on Monday, amid increased tensions around Taiwan.
Concerns about what the G7 wealthy nations see as China's increasingly aggressive stance on Taiwan and more broadly in the Indo-Pacific region have been in sharp focus during talks among G7 foreign ministers in the Japanese resort town of Karuizawa.
"The message is the same across the G7: that we want to work with China in those areas where China is prepared to work with us," a senior U.S. State Department official told reporters on a call.
"We are certainly going to stand up against any coercion, any market manipulation, any efforts to change the status quo in the Taiwan Strait," the official added.
The G7 ministers are keen to demonstrate a unified front, especially after recent comments by French President Emmanuel Macron which were perceived in some Western capitals as too weak towards China and sparked a backlash.
After visiting China this month, Macron cautioned against being drawn into a crisis over Taiwan driven by an "American rhythm and a Chinese overreaction".
As the only Asian member of the G7, Japan has been deeply concerned about any possible action by Beijing against nearby Taiwan.
Beijing views Taiwan as Chinese territory and has not renounced the use of force to take the democratically governed island. Taiwan President Tsai Ing-wen says only the island's people can decide their future.
"The impact the peace and stability of the Taiwan Strait has on our country is a given, but it is a crucial factor in the wider safety and security of the international community as well," Japanese Foreign Minister Yoshimasa Hayashi said after a bilateral meeting with U.S. Secretary of State Antony Blinken.
Hayashi also told reporters that French Foreign Minister Catherine Colonna said France has "deep feelings" about respecting the status quo and maintaining peace and stability in the Taiwan Strait.
'OWN RULES'
Japan said the Chinese aircraft carrier Shandong had conducted air operations with jet fighters and helicopters between April 10-16. China's state media has said its navy carried out combat training around Taiwan last week.
Russia too has also been keen to show force in the Pacific, and recently launched naval exercises by its Pacific Fleet, drawing criticism from Tokyo.
China is increasingly trying to replace international rules with "its own rules", German Foreign Minister Annalena Baerbock said on Monday on the sidelines of the G7 meeting.
"Many of our partners in the region feel more and more that China increasingly wants to exchange the existing common binding international rules with its own rules," said Baerbock, who last week met her Chinese counterpart in Beijing last week.
The G7 comprises the United States, Japan, Germany, Britain, France, Italy and Canada.
China's top diplomat Wang Yi "hopes and believes" Germany will support China's "peaceful reunification" with Taiwan, the Chinese foreign ministry said in a statement on Saturday.
(Reporting by Humeyra Pamuk and Sakura Murakami; Additional reporting by Friederike Heine in Berlin; Writing by David Dolan; Editing by Gareth Jones and Philippa Fletcher)
MORE FROM THE
OAF NATION NEWSROOM