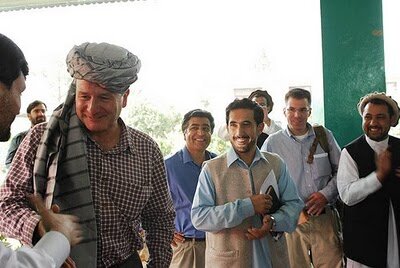 How to: Get a job (as a veteran)
From "The Fish Pond"
Being involved in business outside of the military has given me some great insight on what I'll be doing after, how to help fellow vets in transition, and how successful people have been doing business. One of my best friends has never served in the military, he made his bones in the business world, and now spends a great deal of his time giving to charities that support veterans. We're also business partners and thought it would be a good idea to have him write a small piece for OAF. He wrote a great, no bullshit assessment of veterans entering the work force. He didn't really pull punches, and a lot of guys need to read it. 
From the guest author:
Some of my best friends, including a couple that go back to grade school, are combat vets. Some are also currently business partners in both small business start-ups and investment collectives. I've learned a lot from these guys, our business relationships have strengthened our friendships, and I've gotten some insight into how veterans transition into the civilian world/workforce. "Fish" is one of those guys. I really liked his column How to: Employ A Combat Vet, but I also think that it's important for the Veteran community to hear about the other side of that coin.
1. If you're under 30, don't have a college degree, and qualify, use your GI Bill to get a college degree or multiple degrees.  Recently I read an article by a Green Beret in which he lamented having to get a college degree to prove his dedication/determination. I've never once heard that reasoning, especially from recruiters and employers. If your degree is in a technical or scientific field, the value of a degree is fairly apparent. We as a society don't want people without training as engineers to be the ones designing bridges. The value in a liberal arts degree, however, is less straight forward. Like it or not, having a degree is the basic level of entry for many jobs. More importantly, the significant value of a liberal arts education is in it's teaching of critical thinking and evaluation. Go ahead and laugh at  me for taking a class called "Plants and Man", where the final was brewing beer for the professor. But that class exposed me to authors like Jared Diamond (go read Guns, Germs, and Steel), concepts like hierarchy theory, and challenged students to think about why parts of history and society evolved and unfolded as they did. I've never applied the historical significance of the song "John Barleycorn" to my work life, but Professor Allen certainly had a lot to do in helping shape how I examine and evaluate the risks and potential of various business deals.
2. Understand your strengths, and be able to communicate them. There is a difference between skill and talent. Skill can be taught. In a hiring process, you are likely up against candidates that have more experience, and thus better job specific skills than you. But, as a combat vet, you are probably much more experienced working under pressure, working with a team, and working with limited resources than your civilian competitors. This is especially true for SOF guys. Use these strengths to your advantage. Point out to potential employers that they can teach you the skills you need to succeed in a job much more quickly than other candidates can be taught to be cool under pressure, etc. You might start off a little more slowly, but the company will be rewarded in the long run.
3. You're in our world now. There is a famous tactical instructor with an incredibly strong background who has written a book on leadership and maintaining a high standard. In the first iteration of this book, the preface explained that the writing was unedited, as editing would take away from the personal message of the book. The spelling and grammar in the book were atrocious. For me, and other business professionals that have read the book, this really detracted from the message.  Chances are that your first introduction to many people in the business world, including future employers, will be via written communication. If your writing is poor, you will be selling yourself short. The onus is on you to conduct yourself in a professional manner conducive to the civilian business environment.
4. We appreciate your service and we want to help you. Networking is critically important in the business world. If you're coming out of the military, and don't have family or friends with strong professional networks to lean on, you will need to build your own. The good news is that this is easy, most civilians want to find a way to help veterans, and you'll probably learn something. Maybe even a whole bunch of things. Instead of asking around for a job, or if someone is hiring, ask for informational interviews. When you do this, you are giving the other person the opportunity to talk about themselves and their area of expertise (people like to do this) and are disarming them because you aren't asking them to give you anything. An hour and a cup of coffee will give you the opportunity to make a strong personal impression on someone, possibly learn some valuable insight into a hiring process,  and most importantly,  to ask the other person if he/she could introduce you to other people to talk to. This is how you will build a network. This might be a slower process than dumping 500 resumes online, but it's also much more likely to yield better results.   
5. Don't be an asshole. 2 years ago, a friend of mine told me about a soldier he met on an airplane headed into RDU. This soldier was close to retiring and had always wanted to go hunting, but had never had the time or a teacher. My friend invited him out for opening day of rifle season for deer, and even hosted a nice, albeit informal, dinner party the night before. At this dinner party, the soldier tried to explain to me the difference between a black man and a ni@@er. Unrelated to this, a retired Marine once expounded on the proof he supposedly had that President Obama was a Nazi loyalist, and was secretly building Nazi Youth Brigades in America's inner cities.
Because people like you have served and sacrificed, I have not had to. I am truly and eternally grateful. That being said, don't think that I can't simultaneously be grateful, and think you are an asshole, i.e. never want to work with, recommend, or hire you.
We know that we won't ever know what it's like. I once thanked a friend on a hunting trip for giving me the shot on a feral hog that he should have taken. He responded, "Not a problem, I've killed a lot…," and just paused for a moment in reflection before finishing "a lot of things." Or like when (on another hunting outing) I joked that my friend, an F-18 pilot, had chosen the baby of the group to shoot. (It was a small doe, and not a fawn.) My friend, who is always joking, got quiet for a few seconds, and looked off into the distance before coming back to the moment.
As civilians, we know that we won't ever know those places. Fish says, "Life is an experience, your experience may vary." Any good manager should see that bringing people with different backgrounds and experience into their organization will have positive benefits, if the manager is capable of assimilating everyone into the company's culture.  Your experiences and training should be useful to most organizations, but you might need to point it out to those who don't know or don't understand. Don't be discouraged. You have great things to offer, and you should be proud of that.
Written By OAF Nation
July 26, 2014 
MORE FROM THE
OAF NATION NEWSROOM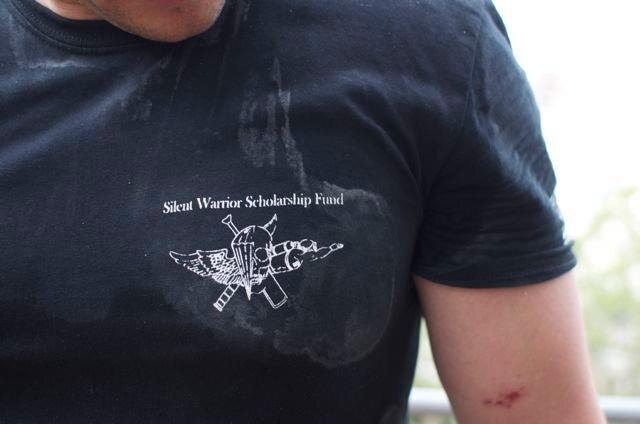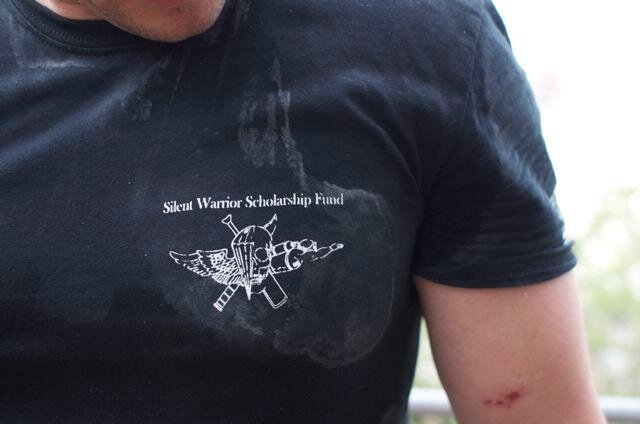 I love hearing about veterans helping each other, but to me that is how it should be. We're SUPPOSED to take care of each other. When I find groups of people who have never been in the military goi...
Read more