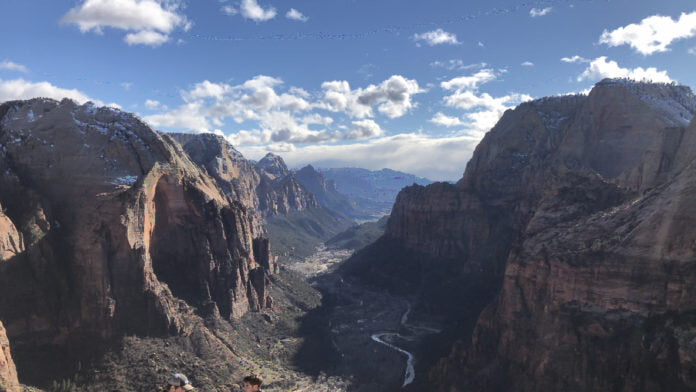 Hiking Zion National Park's Most Iconic Trails
        Zion National Park is nothing short of inspiring.  The colors, canyons, wildlife, high sandstone towers, desert waterfalls, and serene atmosphere have attracted humans for thousands of  years.  It's easy to see why.  With four and a half million visitors in 2018, Zion is also becoming one of America's most crowded national parks.  When I lived near the park in college, it was possible to drive in and take an after-class jaunt up one of the many trails, unimpeded by the crazy congestion of tourists.  Now, thanks to the influx of #InstaHeauxs driving cross country for the perfect shot, the park fills up quickly and the hiking is more regulated.  Additionally, the park is continually eroding.  Road and trail closures are common.  This spring, a large landslide caused trail closures for many of the park's most popular routes.  But don't be deterred!  There are ways to plan your visit for the best experience.
        My first bit of advice would be to do your research.  You may want to check the park's website, https://www.nps.gov/zion/index.htm, to ensure the roads and trails you plan to use are open, and obtain the necessary permits for the hikes which require them.  Poaching a hike in Zion is difficult to get away with, and expensive.  If you're planning on doing any trails near the river, slot canyons, or other water sources, check for flash flood warnings.  
        While most tourists visit the park during summer months, showing up in other seasons will be far less crowded.  Early spring and late autumn see fewer visitors, especially on the more intrepid trails like Angel's Landing.  Winters in the park are incredibly scenic and unpopulated.  With the right winter gear and some traction cleats, there isn't much you wouldn't be able to do in the summer.  Driving through the park during a rainstorm may reward you with huge, cascading waterfalls, a testament to the erosion which constantly shapes and forms the park.
        Zion National Park is incredibly dynamic.  From below, towering cliffs of white and red sandstone leave you feeling small and in awe.  From above, you'll feel on top of the world, taking in some of the planet's most awe-inspiring vistas.  For views from above, Angel's Landing is a must.  Observation Point is another great trail.  The Canyon Overlook trail is only a mile long and gives views at the top similar to Angel's Landing, making it a great option for families and fat US Navy people.  (Much love to our seamen brothers and sisters) (That sounded weird)
        The best hikes from below are The Narrows and The Subway.  The Subway requires a permit, making it less accessible for last-minute visitors, but The Narrows are open so long as there's no threat of flash floods.  You'll hike up the Virgin River as it cuts through glistening canyon walls, with occasional waterfalls trickling down the sides.  If you want to stay dry, try the Emerald Pools and Hidden Canyon trails.  
        Conquering all these hikes may take a long time even for the best of us.  If you only have a day to visit, I recommend starting with Angel's Landing, then cooling off in The Narrows, weather permitting.  If you're short on time, you can do the Canyon Overlook trail and Emerald Pools in just a couple hours.
        Just outside the park and off the beaten path, Grafton Ghost Town and Cemetery puts you in the boots of Zion's first pioneer settlers.  Some of the graves even read "Killed by Indians," a somber reminder of an era not so far removed from the present.  I highly recommend visiting.
        While you're in the area, consider seeing the north rim of the Grand Canyon and Bryce Canyon National Park, both of which are less than two hours' drive away from Zion.  Las Vegas is three hours' drive from Zion and is a much more fun alternative to staying near the park, where Utah's strict liquor laws and lack of nightlife make for tame evenings.
        During my last trip to Zion, I hiked up Angel's Landing and met a West Point cadet named Kelton at the top of the trail.  Kelton recognized me as a travel content contributor for OAF Scout, and I was flattered he'd taken a liking to my writing.  He was visiting the park with a foreign cadet from the Thai Army.  There at the top of Angel's Landing, both men said it was one of the most beautiful sights they'd ever seen.  It was so much fun to meet them and hear about their West Point experiences.
        There's something for everyone at Zion National Park.  May your visit be grand, and your return even better!
"There are no words that can tell the hidden spirit of the wilderness, that can reveal its mystery, its melancholy, and its charm."  -Theodore Roosevelt
Written By OAF Nation
June 20, 2019
MORE FROM THE
OAF NATION NEWSROOM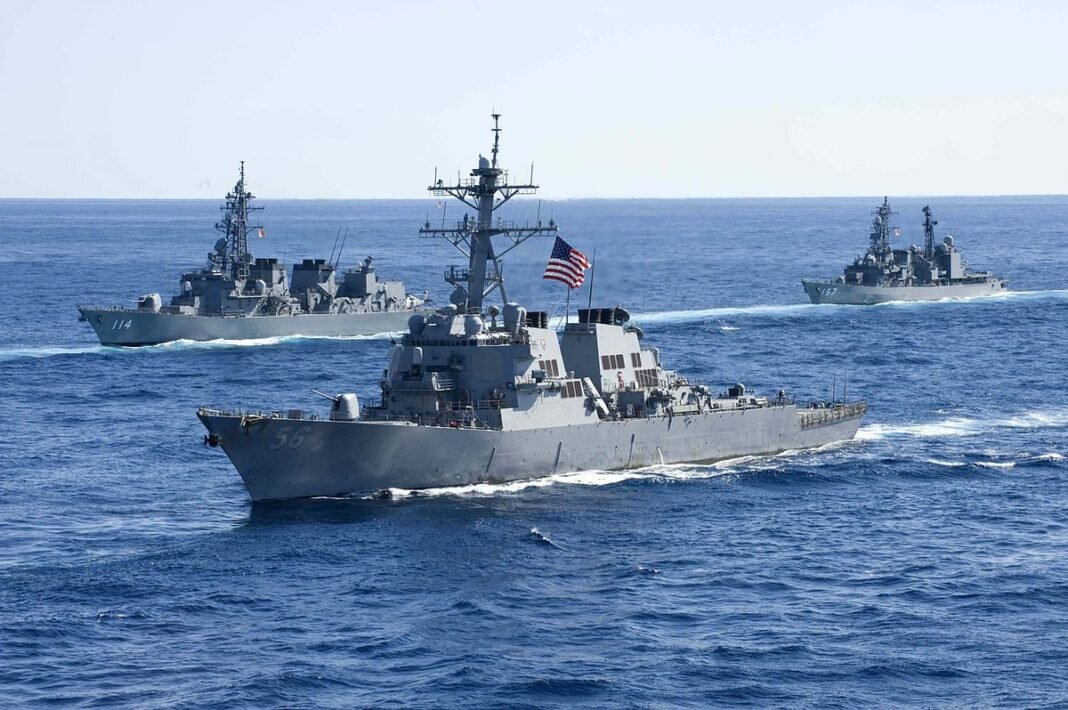 Wall Street JournalCan we talk honestly here for a minute? It's just us here now; guys and gals with thick skins thanks to some good old GWOT endless wars that we have been slogging through for...
Read more