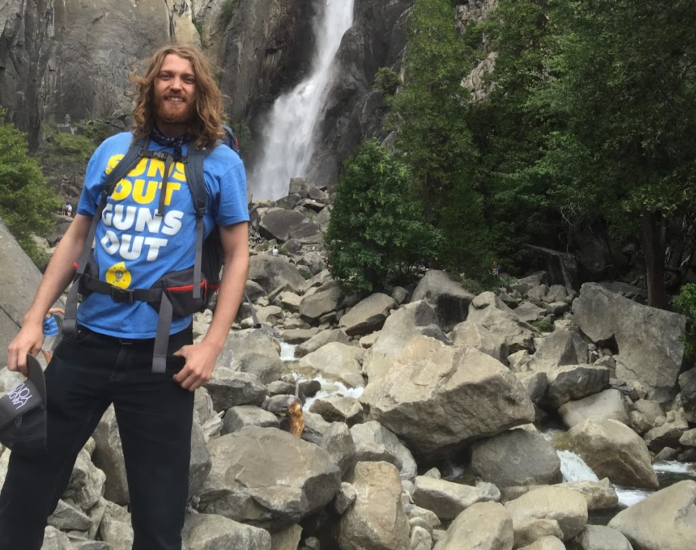 Yosemite National Park: Experiencing America's Natural Grandeur #OAFScout
"Everybody needs beauty as well as bread, places to play in and pray in, where Nature may heal and cheer and give strength to body and soul alike." - John Muir
Yosemite means "killer" in the language of a Native American tribe which once inhabited the valley, a notably great appellation for the jagged, tall cliffs of California's Hindu Kush. Living up to the ancient name, adventurers like Alex Honnold use the park to push human boundaries in death-defying sports like free-solo rock climbing, while other legendary outdoor athletes like Dan Osman and Dean Potter ran out of luck in the rugged, enchanted valley. The area's natural beauty is unmatched, so it's no wonder why early conservationists like Theodore Roosevelt and John Muir fought tooth and nail to keep the park protected. Millions of tourists visit the park each year to make memories of a lifetime, but the best memories probably belong to the hoodrat hikers who scavenged the wreckage of a downed drug-filled cartel plane that crashed into one of Yosemite's many lakes. The weed salvaged from the wreckage, tainted with jet fuel, reportedly crackled when lit and stung to hit. #IdStillPullItTho OAF readers and other counter-culture fanatics will get a kick out of the ongoing cat-and-mouse shenanigans between dirtbag climbers (a term of endearment, I assure you) and the citation-happy park rangers demonstrated in the documentary Valley Uprising.
Fast-paced adventures aside, Yosemite has been a haven for spiritualists, naturalists, and those seeking to quiet the mind for centuries. The Yosemite Valley Chapel is perhaps the world's most beautiful place to worship, and the aforementioned John Muir inspired millions to use wilderness as refreshment to the soul. Amateur and professional photographers alike follow the footsteps of Ansel Adams, and young families walk beside old couples on tame yet scenic trails. At Yosemite National Park, there's something for everyone.
This article is by no means an all-encompassing guide to the park, though those do exist elsewhere online. Yet hopefully my short few words and photos will inspire my fellow veteran brothers and sisters to use their free National Park passes and experience the one-of-a-kind grandeur only Yosemite can offer. My three-day visit to Yosemite and the surrounding area was longer than most, yet still too quick. The park is huge and there's a lot to see. There's a few things I wish I'd known ahead of time, and other things that made my trip much easier.
Yosemite is hella crowded during the summer months. Millions of tourists visit during this time, making it extraordinarily difficult to find parking. Congested roads and long lines at the shuttles can take lots of time out of your trip, so plan ahead and arrive VERY early. If you travel there during the summer, lodging may be completely full or highly inflated in price. I stayed in Mammoth Lakes, less than an hour's drive away from the park, which worked out great. Consider parking in one of the many towns outside Yosemite and use the YARTS shuttle system to avoid sketchy traffic situations. If you do decide to drive in the park, remember that there are ticket-happy rangers all over the roads.
One of the must-see locations in the park is Tenaya Lake. You'll drive the scenic Tioga Road with vistas of mountain peaks, cascading waterfalls, and wooded meadows to get there. The sandy beach at the eastern shore is a quick walk from the trailhead, and taking an hour to walk the lakeshore is very relaxing.
Another cool, must-see is the amazing Vernal Falls via Mist Trail. It was a quick hike, less than three miles round trip, and the views were amazing.
One of Yosemite's most amazing viewpoints is at the end of a steep, grueling, five-mile trek called Glacier Point where president Theodore Roosevelt and John Muir posed for one of the park's most iconic photos. This ten-mile-round-trip hike is not for the weak or faint of heart, but you get to stand in the footprints of #RoughRiderActual and take in the park's most amazing vistas. #FortuneFavorsTheBold. Speaking of views, when I return to Yosemite I plan on hiking Half Dome and Clouds Rest.  They look absolutely incredible!
I pride myself on being a decent hiker, but some of these trails are long and steep. It's easy to bite off more than you can chew in a park as big as Yosemite. I stopped at an outdoor gear shop near the park and met an employee who moved to the area ten years earlier. His goal was to hike every trail in Yosemite. Despite visiting the park several times a week for over a decade, he said he was "…not even close." Prioritize and plan your hikes accordingly.
Not all of the region's treasures are within Yosemite's boundaries. I really enjoyed King's Canyon and Sequoia National Park which aren't too far away. The enormous redwood trees are really something else. The giant redwoods live for around 2,000 years, though most of them were logged once industrialization reached California. Fortunately, we still have a few of them.
Beautiful, eerie reminders of those who came before remain scattered throughout the region. The petroglyphs and pictographs left behind by various Native American groups speak of a time so lost to us. It's hard to fathom what life was like as a hunter-gatherer in the Yosemite Valley. Growing up in the Southwest, I would see petroglyphs in hot, harsh desert regions and wonder how the natives could have possibly survived without modern amenities. Seeing the ancient art, grindstones, and trails in the Yosemite Valley reinvigorated that part of my imagination, wondering what the typical and extreme ends of the human experience must have been like for a population we replaced and a culture we exterminated. Contemplating the Native experience in these lands is remarkably profound.
I can't wait for my next trip back to Yosemite. There's a sort of deep-seated truth in the human spirit when we ground ourselves in the great outdoors. Something akin to coming home. Religious or not, Muir's quotes on the outdoors and spirituality will strike a chord in the hearts of those who enter this magnificent valley. I hope you all enjoy this wonderful little corner of earth as much as I did.
"It was like lying in a great solemn cathedral, far vaster and more beautiful than any built by the hand of man."
- Theodore Roosevelt on visiting Yosemite
Written By Ryan Sefid
10/7/19
MORE FROM THE
OAF NATION NEWSROOM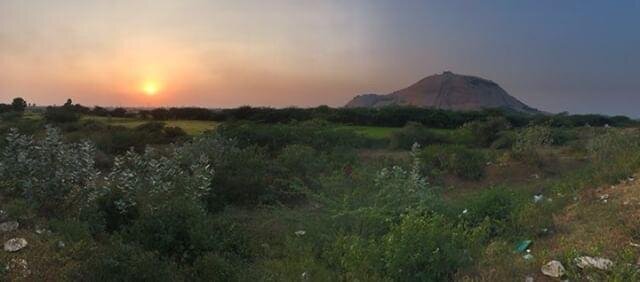 A comfort zone is a difficult thing to break, particularly when it is almost purely mental. Like so many of us, much of my time overseas has been tied in some way to the government. That means...
Read more