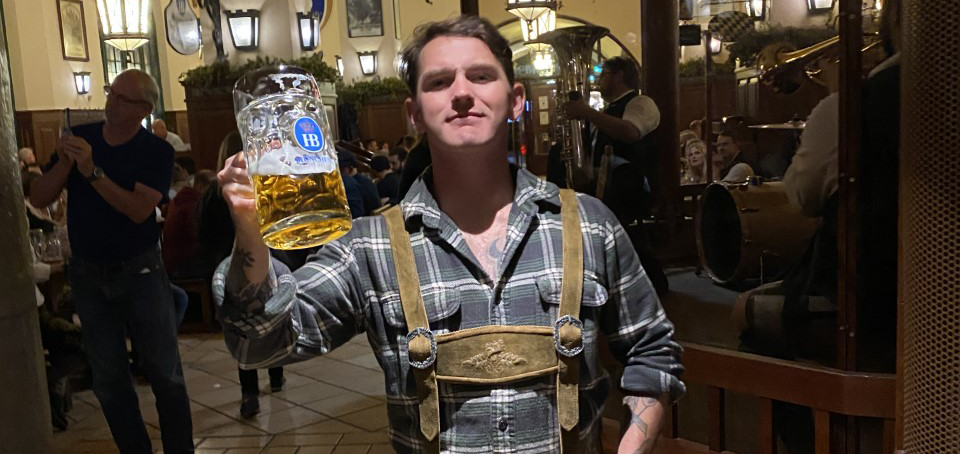 The Oktoberfest That Never Was
In a world where things have come from all clear to not so much. It's a little stressful making plans. The show you thought you would be able to see is canceled after you have been slapped, vaxed, and paid for the room. The destination wedding that you and your significant other planned for a date night of all date nights. You know, the one with the super cute dress and shoes? It might be too risky for both to go, so you spend the night in a Scottish dance hall drinking whisky with a family you have never met, looking into your glass, hoping for just a good night out. Or, in my case, you show up to Munich for an Oktoberfest that never was.
A little history about the festival of beer and pretzels. One, it doesn't start in October. The festival was ordinally a marriage celebration in 1811 for King Ludwig I and Princess Therese of Saxe-Hildburghausen. It was proposed by no other than National Guard Sergeant Franz Baumgartner, a coachman for the king. Of course, a major took the credit, but who else than an enlisted man would come up with this type of party. Originally it was in October, but the modern version of the festival would become a 23-day event starting on September 16th and ending on October 3rd to celebrate German unification day. Tragically, due to the COVID-19 pandemic, it has been canceled for the past two years, which was a major disappointment because I, like many other madmen, planned for the future during 2020 and wanted to travel out into the world. I chose Oktoberfest and was disappointed to find out that after the tickets were purchased and rooms were booked, it would be canceled. Determined, I held on, hoping that at the last second, things would change. No dice. I landed in Munich in mid-September with plans to use the time to see Eastern Europe and some jazz at the famous Jazz Republic in Prague. I stopped at an airport brewery to drown my sorrows and asked the waiter how Oktoberfest usually is when it's not canceled. He replied with "Not canceled; you just have to know where to look."
With a name and a number, I wandered the streets of Munich about midway through the would-be festival schedule. The cobblestone streets of old town Munich were filled with people sporting the traditional horsehide lederhosen and tight corset of the women's dirndl. I was mesmerized and promptly popped into a tourist shop to "blend in" to my newfound environment. I knew I was in the right place, but where was everyone going? The napkin the waiter gave me was just a name with no direction. I stopped at an Irish pub, craving a brew, and inquired about one of the beers streaming beneath a tap handle. With a chuckle, the old bartender pointed me across the street to an almost castle-like building. Strolling up to the big wooden doors, another old man sat. Kind of a theme with cryptic journeys, I guess. With a vaccination card check and a five-euro cover charge, I was in! Music filled my ears immediately, the smell of Germanic dishes followed next. Grabbing a beer I strolled the halls admiring the painted ceilings and 16th century statues. Women rushed by carrying armfuls of beer flawlessly navigating the crowd. This was Oktoberfest.
Enter the Hofbräuhaus. The Hofbräuhaus was originally built in 1589 by the Bavarian Duke Maximilian I, but it was not open until 1828 and was completely remodeled shortly after. Mozart himself wrote a poem about the beer hall, saying it gave him visions to write the opera "Idomeneo" after a couple of frequent visits gave him the inspiration. The less mentionable visitors of the "world's most famous tavern" were Adolf Hitler and his merry band of dicks. The first National Socialist meeting was held in those same halls in 1920 and would serve as a meeting ground throughout the war. The place had almost been completely destroyed during World War Two, but the beer hall survived. In 1958 post-war renovations were complete, and she reopened with dreams of reshaping its image to the glory day it once was. By 1994 it became a staple of the modern Oktoberfest festival and is known to have the largest beer delivery during the whole event.
So, let's talk food. I ate three meals over the night of me being there. One was ox cheeks, soaked in wine and served with seasonal vegetables. The cheeks, as my more culinary educated companions informed me, "is the most tender part of the meat," and when it falls apart in your mouth, it tastes like heaven. It was the best thing I ate my whole trip which is odd because it's such a touristy location. I mean, hell, right across the street is a fucking Hard Rock Cafe. How could this place not be a trap? Well, I guess in 600 years of operation a solid chef has passed through once or twice. The second I had much later in the night after libations, so I don't remember the names as well. Knuckle of veal with kartoffelknoedel covered in duck gravy and served with mixed vegetables. Now first of all, kartoffelknoedel is just the German style of potato dumplings. It is a perfect sphere with a hardened buttery shell filled with dough and boiled to perfection. It's absolutely amazing. Knuckle of veal was good too but after Ox cheeks nothing really can compare. The last thing I had was a crisp roast of Bavarian suckling pig. The pig knuckle is served like a giant chicken leg, roasted on an open flame for four hours. Biting through the crunchy skin into the tender and greasy inside, I was sure it was the perfect way to end the night. I ate it like a savage as I walked around, talking to strangers and listening to authentic Bavarian bands.
"But Buck, what about the beer?" Well, I knew you would ask, so I saved it for last. "Is German beer really that good," you ask? The answer, in short, is "of course it fucking is." In 1516 a law was created specifically to preserve the quality of the holy drink. The Purity law states, "beer should only include three ingredients: hops, barley and water". Yeast was added later but that's not that important. What is important is it shows how picky the Germans are about their beer. Hence why the short guest list per Oktoberfest tradition only Six companies are allowed to serve beer at the festival. Chosen for their up keep of the highest standard of the Purity law they are: 
Augustiner-Bräu
Hacker-Pschorr-Bräu
Löwenbräu
Paulaner
Spatenbräu
Staatliches Hofbräu
Since I was in the Hofbräuhaus (the house of Hofbräu), I was limited to the house beer. But for you, the reader, I conducted many quality-control tests, and I can confirm that it is a damn fine beer keeping up with the finest traditions of the festival.
Oktoberfest is a beautiful festival that brings people together from all over the world to enjoy the simplistic things of drink, food, and music. It makes sense why this is a bucket list item for most. I'm writing this, hungover and hungry from the aisle seat of a 737 on my way back home dreaming of my next great adventure and so thankful I could make it to the Oktoberfest that never was.
Written By William "Buck" Bolyard
10/4/21
MORE FROM THE
OAF NATION NEWSROOM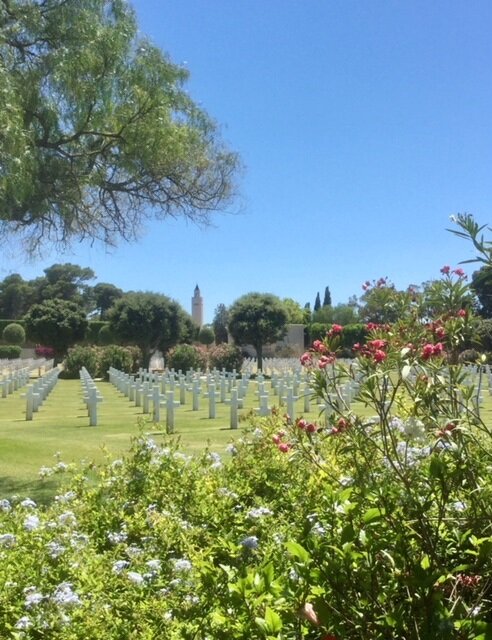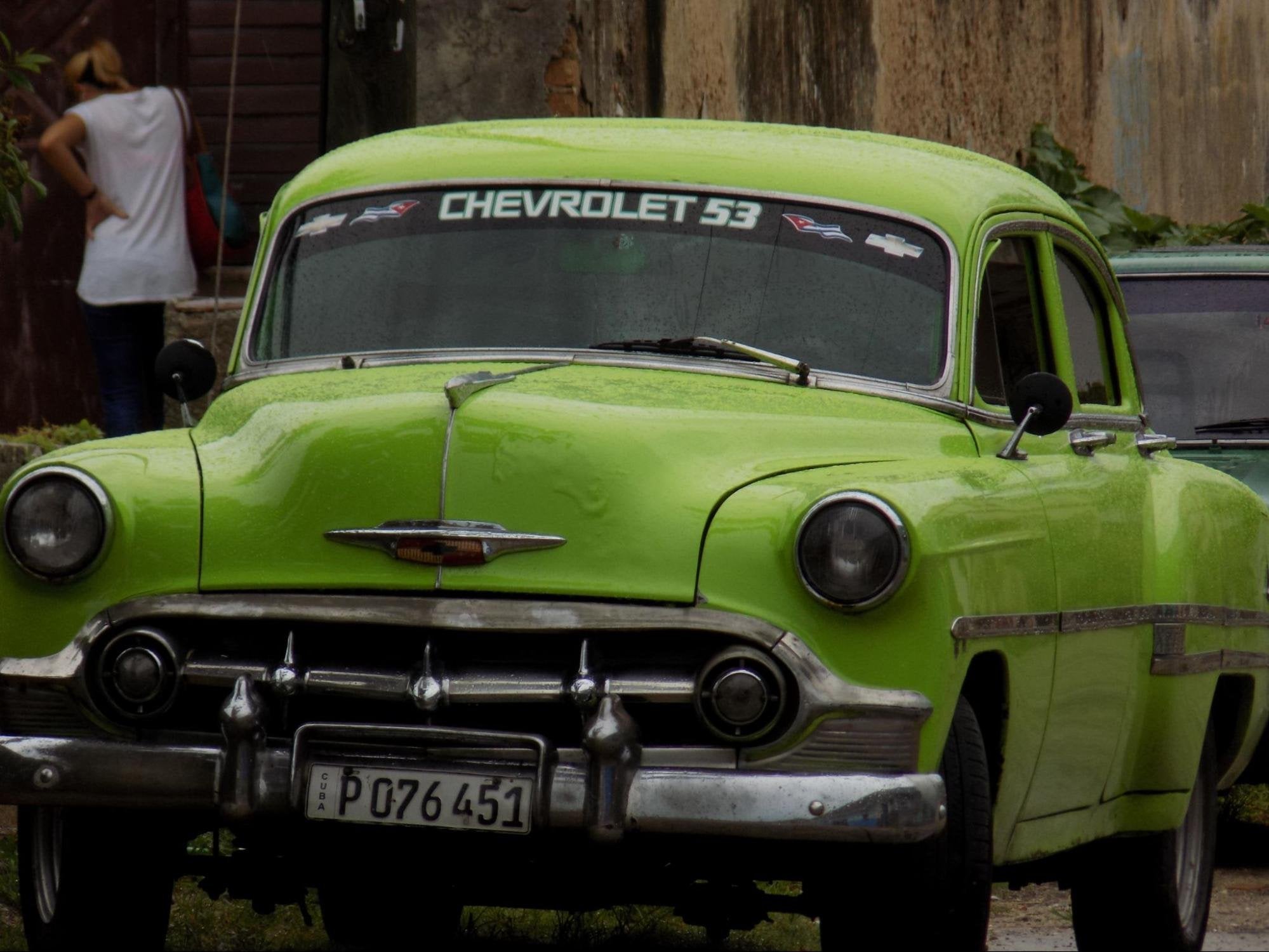 Dear Havana, I'm Never Leaving
There are only two acceptable times to take a cruise ship. 1: if you are an absolute bore of a person, 2: if the destination is impossible to reach by any other means. This is how I found myself p...
Read more