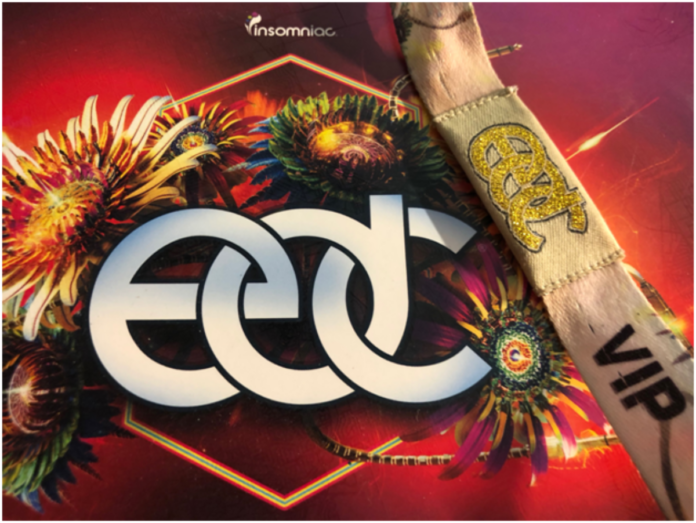 The first time I ever heard the words "Electric Daisy Carnival", I was at my place in Sin City, in the fully reclined position of my beat up Lazy-Boy recliner, two fingers of Gentleman Jack (on the rocks) in one hand, the remote in the other. The late-night news had just started up, and the lead story was about some large event going on in the wee hours that night. My senses were instantly mesmerized by images of scantily clad women, hypnotic beats, flashing lights, and fuck if everyone seemed to be having the time of their lives dancing in the warm summer night air of Las Vegas. I cranked the volume, jetted the recliner into the fully upright position, and leaned in towards the tv to capture and understand what exactly I was seeing.[video width="720" height="1280" mp4="http://oafnation.com/wp-content/uploads/2018/07/IMG_2669.TRIM_.mp4"][/video]               The Electric Daisy Carnival, more commonly known as "EDC" by its cult like global throng of followers, is an annual event that travels the globe, with stops from Tokyo to Miami, and about eight points in-between. But the big daddy of them all, where all the roads lead to, is the annual finale in Las Vegas, where the culmination of the Carnival lands for a three-night gig on the city's outskirts.On average, over 150,000 people, of all nationalities, ages, orientations, and levels of sobriety descend on EDC, wearing mostly nothing, for non-stop electric dance music, positive vibes, unlimited eye candy, and good times.So why would military types want to make the trek to Vegas and attend EDC?? After all, it's like a modern day electric version of Woodstock, with so much peace and love flowing you'll want to call in a Daisy Cutter airstrike just to balance out the fengshui of the place. EDC even has its own coda and handshake ritual. "PLUR" is the command message of EDC, and it stands for Peace, Love, Unity, and Respect. I am sure your eyes are rolling into the back of your head after reading that, but once some hot 25-year-old woman, wearing nothing but sweat and glitter, comes up to you and with no hesitation gives you the PLUR handshake and a hug, you will see the light and convert to the cult.There are a couple simple answers to this question of whether vets can find common cause with half naked civilians who have never fired a weapon in their lives. First, and the most obvious reason why you want to come to EDC is simple: it's Vegas. Second reason is that EDC has many elements that you miss from your by-gone tour/s in a war zone.It's dusty, it's lined with Port-o-potties, and it's hot AF. So the minute you enter the gates, you are going to feel like you're right back at home on the FOB. Finally, you won't have to look too far to find a fellow raver at EDC rocking his dirty, grime-stained boonie cap adorned with some version of a morale patch, to realize you're just a twerk away from a fellow trigger-puller out to have a good time.Like all your favorite combat missions, EDC starts at sunset and ends at sunrise. For three days. "Sleep? No thanks... I'm on a mission…."I can best drive home the power and appeal of EDC by resorting to an Infantry friendly approach: simple colorful pictures to drive home the point that EDC is a high value target.First, think of our man Lance, the cook from Louisiana, in that epic scene from Apocalypse Now, when he is rolling on acid as the river patrol boat arrives at the Do Lung Bridge. EDC is pretty much like that: it has pyro, strung up lights, and things that go boom.Except at EDC, you can leave your M4 at home, and just enjoy the never ending visual display...The Do Long Bridge had its version of sexy. Remember the Playboy Bunnies who arrived on the helicopter to entertain the troops?Well EDC has about 80,000 "rave bunnies"… and they also like to wear costumes to put on a show. Some have uniform dress codes like an squad from the 10th Mountain Division…. Climb to Glory anyone???While others go all "Special Forces" DIY with their uniform, and rock whatever the hell they want…If at this point, you are still not sold on the merits of this cornucopia of electric chaos, and you feel you need more of an edge to have a good time, maybe a little carnage to spice up the night and get you fully stoked, then you should know this: EDC, like far too many combat missions, results in people taking dirt naps. Yep, that's right, people die at EDC every fucking year.We are all too familiar with the basic formula of combat: bullets + flesh = bye bye. Well EDC offers its own formula for mortality: heat + Mollie + dehydration + dancing all night = heat stroke and cardiac arrest. So if your ultimate high requires you going full blown hero combat medic, then fear not, you may get the chance to pull some CPR action on a hot girl who fell out from having her core temp run up to 107 degrees.(FOOT STOMP: MANDATORY PACKING LIST ITEM FOR EDC IS A CAMEL BACK! Drink water soldier. Drink water!)In closing, if you think I work for the Las Vegas Tourism Board, and that I am just sugar coating this hippy dance party as a veteran friendly event to increase attendance, then I will leave you with this little vignette from the first night of EDC this year. So there I am… no shit… at the Neon Garden, one of seven main stages at the event, numbing out with the help of an indica gummie and infectious trance grooves, and I notice the guy next to me is wearing this OAF shirt.Which was fitting, because I was wearing my Bad Larry shirt. So it wasn't awkward at all when I tapped him on the shoulder, gave him the tip of my Daisy enhanced ballcap, and high-fived him as a fellow OAF Scout. That's just how EDC is. PLUR and OAF til the break of dawn.Bottom Line:When to Go. - May (exact dates vary year to year)Lodging - Free. You don't sleep at EDC, but if you need a power nap most people stay in casinos on the Strip. Additionally, there are onsite campgrounds at EDCPre-Op Planning - Tickets will go on sale about eight months in advance.  Get them early, because they will sell out. The $400ish cost is a small price to pay for a three-day tour into the heart of electric darkness. VIP tickets are available for $700, you get more creature comforts if you are old as dirt like me. But fear not, the regular admission tix are just as goodInsert/Extract by Air – LAS. Take a shuttle or uber or whatever to the venue… no need to rent a car. By ground – There's lots of parking at the festival. Don't leave anything valuable in your car because it'll melt.Chow - Gut Trucks and Roach coaches are available on the grounds. Cost ~$7/mealWar Trophy - "Cold sore"Gear Check - Camel back, sunblockLesson learned - While the music ends at sunrise, leaving around 4am beats a serious traffic chokepoint and will save you lots of time on the drive back to the Strip. Those who stay at the campgrounds avoid all the traffic logistics.If I could only do one thing… - Dance for a minimum of 6 hours straight at the Neon Garden Trance stage. But if you want something angrier, hit up the Wastelands for some EDM/Punk rock fusion.
Written By Ben Tupper
7/24/18
MORE FROM THE
OAF NATION NEWSROOM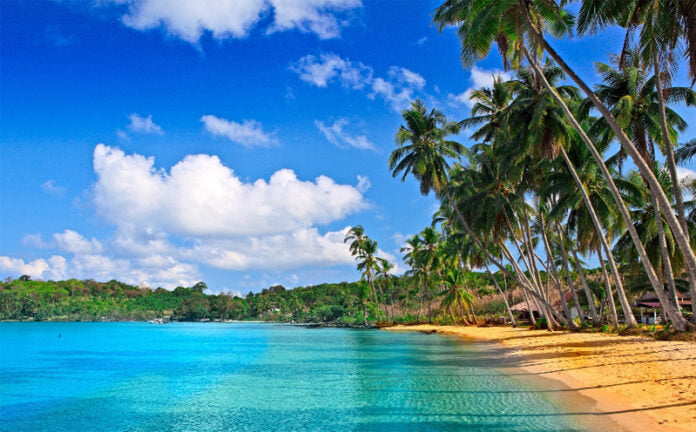 Some Justice in Costa: Travel Tip #1
Let this be a lesson to you, young globe-trotters. If you're heading to a developing country, and plan on going a bit outlaw, don't get caught. If so, run to the police—perhaps like your life depen...
Read more