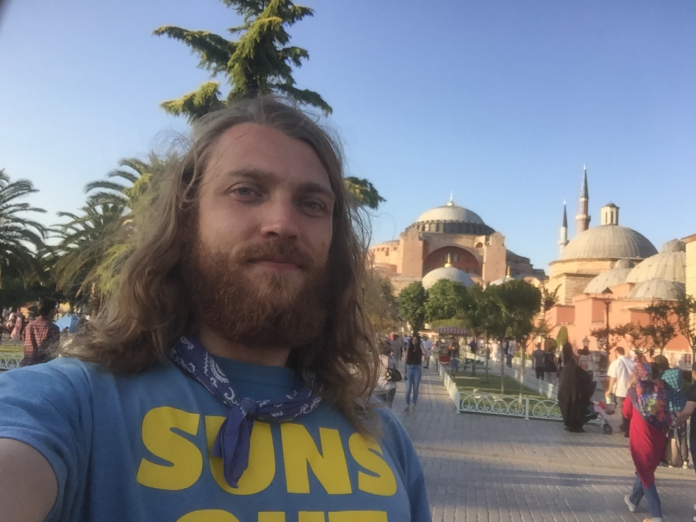 Conquering Istanbul, Part One: Sultanahmet #OAFscout
Byzantium. Constantinople. Istanbul. It has been called many names over thousands of years as the seat of empires and a bridge between cultures and worlds. It's the richest time capsule of history on our planet and a place that remains truly unforgettable to the backpacker, luxury traveler, seedy tourist, and visiting businessman alike. Istanbul is a must-see for any traveler.
I originally planned to visit Istanbul for two days during my last trip to Europe. I ended up staying for eight.  While writing this travel story, I had to break it up into two sections to do the place justice.  Istanbul's strategic position on the Bosphorus Strait between the Marmara and Black Seas made it one of the most important cities in world history, bridging Europe and Asia.  The tomb of Alexander the Great rests in the Istanbul Archaeological Museum, a testament to his ancient ownership of the region. Emperor Justinian of the Eastern Roman Empire recodified Roman law in the city, setting a legal foundation that still influences our justice system today.  Silk Road traders from Spain to China passed through the old city gates. Sultan Suleyman the Magnificent's strong organizational skills allowed his Ottoman Empire to survive through World War I. More recently, the Republic of Turkey under the leadership of Mustafa Kemal Ataturk became the first modern secular state in the Middle East, with Istanbul as the historic and modern seat of their government.
Flying into Istanbul was an amazing experience in itself, the city being dotted with an eclectic, gorgeous combination of skyscrapers, water features, and minarets. The first person I met after landing was a friendly Kurdish law student. My friends and teammates who fought alongside the Kurds in Iraq spoke highly of them, so I was excited to pick the young man's brain. He was pretty uncomfortable talking about Kurdish political issues in his country, my first reminder that the Erdogan administration's strain on democratic principles should encourage me to watch my words in public, a concept I often take for granted in the United States.
I bussed into the Sultanahmet District with some Canadian backpackers and checked into the Bauhaus Guesthouse, Istanbul's leading party hostel. It was a happening place with a rooftop bar, patio, and views of the Bosporus. Gulls cawed through the cool Mediterranean breeze while travelers from across the world conversed about everything from craft beer to geopolitics and beyond. I liked the place immediately.
After some socializing, I headed to the Hagia Sophia, a 1,500-year-old church turned mosque, turned museum. The enormous Hagia Sophia packages much of Istanbul's lengthy history into a single edifice. Commissioned by Emperor Justinian and appropriated by each imperial administration since, Byzantine, Christian, and Islamic art graced the walls side by side.  Viking explorers even carved their runic names into the marble handrails.  It was truly incredible.
Outside across the plaza, the Blue Mosque shone bright with many gathering around the edifice for Ramadan. I walked there past the Kaiser Wilhelm fountain which was built in 1900 to honor the doomed alliance of Germany and the Ottoman Empire. The line to get in was long mostly with male worshipers eager to practice their faith during the holy month. Inside, I saw a beautiful girl with a huge smile I recognized from the hostel. Her name was Anna, a Pakistani-American medical student from Austin with a hint of Texan accent. We had an amazing conversation and left the mosque for a quick lunch. Then we ventured to the underground Basilica Cistern, an eerie remnant of Roman Empire engineering. The pillars supported by Medusa head statues were super cool and made me wonder what other treasures lay below the cityscape.  
Later that evening, I had an amazing dinner of testi kepap on a scenic rooftop restaurant.  Translated to "pottery kebab," the dish of spiced chicken and vegetables is fired in a clay pot, then broken open onto a plate of rice and grains. It was unique and delicious. The owner of the restaurant asked me where I was from. I told him Utah and his eyes lit up as he smiled. He asked me if I liked the Utah Jazz NBA team and told me there's been a lot of Turkish Jazz fans since they drafted Mehmet Okur, who is from Turkey. I returned to the hostel for drinks, conversation, and a good night's sleep. I'd already seen so much and couldn't wait for another day of exploring.
The next day I met up with a Brazilian friend named Eve.  We met while backpacking in Albania weeks earlier, and I greeted her at the water fountain on the plaza between the Hagia Sophia and Blue Mosque. We ventured to Topkapi Palace, the palatial home of various sultans through the Ottoman period. We were enchanted by the Islamic-baroque architecture and seafront views. Topkapi Palace was ornate as anything I saw at Versailles or Caserta, and far more unique. The palace museum was incredible. Highlights included the Imperial Armory's collection of weapons and swords, some blades being over six feet long.  There was also a collection of the Prophet Muhammad's personal belongings, including a vial that reportedly contained hair from his beard.
The most picturesque part of the palace was near the Gate of Felicity, where birds chirped around a scenic fountain, and a gold-topped pagoda looked across the Bosphorus toward Galata Tor and the financial district. One of the most exciting edifices, however, was the Imperial Harem, where Sultans dicked down their collections of the hottest thots from all corners of their empire.
After exploring the palace, we walked through Gulhane Park where old and young couples held hands and children played. I was completely enthralled by the city and knew I was only scratching the surface. My imagination kept envisioning the historic evolution of the city through all its former glories, as well as those who lived there before. I knew I had to stay longer than planned.
Rather than renew my stay at the Bauhaus Guesthouse, I figured a change of scenery would be nice, so I checked into the Agora Youth Hostel. I was surprised to find out my bunk mate, Tom, was also from Utah. We clicked right away. One morning, Eve woke me up wanting to visit the Grand Bazaar. A group of friends from her hostel and mine got together and explored the labyrinth of shops selling gold, jewelry, spices, carpets, antiques, and other assortments of exotic goods. Some say the Grand Bazaar is the oldest shopping mall still used today. It's 4,000+ shops can bring in a quarter million or more visitors daily. Aromas of strong spices, perfumes, sweat, and crisp sea air permeated the edifice, and piles of gold jewelry alongside decorative silks and fabrics were in abundance around every turn. The chaotic haggling and exotic languages spoken between the barterers and written on the goods were a reminder of the origins of this market's early days when Silk Road traders unloaded and sold their wares.  It felt like a glimpse of times past.
Speaking of glimpses into the past, the Sultanahmet District had incredible museums which helped me understand the history much better through their displays. Some of the notable museums I went to were the Istanbul Archaeological Museum, the Turkish and Islamic Arts Museum, and the Mosaic Museum. The History of Science and Technology in Islam Museum was really cool too and had several displays and videos of scientific tools that advanced understanding of various science disciplines during the Golden Age of Islam and beyond. It was a little anti-Semitic though, which caught me off guard. One panel directly accused the Jewish mathematician Immanuel Bonfils of plagiarizing his work on decimal fractions from a Muslim numbers man. Bold.
One of the last places I really wanted to see in the Sultanahmet District was the mosque and tomb of Sultan Suleiman the Magnificent, one of Turkey's most beloved leaders. In the 16th Century, Suleiman the Magnificent was renowned as a great military leader and organizational genius when he led successful campaigns in Belgrade, Hungary, Vienna, Iraq, and Persia. He was innovative with his use of artillery, and some argue his army was the first modern uniformed military force. He foresaw that naval conflicts would be a bigger part of the future, and also made significant legal and tax reforms which benefitted lower-class subjects. Suleiman also attempted to end religious persecution in his empire. Seeing the humble tomb of such a giant among men was inspiring. Outside his tomb, domed complexes scenically dropped toward the sea.
After sufficiently exploring the Sultanahmet District, I felt ready to cross into the Taksim and Asian sides of the Bosphorus, where even more of Istanbul's treasures, nightlife, food, and adventures awaited us.
MORE FROM THE
OAF NATION NEWSROOM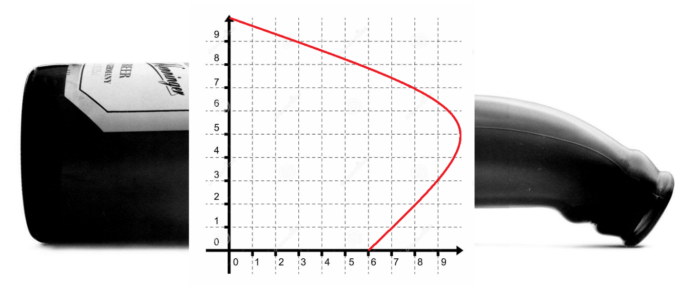 The Sex & Alcohol Curve: Travel Tip #11
"Pick your poison": a term we've all heard. Though it originally meant contemplating one of several crappy outcomes in a dilemma, the catchphrase nowadays usually comes from that friend who long ag...
Read more