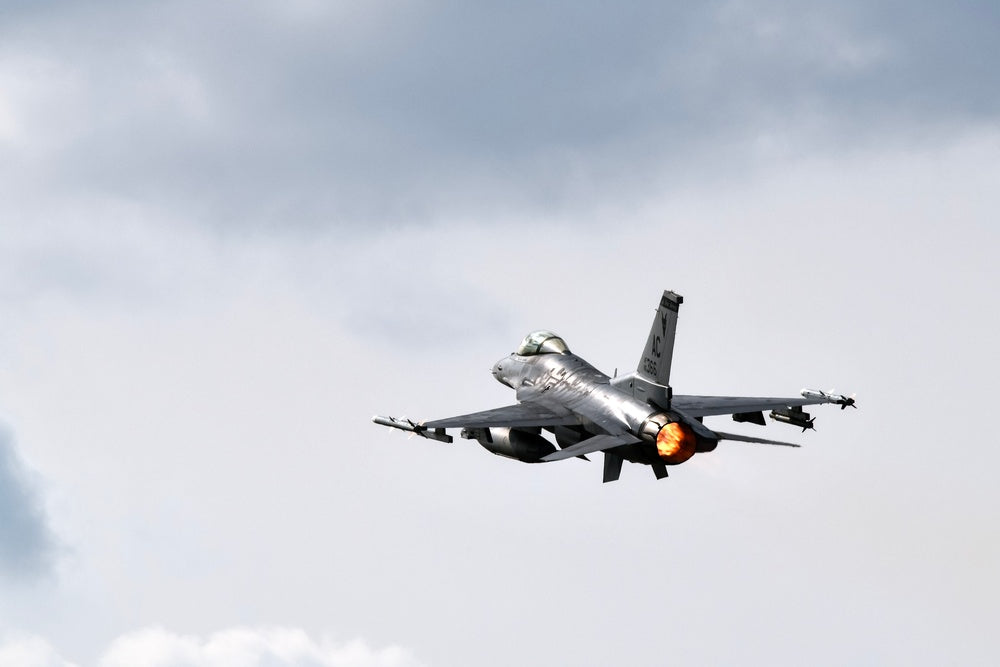 US Senator says his opposition to Turkey F-16 sale has not changed
PHOTO CAPTION: A U.S. Air Force F-16C Fighting Falcon takes off from a runway June 15, 2023, at the 177th Fighter Wing, Egg Harbor Township, New Jersey. (U.S. Air National Guard photo by Staff Sergeant Hunter Hires via U.S. Defense Visual Information Distribution Service)
By Patricia Zengerle

WASHINGTON (Reuters) - U.S. Senator Bob Menendez said on Wednesday he still had concerns about the sale of F-16 fighter jets to Turkey, and had not changed his hold on the sale of the aircraft.

There is "nothing new," Menendez, the Democratic chairman of the Senate Foreign Relations Committee, told Reuters at the Capitol. "We continue to raise our concerns."

During the informal review process for major weapons sales, the leaders of the Senate Foreign Relations and House Foreign Affairs committees can put "holds" on the deals, stopping them over issues including human rights concerns.

Menendez has long opposed the potential sale of the F-16s to Turkey over issues including Turkey's resistance to the ratification of Sweden's NATO membership, concerns about human rights abuses and Turkish overflights of Greek airspace.

NATO member Turkey requested in October 2021 to buy $20 billion of Lockheed Martin Corp F-16 fighters and nearly 80 modernization kits for its existing warplanes. President Joe Biden's administration supports the sale.


Ankara had held out on the ratification of Sweden's NATO membership for months, accusing Stockholm of doing too little against people Turkey sees as terrorists, mainly Kurdish members of the outlawed Kurdistan Workers Party (PKK). But President Tayyip Erdogan said on July 10 he would forward the ratification to parliament when it reopens in the autumn.

Menendez spoke more about Turkey later on Wednesday during a confirmation hearing for Biden's nominee to be assistant secretary of state for European and Eurasian affairs.

"Sweden still hasn't received a vote from Turkey even though Erdogan said, 'Yes, OK, Sweden should be in.' He could have called the parliament. He could have had the vote. He hasn't had it," Menendez said.

Menendez also cited concern about Turkey's relations with Greece, asking, "How does it work for us to have one NATO ally be belligerent to another and someone sell them F-16s?"

A State Department spokesperson said the department would continue consultation.

The spokesperson said Biden has long been clear that he supports the sale. "This is about facilitating NATO interoperability and is in the U.S. national interest," the spokesperson said.



(This July 26 story has been refiled to remove stray letters in paragraph 1)



(Reporting by Patricia Zengerle; editing by Jonathan Oatis)
MORE FROM THE
OAF NATION NEWSROOM