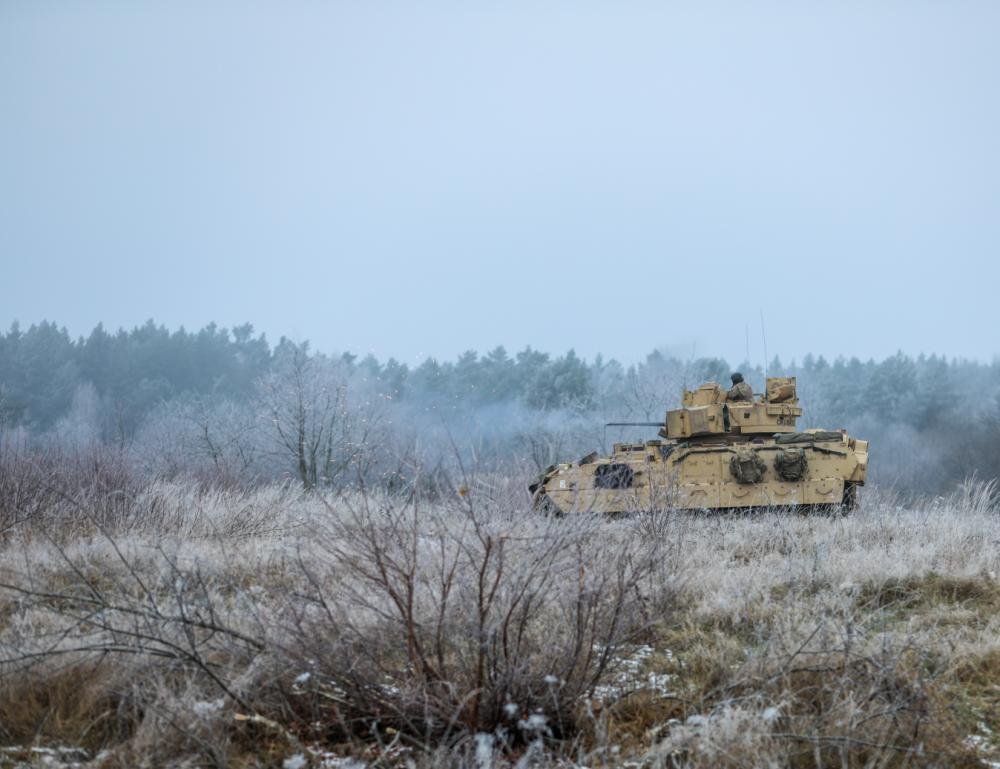 US says Bradley Fighting Vehicles are on the table for Ukraine
HEBRON, Kentucky (Reuters) -U.S. President Joe Biden on Wednesday said that sending Bradley Fighting Vehicles to Ukraine was being considered to help the that country fight Russia's invasion.
"Yes," Biden said when asked if the option was on the table.
The armored vehicle with a powerful gun has been used as a staple by the U.S. Army to carry troops around battlefields since the mid-1980s.
The Army has thousands of Bradleys, which could give the Ukrainians more firepower on the battlefield. Biden's move, however, is short of sending Abrams tanks to Ukraine, which the Ukrainians have been requesting. 
It was not clear how many Bradleys are destined for Ukraine, but the United States is preparing another weapons aid package which could be announced in the coming days. 
Late last month, Ukrainian President Volodymyr Zelenskiy told the U.S. Congress that the tens of billions of dollars of aid it had approved to help it combat a Russian invasion was not charity, but an investment in global security.
The United States has sent about $21.3 billion in security assistance to Kyiv as Europe's biggest land conflict since 1945 grinds on, killing tens of thousands.
The United States has increasingly sent more capable weapons to Ukraine. Initially, Raytheon Technologies Corp-made shoulder-fired Stinger anti-aircraft missiles, as well as Javelin anti-tank missiles, were used to beat back the Russian advance. Javelins are made by a Lockheed Martin Corp and Raytheon joint venture.
As the war progressed and Ukraine's needs changed, more complex weapons systems, including High Mobility Artillery Rocket Systems (HIMARS) and National Advanced Surface-to-Air Missile Systems (NASAMS)d, were shipped to Kiyv.
Most recently, the United States pledged to send a Patriot missile system to repel Russian missile and drone attacks. Training and other logistics still need to be worked out.
The Army is working to retire its Bradley fleet, and is working with industry to build a replacement as it seeks to modernize.
(Reporting by Steve Holland and Mike Stone; Writing by Kanishka Singh; Editing by Chris Reese and Jonathan Oatis)
MORE FROM THE
OAF NATION NEWSROOM