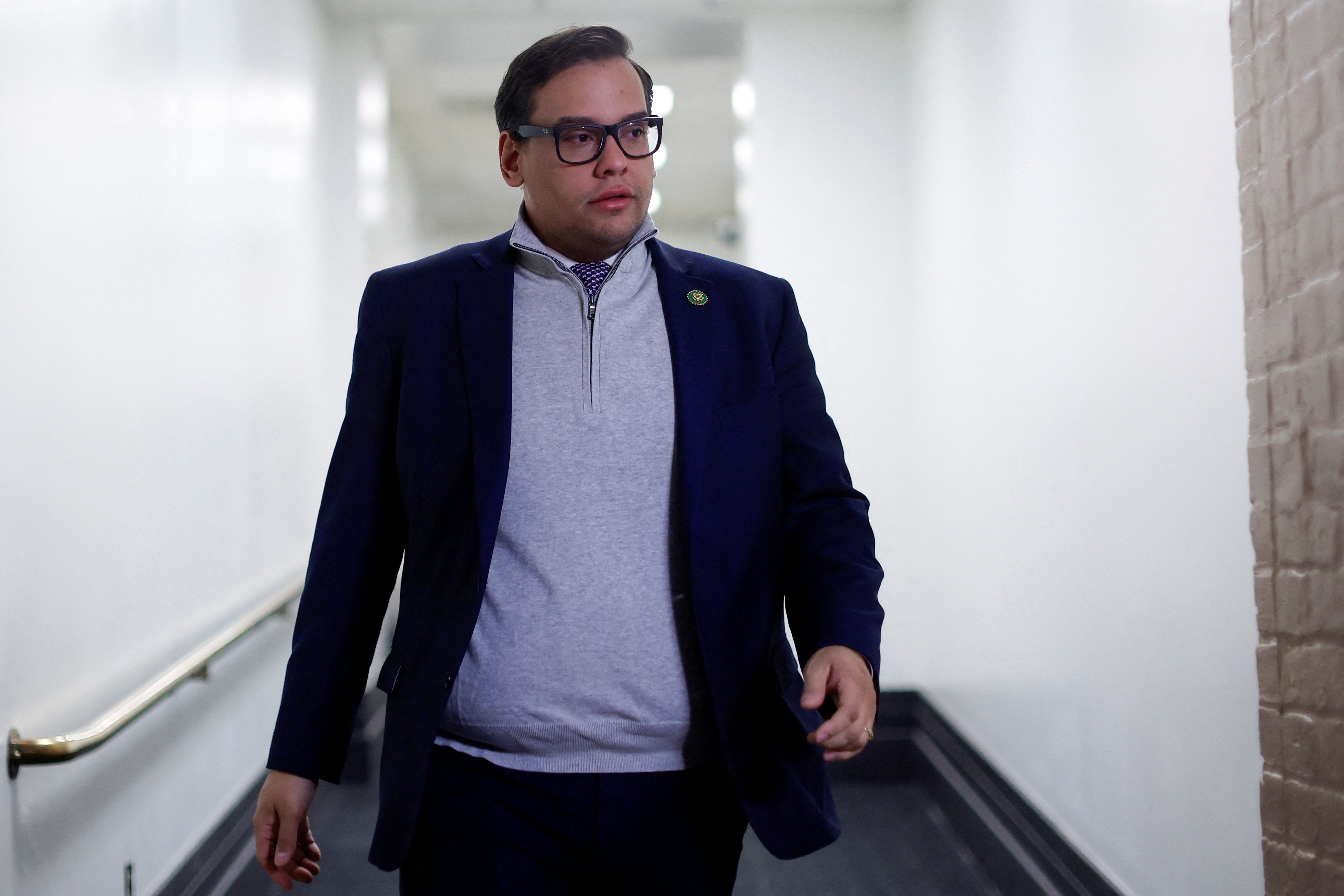 US Rep. Santos charged with fraud, money laundering
FILE PHOTO: U.S. Representative George Santos (R-NY) departs after a Republican conference meeting on Capitol in Washington, U.S. January 10, 2023. REUTERS/Jonathan Ernst
NEW YORK (Reuters) - Republican U.S. Representative George Santos, who has resisted calls to resign for lying about his resume, was charged with fraud, money laundering and theft of public funds, the Justice Department said in a statement on Wednesday.
He was expected to appear later in the day at a federal court in New York.
Santos' attorney and his congressional office did not respond to requests for comment from Reuters late Tuesday, after CNN first reported the news about the charges.
An Associated Press reporter who reached him by phone Tuesday quoted Santos as saying: "This is news to me. You're the first to call me about this."
Shortly after the election of the 34-year-old Santos in November, in a district largely comprising a wealthy area of New York's Long Island, the New York Times and other media outlets revealed that Santos had fabricated almost every aspect of his personal and professional history.
Among other claims, Santos said he had degrees from New York University and Baruch College, despite neither institution's having any record of his attending. He claimed to have worked at Goldman Sachs and Citigroup, which also was untrue.
He said falsely that he was Jewish and that his grandparents escaped the Nazis during World War Two. Santos, who identifies as gay, also failed to disclose that he was married to a woman for several years ending in 2019.
He has since admitted to fabricating large parts of his resume.
(Reporting by Karen Freifeld in New York and Sarah N. Lynch in Washington; Editing by Scott Malone and Leslie Adler)
MORE FROM THE
OAF NATION NEWSROOM