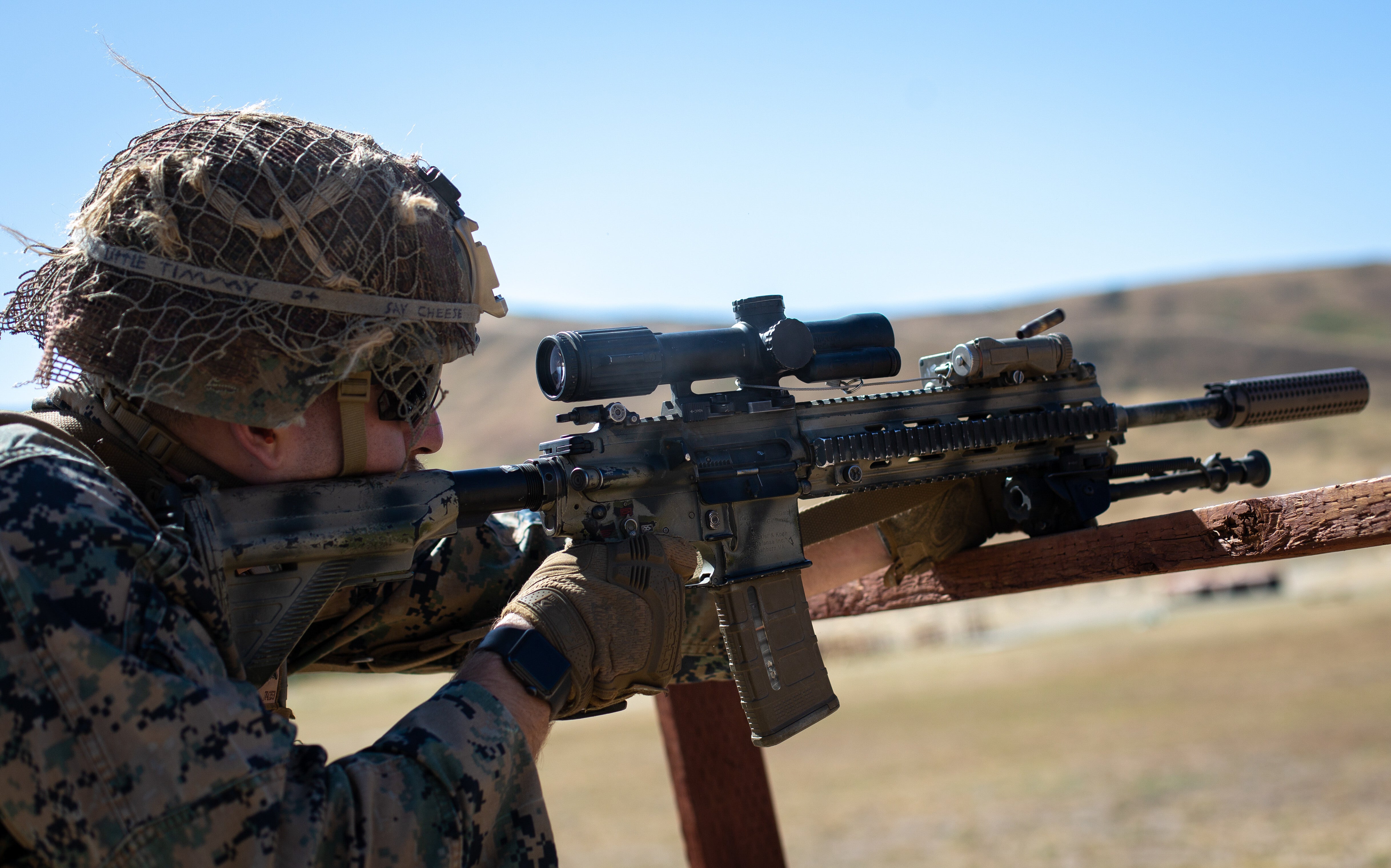 US proposes new checks on foreigners buying land outside military bases
Representational photo: U.S. Marine Lance Cpl. Trent Weber, a rifleman with Alpha Company, 1st Light Armored Reconnaissance Battalion, 1st Marine Division, fires an M27 infantry automatic rifle during his annual rifle qualification at Range 116A on Marine Corps Base Camp Pendleton, California, May 11, 2022. (U.S. Marine Corps photo by Cpl. Benjamin Whitehurst)
WASHINGTON (Reuters) - Buying land near eight U.S. military bases could become more difficult for foreign companies and citizens under a Treasury Department rule proposed by the Biden administration on Friday.
The proposed rule would expand the jurisdiction of the Treasury's Committee on Foreign Investment in the United States, which reviews foreign investment and real estate transactions for potential national security impacts, to include land near military installations in California, Texas, North Dakota, South Dakota, Iowa and Arizona.
The Treasury's proposal, published in the U.S. Federal Register, comes after China's Fufeng Group in 2022 bought 370 acres with plans to build a corn milling plant about 12 miles from Grand Forks Air Force Base in North Dakota.
Grand Forks Air Force Base houses air and space operations and includes a unit that operates military drones.
The Air Force, Republican senators and community members voiced opposition to the real estate deal. The Grand Forks City Council in February voted to terminate its development agreement with Fufeng, preventing it from building the mill.
North Dakota Senator Kevin Cramer welcomed news of the proposed rule, which could have blocked the land sale to Fufeng.
"This is a good first step to bolster reviews and mitigate threats similar to what we saw with Fufeng," Cramer said in a statement on Thursday.
(Reporting by Andrea Shalal and Katharine Jackson; Editing by Conor Humphries)
MORE FROM THE
OAF NATION NEWSROOM