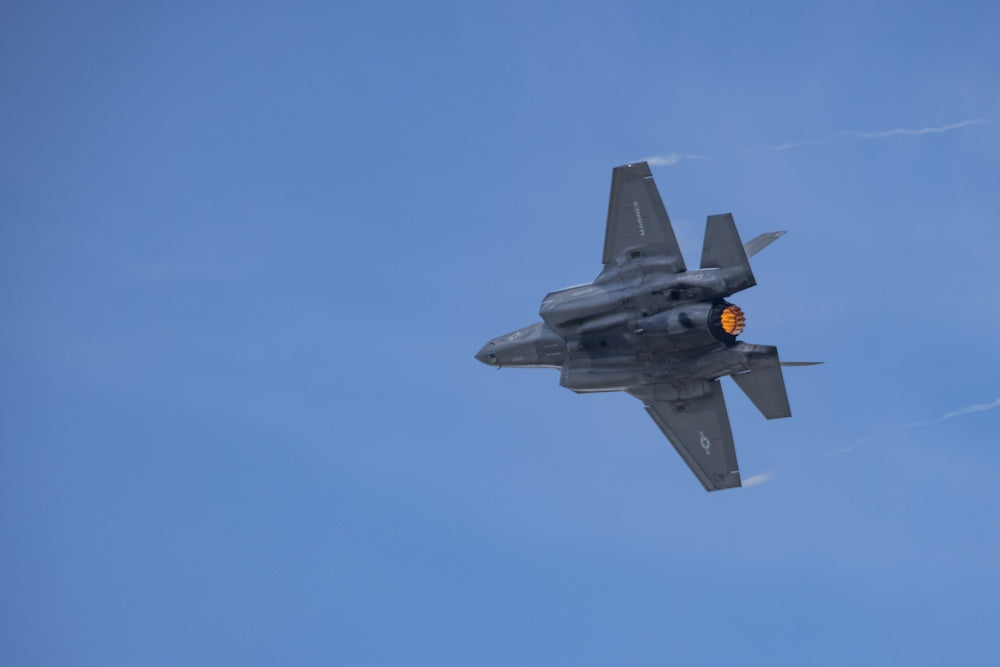 US finds debris from missing F-35 fighter
PHOTO CAPTION: Representational photo — An F-35B Lightning II performs aerial maneuvers during an airshow demonstration practice at Marine Corps Air Station Beaufort, South Carolina, Aug. 17, 2023. (U.S. Marine Corps photo by Lance Cpl. Kyle Baskin via U.S. Defense Visual Information Distribution Service)
WASHINGTON (Reuters) -The U.S. military said it finally found debris from a crashed F-35 fighter jet in South Carolina on Monday, a day after asking for the public's help in locating the elusive wreckage.

The pilot of the F-35B Lightning II jet had safely ejected from the aircraft on Sunday afternoon.

Joint Base Charleston on Sunday asked people on the social media platform X, formerly known as Twitter, to "please call the Base Defense Operations Center" with any information to assist the recovery teams.


A day later, those search teams found the wreckage.

"Personnel from Joint Base Charleston and @MCASBeaufortSC, in close coordination with local authorities, have located a debris field in Williamsburg County. The debris was discovered two hours northeast of JB Charleston," the base said on X, while also thanking local, county and state officials for their help.

The fighter jet's main advantages, according to manufacturer Lockheed Martin, are that it is nearly impossible to track with radar and is packed with advanced sensors and other gear.

(Reporting by Phil Stewart, David Shepardson and Daniel Trotta; Editing by Leslie Adler)
MORE FROM THE
OAF NATION NEWSROOM