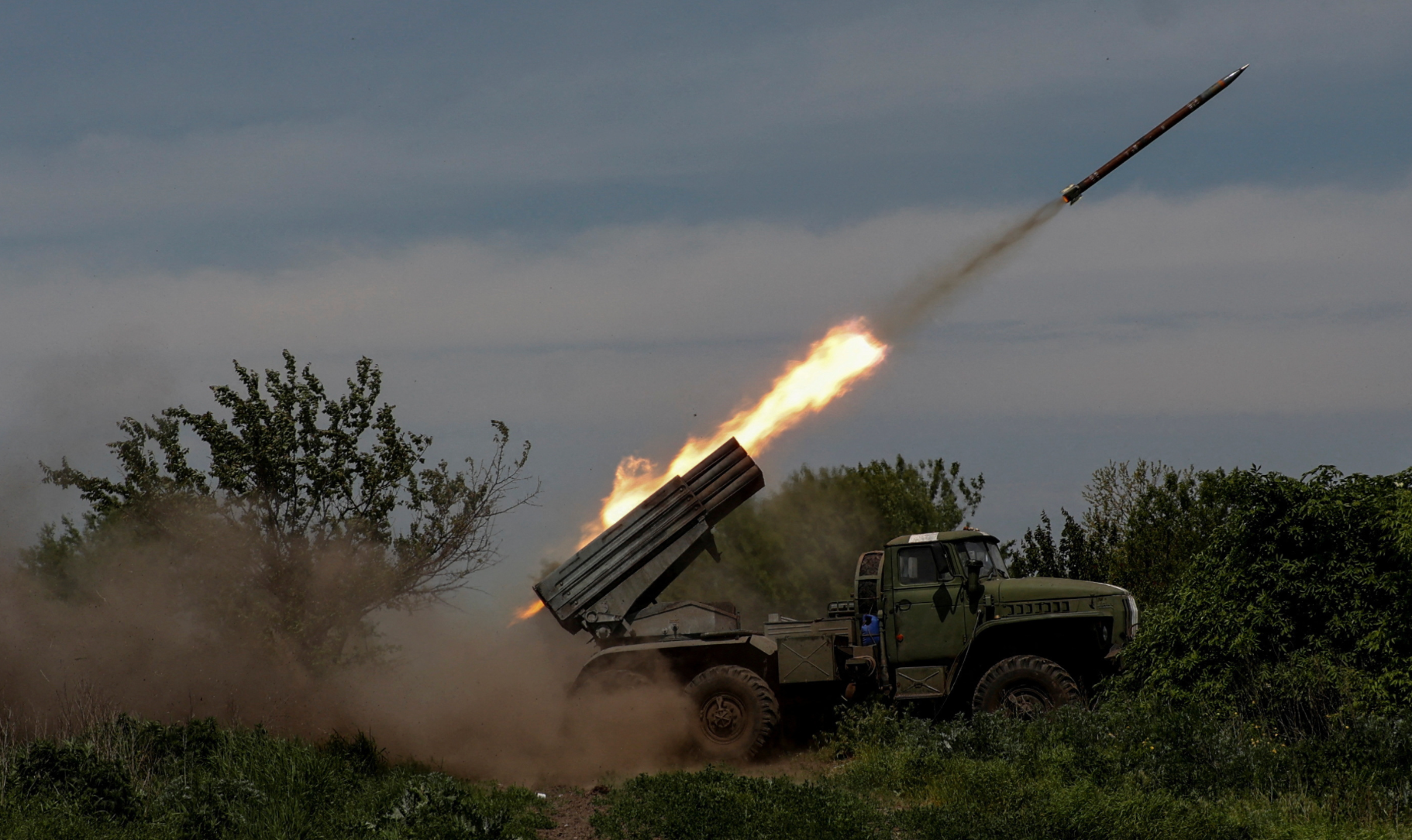 Ukraine uses North Korean rockets seized by "friendly" country to shell Russian forces, Financial Times reports
PHOTO CAPTION: Illustrative photo — Ukrainian servicemen fire a BM-21 Grad multiple launch rocket system towards Russian troops, near the frontline town of Bakhmut, May 19. Radio Free Europe/Radio Liberty/Serhii Nuzhnenko
(Reuters) - Ukrainian soldiers were observed using North Korean rockets that they said were seized by a "friendly" country before being delivered to Ukraine, the Financial Times reported on Saturday.

Ukraine's defence ministry suggested the arms were captured from the Russians, the newspaper said.

The United States has accused North Korea of providing arms to Russia, including alleged shipments by sea, but has not offered proof and North Korean weapons have not been widely observed on the battlefields in Ukraine.

North Korea and Russia deny conducting arms transactions.


The North Korean weapons were shown by Ukrainian troops operating Soviet-era Grad multiple-launch rocket systems near the destroyed eastern city of Bakhmut, site of lengthy brutal fighting, the report said.

Russia's Defence Minister Sergei Shoigu made a rare visit to Pyongyang this week to celebrate the 70th anniversary of the end of the Korean War, the first visit by Moscow's top defence official since the 1991 break-up of the Soviet Union.

During the visit, Shoigu was photographed viewing banned North Korean ballistic missiles with leader Kim Jong Un at a military expo in Pyongyang, signalling deeper ties between the two countries as they each face off with the United States.



(Reporting by Josh Smith and Soo-hyang Choi; Editing by William Mallard)
MORE FROM THE
OAF NATION NEWSROOM