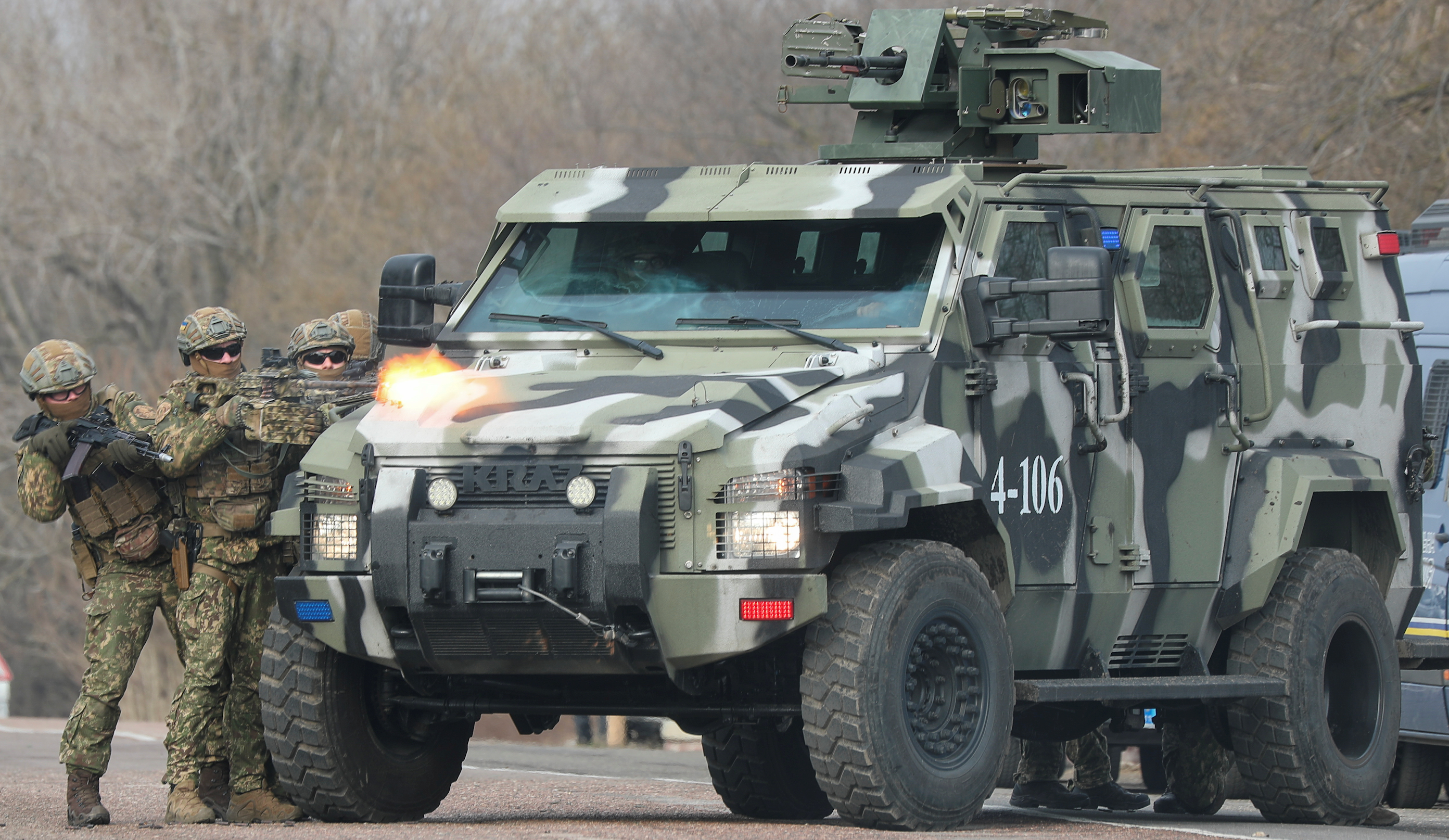 Ukraine says it thwarts attempt by Russian saboteur group to cross its northern border
PHOTO CAPTION: Ukrainian law enforcement officers take part in special tactical training exercises held by police, the National Guard and security services at the Kalanchak training ground in the Kherson region, Ukraine, February 12, 2022. REUTERS/Irakli Gedenidze
(Reuters) - Ukraine has thwarted an overnight attempt by a Russian saboteur group to cross its northern border, Interior Minister Ihor Klymenko wrote on the Telegram messaging app.

"Last night, in the Chernihiv region, border guards stopped an attempt by an enemy saboteur-reconnaissance group to cross the state border of Ukraine within the Semenivka community," he said.

Serhiy Naev, commander of the joint forces of the Armed Forces of Ukraine, said that four armed people attempted to cross the border but were repelled by Ukrainian fire.


Klymenko said the four people were detected moving from Russian territory.

He added that reserves of the State Border Guard Service and Ukraine's armed forces were deployed to strengthen the area.

Ukraine has strengthened its northern military sector following the arrival of Russian mercenary leader Yevgeny Prigozhin in Belarus.



(Reporting by Anna Pruchnicka; editing by Christina Fincher)
MORE FROM THE
OAF NATION NEWSROOM