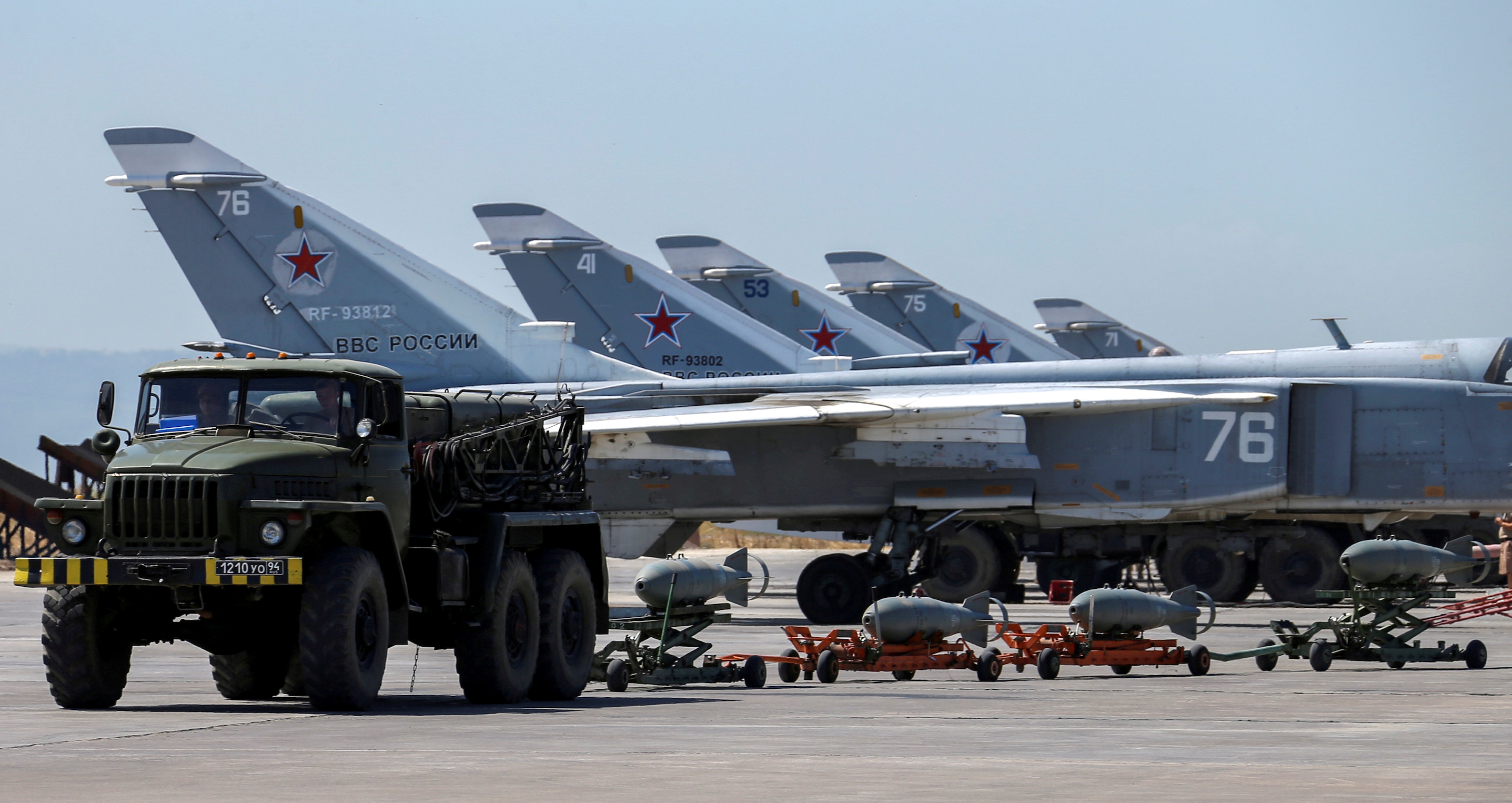 Ukraine says it struck Russian air base in Crimea
PHOTO CAPTION: Representational photo — Russian military jets are seen at Hmeymim air base in Syria, June 18, 2016. REUTERS/Vadim Savitsky/Russian Defense Ministry via Reuters
KYIV (Reuters) -Ukraine's military said on Thursday its forces had struck a Russian air base in Crimea, but an adviser to a Russian-installed official on the peninsula said none of Ukraine's missiles had hit their target.

A brief statement released by the Ukrainian military said its forces had attacked the Saky air base in western Crimea overnight, but gave no further details.

A Ukrainian intelligence source said the attack was carried out by the SBU security service and navy with drones and Neptune cruise missiles. The attack "hit the target and caused serious damage" to equipment at the air base, the source said.

Oleg Kryuchkov, an adviser to Sergei Aksyonov, the Russian-installed head of Crimea, wrote on the Telegram messaging app that Russian air defences forces had shot down all the missiles fired at the air base.

Reuters could not independently verify the reports.


Ukraine has ramped up attacks in the Black Sea and Crimea, which was seized and annexed by Russia in 2014, as Ukrainian forces press on with a nearly four-month-old counteroffensive.

The recent attacks highlight Kyiv's growing missile capabilities as Russia continues to bombard Ukraine from afar with long-range missiles and assault drones.

The Ukrainian intelligence source said that at least 12 combat aircraft and man-portable air-defence system were located at the base in western Crimea and that the base was used for training drone operators.

Kyiv said a series of attacks on Crimea last week damaged two Russian patrol ships and destroyed a sophisticated air defence system.

On Wednesday Kyiv said Ukrainian forces struck a Russian Black Sea fleet command post near Sevastopol in Crimea.

(Reporting by Tom Balmforth; writing by Anna Pruchnicka; editing by Mark Heinrich, Timothy Heritage, William Maclean)
MORE FROM THE
OAF NATION NEWSROOM