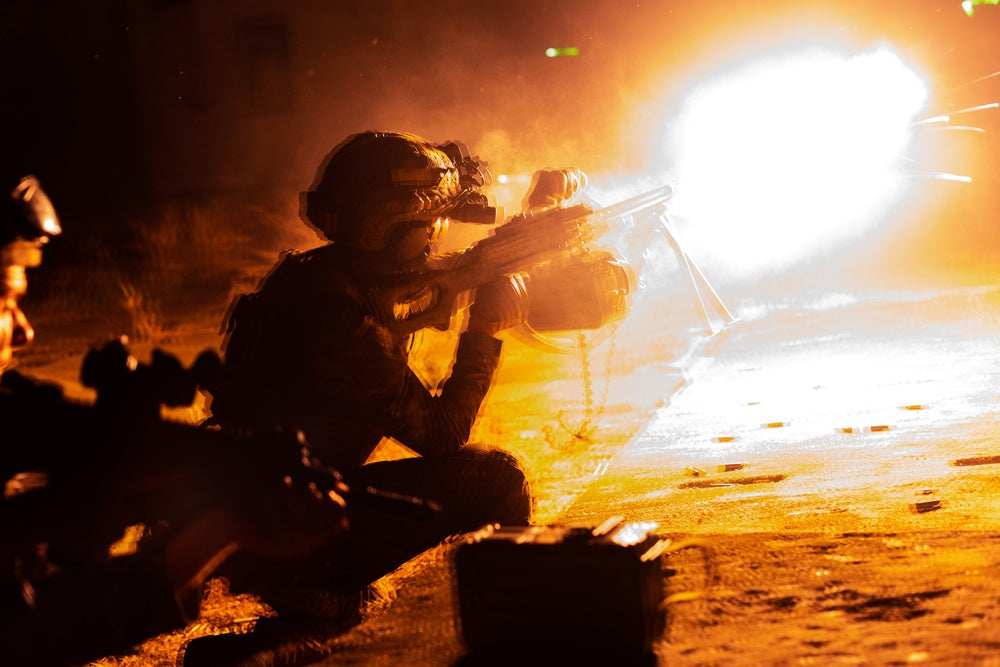 Ukraine says it retook another village from Russian forces
PHOTO CAPTION: Illustrative photo — A Ukrainian Special Forces soldier provides covering fire for a joint raid exercise between Ukrainian Special Forces and U.S. Navy SEALs during exercise Sea Breeze 21 on Pervomaysʹkyy Island, Ukraine July 2, 2021. (U.S. Army Photo by Sgt. Patrik Orcutt via U.S. Defense Visual Information Distribution Service)
KYIV (Reuters) -Ukraine said on Monday its forces had taken back control of the devastated southeastern village of Rivnopil, the latest gain since it began a counteroffensive against Russian forces.
The village appeared to be the ninth recaptured by Ukraine this month though a military spokesperson said Rivnopil was deserted and heavily damaged.
"(Ukrainian) Defence forces have brought Rivnopil back under our control," Deputy Defence Minister Hanna Maliar wrote on the Telegram messaging app.
She did not say when Ukrainian troops entered Rivnopil, which lies just west of a cluster of villages recaptured by Kyiv in offensive operations that Maliar said had liberated 130 square km (50 square miles) in the south.
A Ukrainian soldier said in an unverified 13-second video posted by Ukraine's military that the village was retaken on Sunday. The video showed him and other soldiers in front of a devastated building with a Ukrainian flag flyingfrom a post.
Using a derogatory term for Russian soldiers, he said: "The orcs are fleeing, we are moving ahead."
Valeryi Shershen, spokesperson for the Tavria, or southern, military sector, told Ukrainian television there were no civilians in the village and that it had been almost totally destroyed. It had also been mined on all sides, he said.
Shershen said the Tavria group had advanced by 1.5 km, or almost a mile, in the direction of the city of Melitopol in the Zaporizhzhia region.
"There are already liberated territories and our advance continues," said Oleksandr Tarnavskyi, commander of Ukrainian forces on the Tavria front.
Russia, which launched its full-scale invasion of Ukraine in February 2022, still holds swathes of territory in the east and south. It did not immediately comment on events in Rivnopil, and Reuters was unable to verify the situation on the battlefield.
(Reporting by Anna Pruchnicka; editing by Tom Balmforth and Timothy Heritage)
MORE FROM THE
OAF NATION NEWSROOM