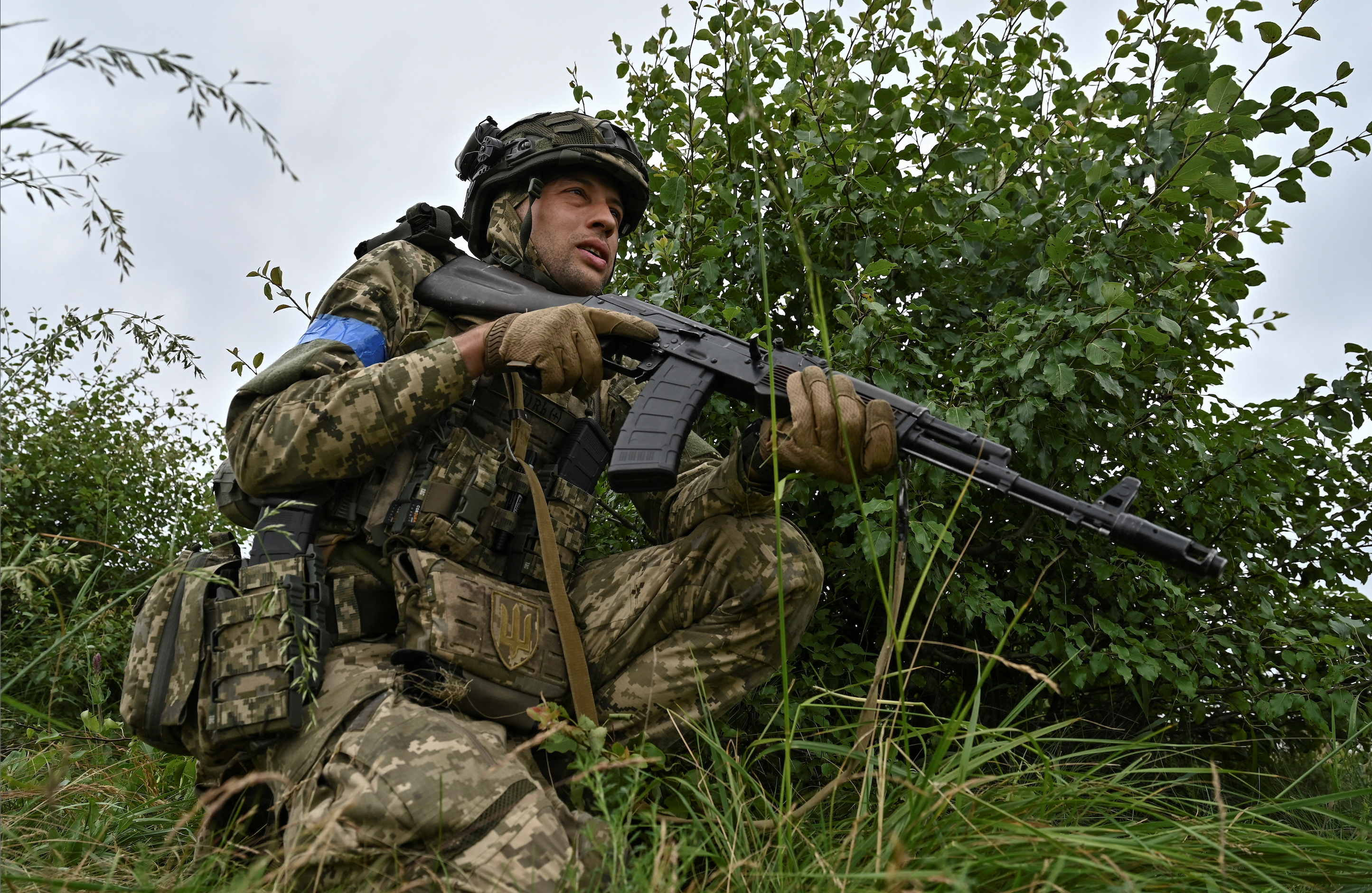 Ukraine says it repels Russian attacks in east, reports small gains
PHOTO CAPTION: A Ukrainian serviceman attends a military exercise at a training ground, amid Russia's attack on Ukraine, in Zaporizhzhia region, Ukraine June 15, 2023. REUTERS/Stringer/file photo 
KYIV (Reuters) -The battlefield situation in the Kharkiv region in eastern Ukraine is "difficult", but Ukrainian forces are repelling Russian attacks and have regained some territory in the east in the past week, Kyiv said on Monday.

The Ukrainian military said last week Russian forces, who began their full-scale invasion in February 2022, were attacking near Kupiansk, a town in the Kharkiv region.

"The situation in the Kupiansk direction is difficult. The enemy is not abandoning plans to move forward, the enemy is pulling up additional forces," Deputy Defence Minister Hanna Maliar told national television on Monday.

"We are confident in our defenders, but it is very difficult for them there and the enemy is not advancing there."


Maliar said Ukrainian forces were advancing south of Bakhmut, a city in the Donetsk region that was captured by Russian forces in May after months of fighting, and had regained three square km (1.16 square miles) in the past week.

Reuters was not able to verify the reports.

Maliar said there had been no significant changes in the situation in the south, where Ukrainian forces are trying to split Russian forces and reach the Sea of Azov.


In a later post on the Telegram messaging app, Maliar said Ukrainian troops had had "success" southeast of the village of Robotyne and south of Mala Tokmachka in the southeastern region of Zaporizhzhia, but gave no details.

She said Russian troops had tried unsuccessfully to take back lost positions east of Robotyne.

"We should not underestimate the enemy," Maliar said. "We should all be patient and support our armed forces."

Ukraine said last week it had made gains in the southeast, pushing forward form the village of Urozhaine, but a U.S. official said Ukrainian forces did not appear likely to reach and retake the strategic southeastern city of Melitopol in their counteroffensive launched in early June.

(Reporting by Pavel Polityuk; additional reporting by Anna Pruchnicka; editing by Robert Birsel)
MORE FROM THE
OAF NATION NEWSROOM