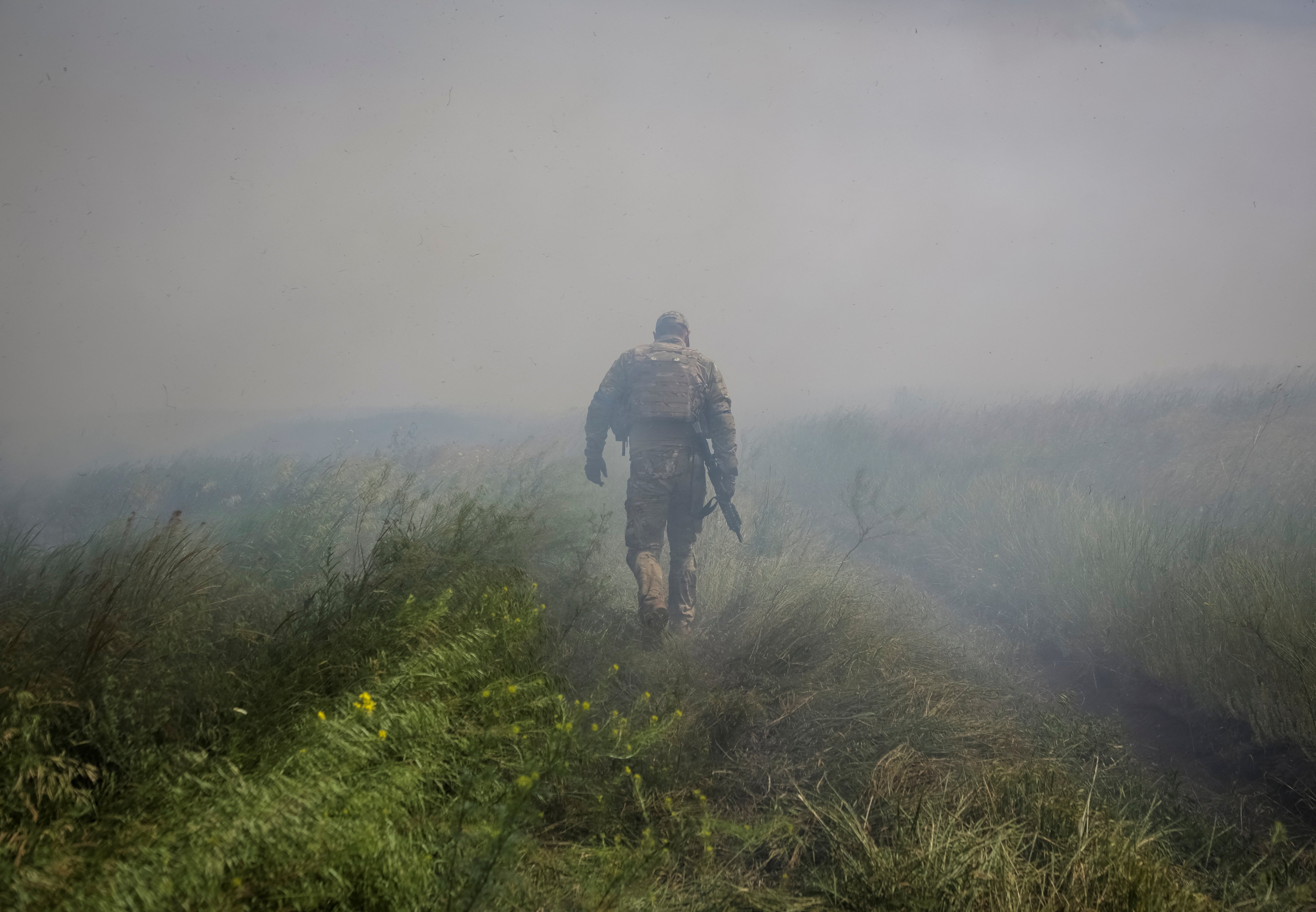 Ukraine says it has retaken 100 square kilometers of land in counteroffensive
PHOTO CAPTION: A Ukrainian service member is seen outside the recaptured village of Neskuchne in Donetsk region, Ukraine, June 13, 2023. REUTERS/Oleksandr Ratushniak
KYIV (Reuters) - Ukraine has regained control of over 100 square kilometres, or 38 square miles, of territory in its counteroffensive against Russian forces, a senior Ukrainian military commander said on Thursday.
"We are ready to continue fighting to liberate our territory even with our bare hands," Brigadier-General Oleksii Hromov told a media briefing.
He confirmed that in the early stages of the offensive, which Ukraine said had begun last week, seven settlements had been liberated in the eastern region of Donetsk and in the southern region of Zaporizhzhia.
The army has advanced by to 3 km (1.8 miles) near the village of Mala Tokmachka in the Zaporizhzhia sector and by up to 7 km near a village south of Velyka Novosilka in the Donetsk sector, military officials said.
Reuters could not verify the battlefield situation.
Russia, which began its full-scale invasion of Ukraine in February 2022, has not officially acknowledged the Ukrainian advances. Each side says the other has suffered heavy losses since the counteroffensive started, and Moscow and Kyiv rarely comment on their own losses.
(Reporting by Pavel Polityuk, Writing by Anna Pruchnicka, Editing by Timothy Heritage)
MORE FROM THE
OAF NATION NEWSROOM