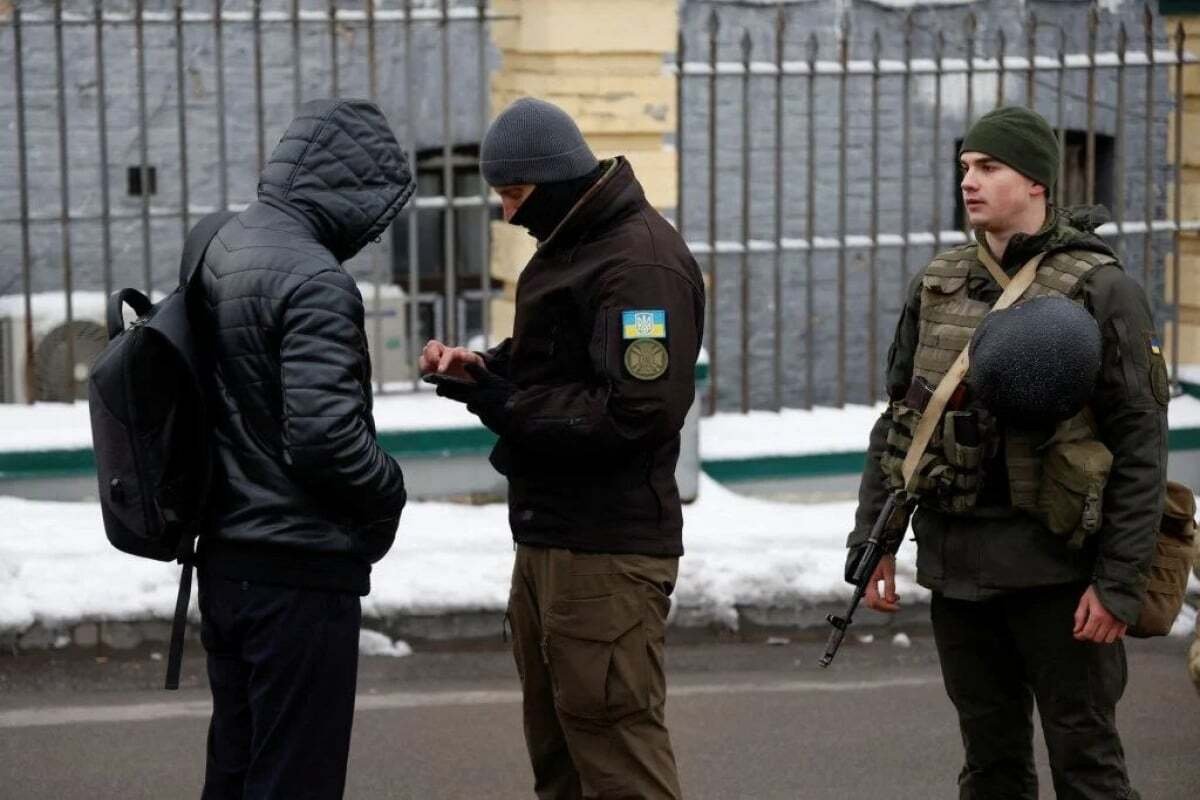 Ukraine probing military officials for alleged corruption
KYIV (Reuters) -Ukrainian authorities are investigating senior military officials in two separate cases of suspected corruption, officials said on Thursday, part of a crackdown on wrongdoing before talks with European Union leaders.
The EU has made addressing corruption a requirement for Ukraine joining the 27-member bloc, a process that takes years.
The two sides are due to meet in the Ukrainian capital Kyiv on Friday, a symbolic trip by EU leaders meant to highlight support for Ukraine as the first anniversary of Russia's Feb. 24, 2022, invasion nears.
President Volodymyr Zelenskiy has said pointedly during the last week that the defence ministry needs to be clean.
In the first case, the State Bureau of Investigation said a court had ordered the detention of a former deputy defence minister suspected of involvement in ministry purchases of food at inflated prices and low-quality equipment for the military.
The statement follows the resignation of deputy defence minister Vyacheslav Shapovalov last month after a media report that the defence ministry was suspected of buying food at inflated prices.
The SBI said the person detained would be held for two months unless he posted bail of around $11 million.
"The official not only knew about the supply of low-quality products but also exerted pressure on subordinates to accept low-quality products at military warehouses," it said.
In the second case, the SBU security service said it had charged two military administration officials in the eastern town of Sumy with embezzlement of funds intended for rebuilding infrastructure.
"The SBU has exposed and blocked a large-scale corruption scheme," it said in a statement, adding that the two men had deliberately inflated the prices paid for building materials and then pocketed the difference.
In one instance alone, they obtained almost 1.4 million hryvnia ($38,000). A total of 80 incidents are being investigated, the SBU said.
Separately, the SBU said it had charged a man for illegally selling submarine parts to Russia before the war started.
The SBI also said it had detained a "criminal group" it accused of embezzling state funds by selling overpriced eggs, and other foodstuffs, to defence officials.
($1 = 36.5686 hryvnias)
(Reporting by Dan Peleschuk and David Ljunggren; Editing by Timothy Heritage, Mark Heinrich and Grant McCool)
MORE FROM THE
OAF NATION NEWSROOM