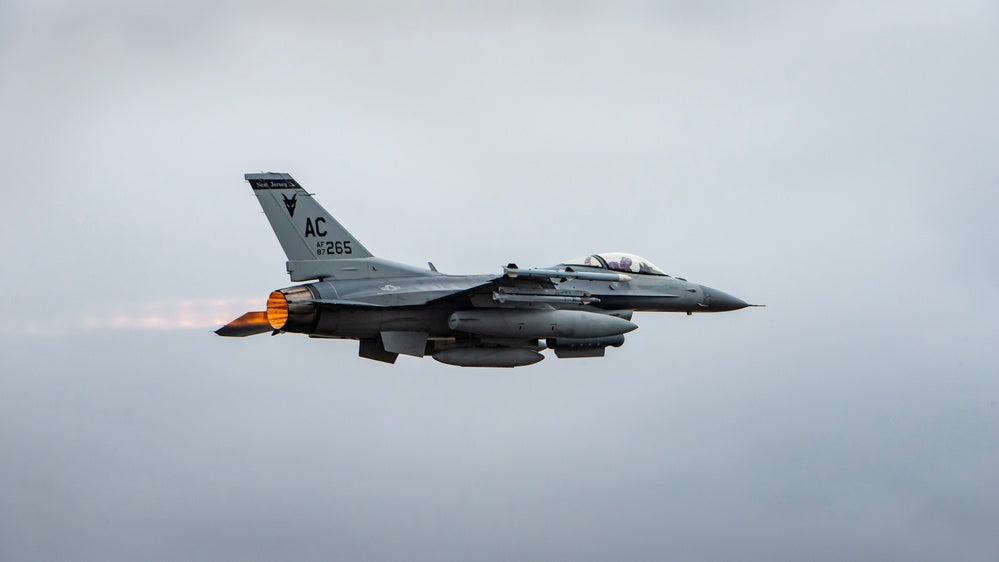 Ukraine awaiting final agreements on "powerful" F16 jets offer, Zelenskiy says
PHOTO CAPTION: A U.S. Air Force F-16C Fighting Falcon takes off from the 177th Fighter Wing at the Atlantic City Air National Guard Base, New Jersey, Jan. 13, 2023. (U.S. Air National Guard photo by Senior Airman Hunter Hires via U.S. Defense Visual Information Distribution Service)
(Reuters) - Ukraine's President Volodymyr Zelenskiy said on Tuesday he received "a serious, powerful" offer from leaders of countries ready to provide Kyiv with F-16 fighter jets and is awaiting final agreements with key allies.
"Our partners know how many aircraft we need," Zelenskiy was quoted as saying in a statement on his website. "I have already received an understanding of the number from some of our European partners ... It is a serious, powerful offer."
Kyiv now awaits a final agreement with its allies, including "a joint agreement with the United States," Zelenskiy said.
It is still unclear which Kyiv's allies are ready to send the jets to Ukraine.
U.S. President Joe Biden told G7 leaders last month that Washington supported joint allied training programmes for Ukrainian pilots on F-16s. But U.S. National Security adviser Jake Sullivan has said there was no final decision on Washington sending aircraft.
Zelenskiy has long appealed for the F-16 jets, saying their appearance with Ukrainian pilots would be a sure signal from the world that Russia's invasion would end in defeat.
Russia said on Tuesday that U.S.-built F-16 fighter jets can "accommodate" nuclear weapons and warned that supplying Kyiv with them will escalate the conflict further.
(Reporting by Lidia Kelly in Melbourne; Editing by Michael Perry)
MORE FROM THE
OAF NATION NEWSROOM