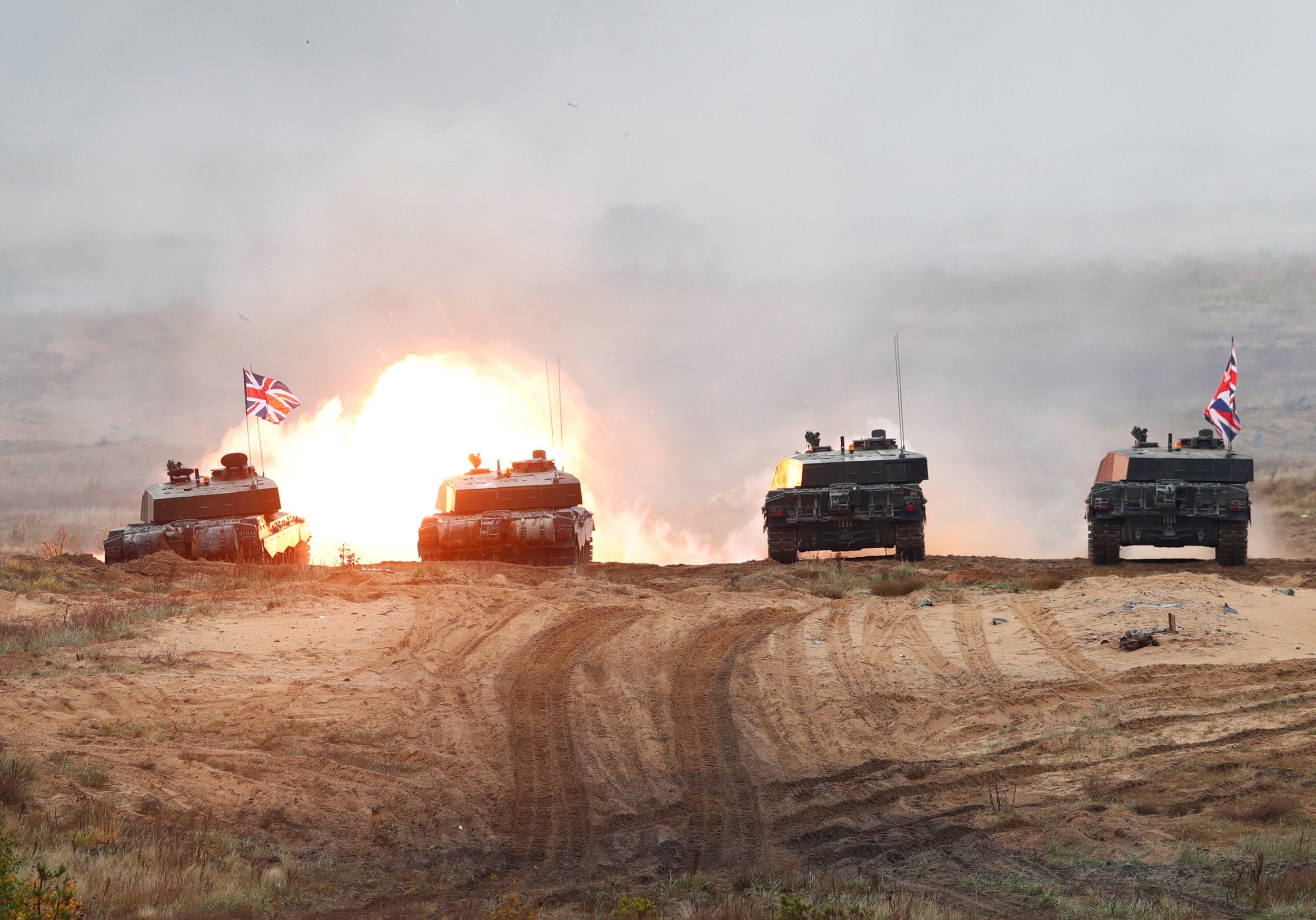 UK weighs giving Main Battle Tanks to Ukraine, Sky News reports
LONDON (Reuters) -Britain is considering supplying Ukraine with tanks for the first time to help the country fight Russian forces, Sky News reported on Monday, citing unnamed sources.
Discussions have been taking place "for a few weeks" about delivering the British Army's Challenger 2 main battle tank to Ukraine, Sky said, quoting a Western source with knowledge of the conversations.
Supplying tanks would represent a significant step-up in Western support to Ukraine, but the British government has not yet taken a final decision on the matter, the report added.
Sky cited one unnamed source saying Britain could offer around 10 Challenger 2 tanks.
The Challenger 2 is a battle tank designed to attack other tanks, and has been in service with the British army since 1994. It has been deployed in Bosnia and Herzegovina, Kosovo and Iraq, according to the British army.
Britain's Ministry of Defence did not comment specifically on possible supplies of tanks to Ukraine, but pointed to its supply of over 200 armoured vehicles and other equipment including air defence missiles and anti-tank weapons to date.
"We will continue to build on recent donations with training and further gifting of equipment," a ministry spokesperson said.
Britain has committed to match or exceed last year's 2.3 billion pounds ($2.8 billion) in military aid for Ukraine.
Foreign minister James Cleverly said last week Britain would continue working with Western allies to ensure Ukraine receives the military support it needs.
"Tanks might well be part of that, and where they come from ... which allies provide them, is something that, of course, we're working in coordination with each other," Cleverly said, following a meeting with his German counterpart.
($1 = 0.8220 pounds)
(Reporting by Sachin Ravikumar, Editing by Kylie MacLellan and Sarah Young)
MORE FROM THE
OAF NATION NEWSROOM