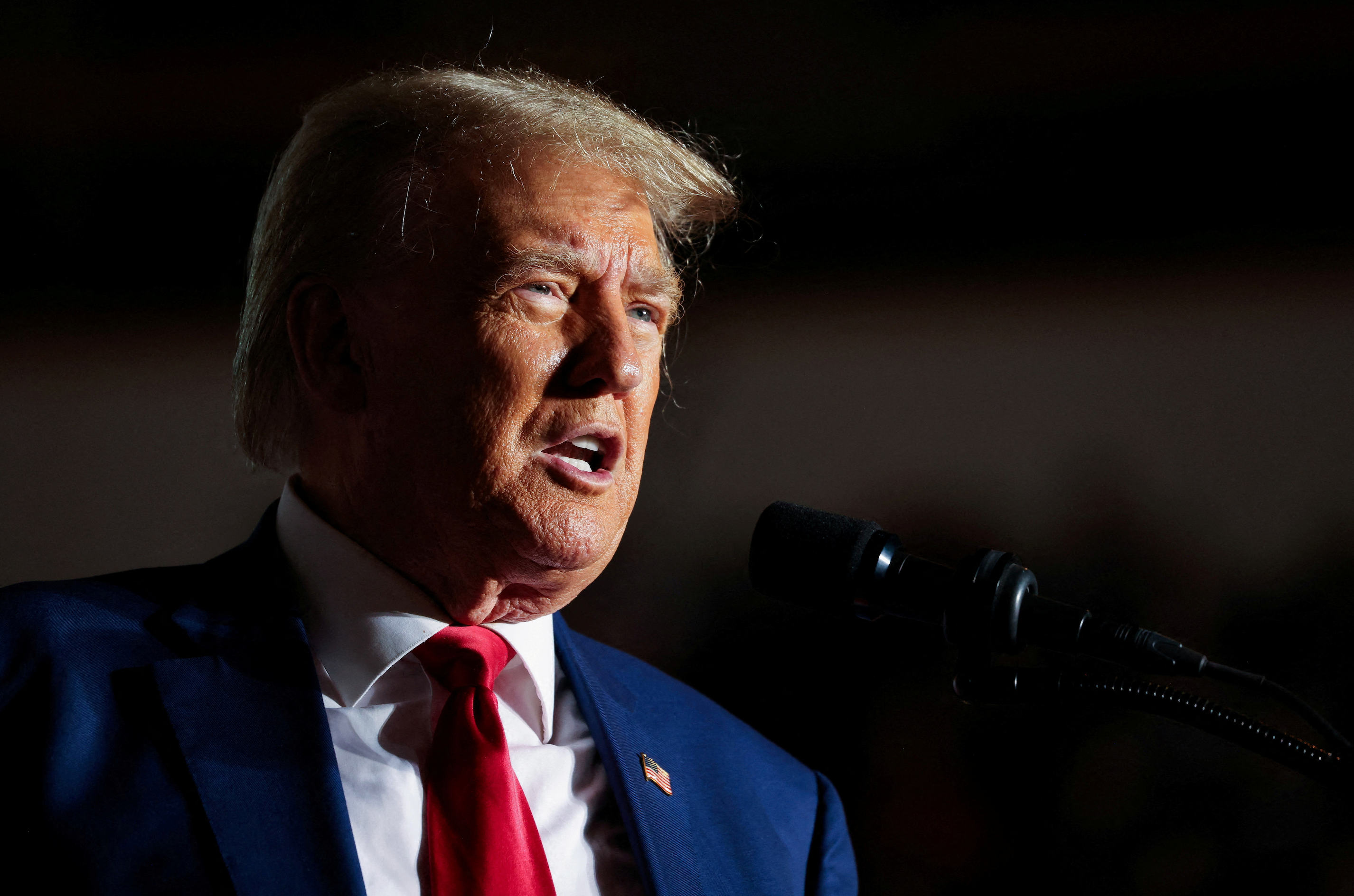 Trump charged under Georgia law used to prosecute mafia bosses
PHOTO CAPTION: Former U.S. President and Republican presidential candidate Donald Trump speaks during a campaign rally in Erie, Pennsylvania, U.S., July 29, 2023. REUTERS/Lindsay DeDario/File Photo
By Jack Queen

(Reuters) - Criminal charges filed against former U.S. President Donald Trump in Georgia state court include allegations that he violated an anti-organized crime law known as RICO that is more expansive than its federal counterpart.

WHAT IS RICO?

U.S. lawmakers passed the federal Racketeering Influenced and Corrupt Organizations Act in 1970 to battle organized crime, notably the mafia. Most states enacted similar laws with various twists.

The main requirements under the federal RICO law are at least two underlying crimes and participation in a criminal enterprise over a long period of time.

Georgia's RICO law does not require criminal enterprises to be long running and lists nearly 50 underlying crimes that qualify as racketeering, compared with 35 under its federal counterpart.

Defendants who are found guilty of Georgia RICO charges face between five and 20 years in prison, and while federal law has the same maximum, it does not have a minimum.


HOW IS RICO TYPICALLY USED?

The mafia in the U.S. has largely been dismantled, and RICO's application has been broadened to many other types of organized criminal activity.

Prosecutors have applied the law to all sorts of groups that they characterize as criminal "enterprises," including Wall Street banks and traders engaged in market manipulation.

Fulton County District Attorney Fani Willis, an elected Democrat who brought the charges against Trump, once used the law to prosecute more than two dozen Atlanta educators for allegedly scheming to cheat on standardized test scores in 2014.

Attorneys for the teachers said Willis overreached by deeming Atlanta's public school system a "criminal enterprise," but the convictions held up on appeal.

WHY ARE PROSECUTORS USING RICO?

RICO was originally conceived as a tool to go after mafia kingpins who kept their hands clean by parking ill-gotten gains in shell corporations and leaving the dirty work to underlings.

The law does not require prosecutors to prove that defendants directly engaged in criminal activity, just that they were part of a larger organization that did.

That means prosecutors would not necessarily have to prove Trump personally broke the law but knowingly coordinated with others who did.


WHAT ARE THE RISKS OF USING RICO?

RICO cases are inherently more complex because prosecutors must first prove the existence of a criminal enterprise.

The Trump indictment names an additional 18 co-defendants, including Trump's onetime lawyer Rudy Giuliani, his former chief of staff Mark Meadows and lawyer John Eastman.

Prosecutors will need to prove that Trump and his co-defendants worked together towards a common criminal purpose, which is not always as straightforward as proving an underlying RICO crime.

But each additional co-defendant is another that prosecutors could coax into testifying against the others.

(This story has been refiled with a corrected picture caption)



(Reporting by Jack Queen in New York; Editing by Noeleen Walder and Howard Goller)
MORE FROM THE
OAF NATION NEWSROOM