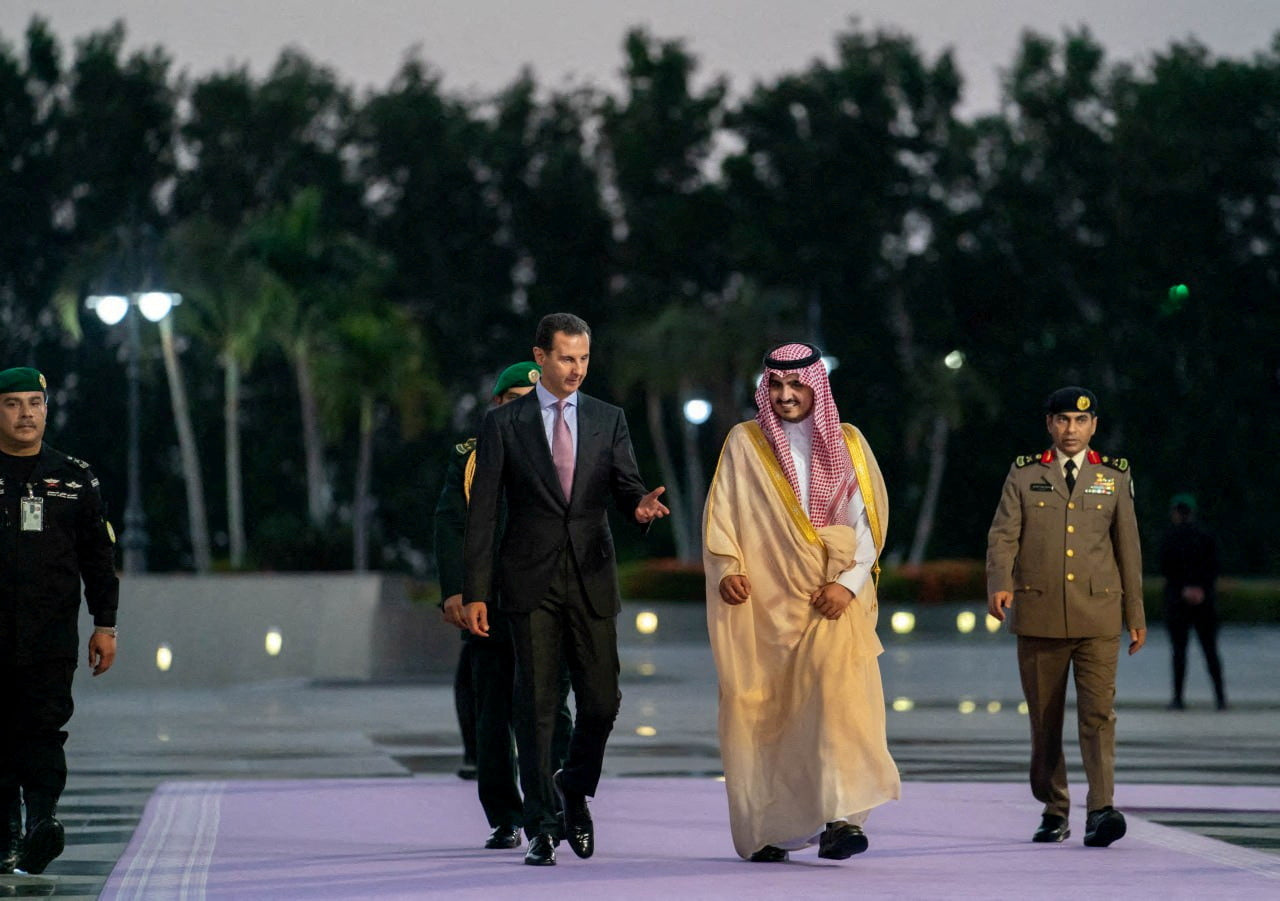 Syria's Assad to attend Arab summit, bringing regional isolation to an end
Syria's President Bashar al-Assad arrives in Jeddah, to attend the Arab League summit the following day, Saudi Arabia, May 18, 2023. Syrian Presidency/Handout via REUTERS
JEDDAH, Saudi Arabia (Reuters) - Syrian President Bashar al-Assad is in Saudi Arabia on Friday to attend an Arab summit where he will rub shoulders with leaders who shunned him for years in a major policy shift opposed by the United States and other Western powers.
Assad, ostracised for more than decade by Arab states as he reversed the tide of Syria's civil war with Russia's help, will now be joined at the summit by Ukrainian President Volodymyr Zelenskiy, who wants to build support for Kyiv's battle against Russian invaders.
Gulf states have tried to remain neutral in the Ukraine conflict despite Western pressure on Gulf oil producers to help isolate Russia, a fellow OPEC+ member.
Syria's readmission to the Arab League is a strong signal that Assad's isolation is ending. A beaming Assad was received by Deputy Governor of Mecca region Prince Badr bin Sultan and Arab League Secretary General Ahmed Aboul Gheit as he arrived on Thursday in Jeddah, the host city.
Assad, accompanied by several other Syrian officials, was then escorted to the reception hall of the Royal terminal where he had a brief exchange with Prince Badr and Aboul Gheit. Giant portraits of Saudi Arabia's founder King Abdulaziz, King Salman and Crown Prince Mohammed bin Salman were hanging on the walls.
Assad is expected to address the summit later on Friday, along with other Arab leaders.
Times have changed dramatically. At an Arab summit hosted by Qatar a decade ago, the Syrian opposition sat in Syria's seat. In 2018 Qatar's emir said the region could not tolerate "a war criminal" like Assad.
Ahead of the summit, the United States reiterated its opposition to normalisation of relations with Damascus.
"We do not believe that Syria should be (afforded) re-entry into the Arab League," U.S. State Department deputy spokesperson Vedant Patel told reporters in Washington, adding sanctions should not be lifted.
"As it relates to normalisation, we don't support normalisation with the Assad regime, and we don't support our partners doing so."
But Patel added that "we have a number of shared objectives" such as bringing home Austin Tice, a former U.S. marine and journalist who was kidnapped in Syria in 2012.
A bipartisan group of U.S. lawmakers introduced a bill last week intended to bar U.S. recognition of Assad as Syria's president and enhance Washington's ability to impose sanctions.
CHEMICAL WEAPONS
Assad's presence at the Saudi summit marks a remarkable turn of fortunes for the Syrian leader, who then U.S. President Donald Trump branded an "animal" for using chemical weapons in 2018 - an accusation he consistently denied.
Assad rarely left Syria after the war began, going only to Iran and Russia until 2022, when he visited the United Arab Emirates - his first trip to an Arab country since 2011.
    Swathes of Syria remain outside his control.
    Turkish forces are deployed across much of the northwest, which is still in rebel hands, while Kurdish-led groups control the east and northeast, including Syria's oilfields, with support from U.S. forces that are deployed there.
Salem Al-Meslit, a prominent figure in the Syrian political opposition to Assad, wrote on Twitter that his attendance was a "free reward for a war criminal".  
Government forces have used chemical weapons more than two dozen times during Syria's civil war, U.N. war crimes investigators said. Syria has repeatedly denied using chemical weapons.
Assad's return to the Arab fold is part of a wider trend in the Middle East where adversaries have been taking steps to mend ties strained by years of conflict and rivalry.
Saudi Arabia, Qatar and others for years supported anti-Assad rebels. But Syria's army, backed by Russia and Iran, regained control of most of the country years ago.
While Arab countries appear to have brought Assad in from the cold, they are still demanding that he curbs Syria's flourishing drugs trade and that war refugees be allowed to return.
(Additional reporting by Simon Lewis in Washington; Writing by Michael Georgy; Editing by Simon Cameron-Moore, Alex Richardson, William Maclean)
MORE FROM THE
OAF NATION NEWSROOM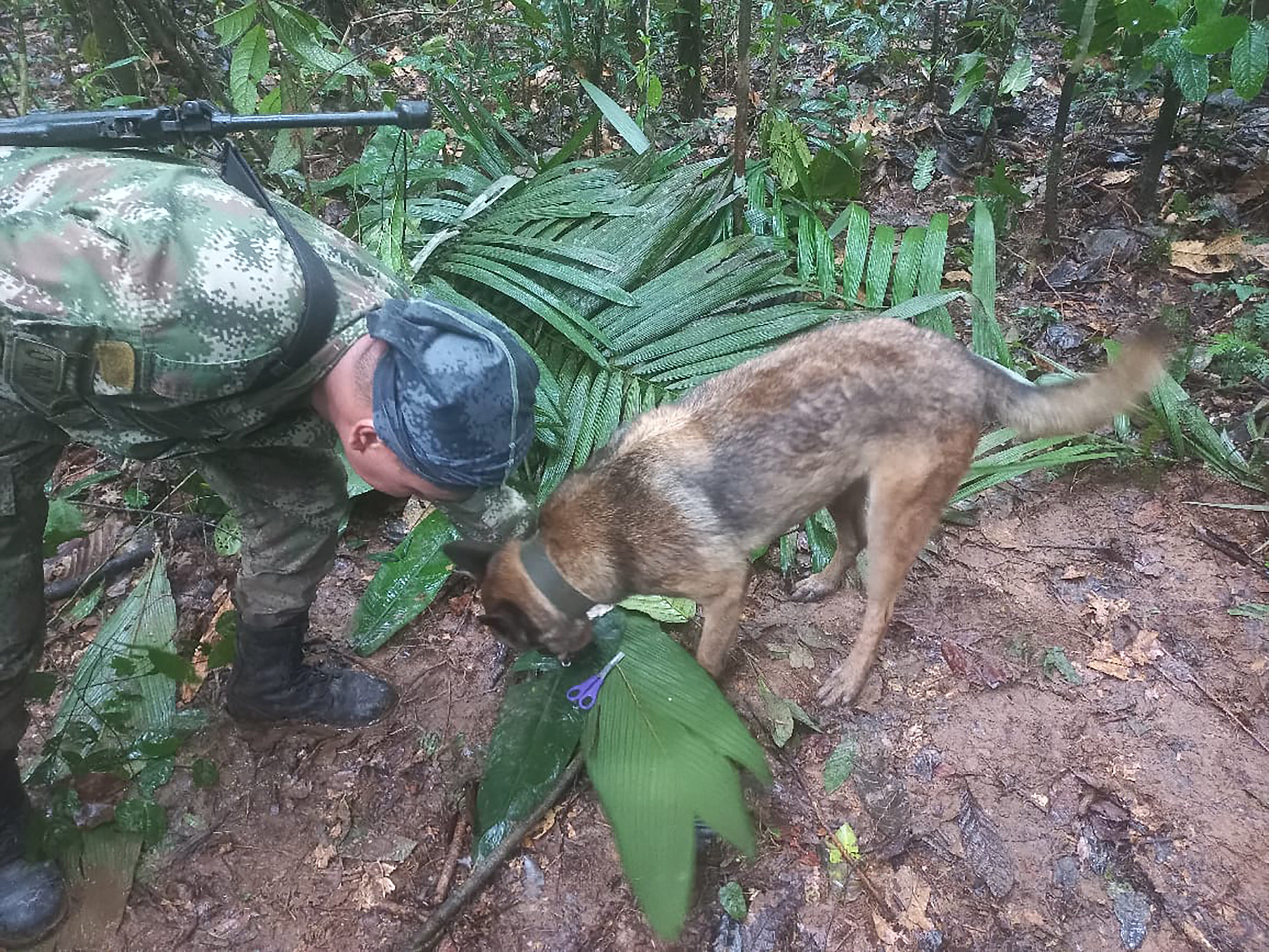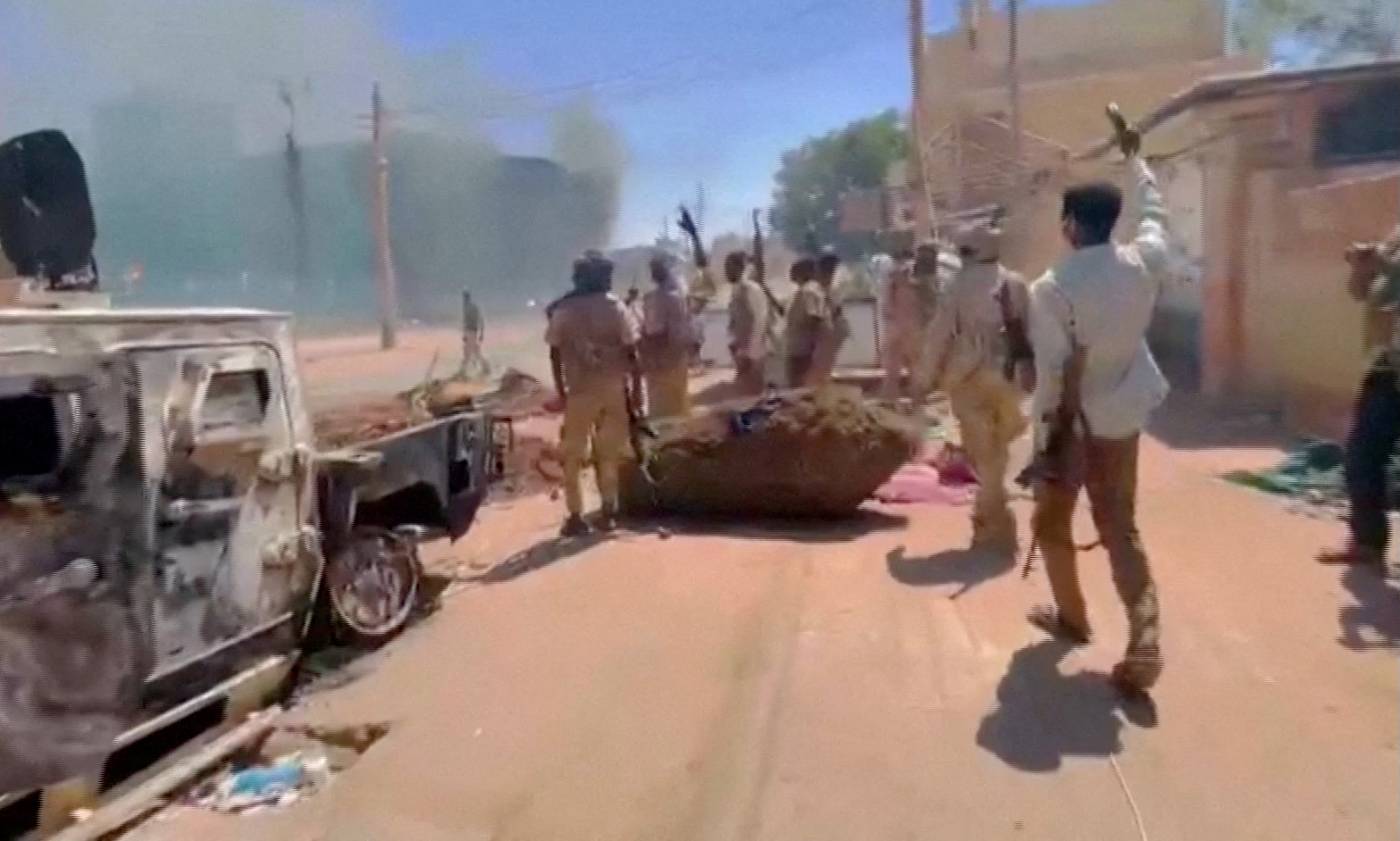 Mass looting by armed men and civilians is making life an even greater misery for Khartoum residents trapped by fierce fighting between Sudan's army and paramilitary Rapid Support Forces (RSF), wit...
Read more