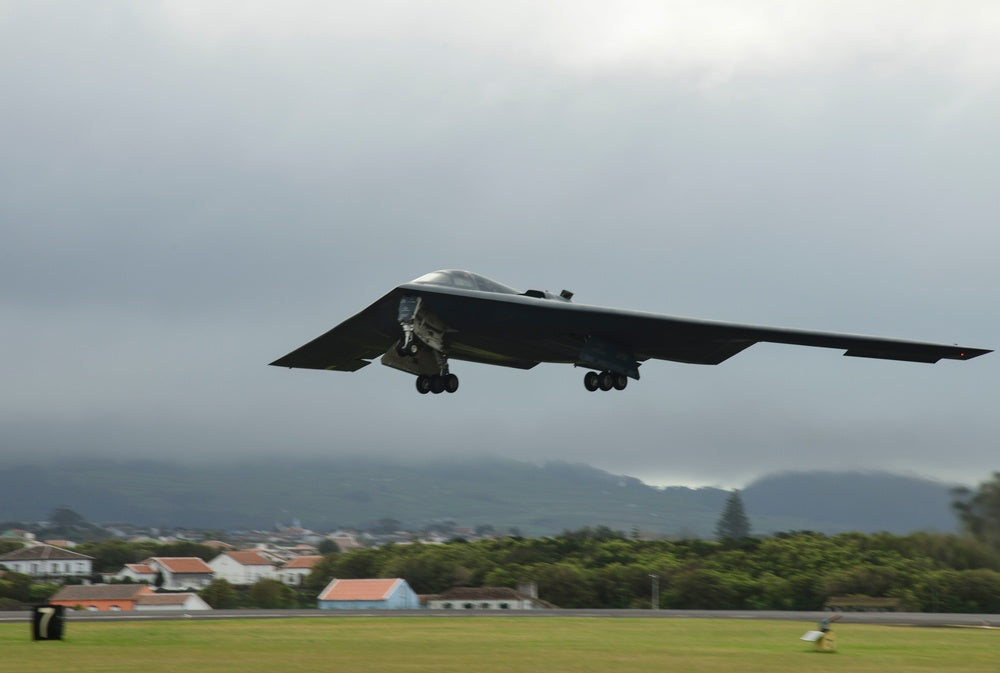 SKorea's Yoon says alliance with US "nuclear-based"
PHOTO CAPTION: Illustrative photo — A B-2 Spirit stealth bomber, assigned to Whiteman Air Force Base, Missouri, departs Lajes Field, Azores, March 16, 2021. (U.S. Air Force photo by Tech. Sgt. Heather Salazar via U.S. Defense Visual Information Distribution Service)
By Jack Kim
SEOUL (Reuters) - South Korean President Yoon Suk Yeol said on Tuesday he has upgraded the country's alliance with the United States to one that is "nuclear-based" in the face of North Korea's growing military threat.
Yoon was referring to his talks with U.S. President Joe Biden in April on Washington's willingness to give Seoul more insight into its nuclear planning in the event of potential conflict with nuclear-armed North Korea.
"North Korea is enhancing its nuclear and missile capabilities, and has legislated the use of nuclear weapons," Yoon said in a speech marking South Korea's Memorial Day.
At their summit in Washington, the two leaders agreed to strengthen the so-called U.S. extended deterrence, which envisions the use of U.S. nuclear weapons to defend the South.
"The South Korea-U.S. alliance has now been elevated to 'nuclear-based' alliance," Yoon said.
North Korea this year test-fired its biggest intercontinental ballistic missile and last week attempted to launch its first spy satellite, although the rocket and the payload plunged into the sea.
North Korea made a rare and swift admission of the launch's failure but vowed to try again and put a satellite in orbit to increase its military surveillance capabilities.
The launch was widely condemned as violating U.N. Security Council resolutions that ban the use of ballistic missile technology by the North.
Pyongyang has rejected the ban as an infringement of its sovereign right to self-defence and space development.
While Yoon characterised his talks with Biden as an agreement to use U.S. nuclear weapons in the event of a North Korean nuclear attack, Biden reiterated a pledge "to make every effort to consult" with allies on the use of a nuclear weapon.
Yoon did not elaborate further on the subject and devoted most of his Memorial Day speech to honouring those who had made sacrifices in defence of the country.
South Korea's military has been undertaking a salvage operation at sea off the west coast to recover a substantial segment of the rocket launched by the North on May 31.
(Reporting by Jack Kim; Editing by Ed Davies and Lincoln Feast.)
MORE FROM THE
OAF NATION NEWSROOM