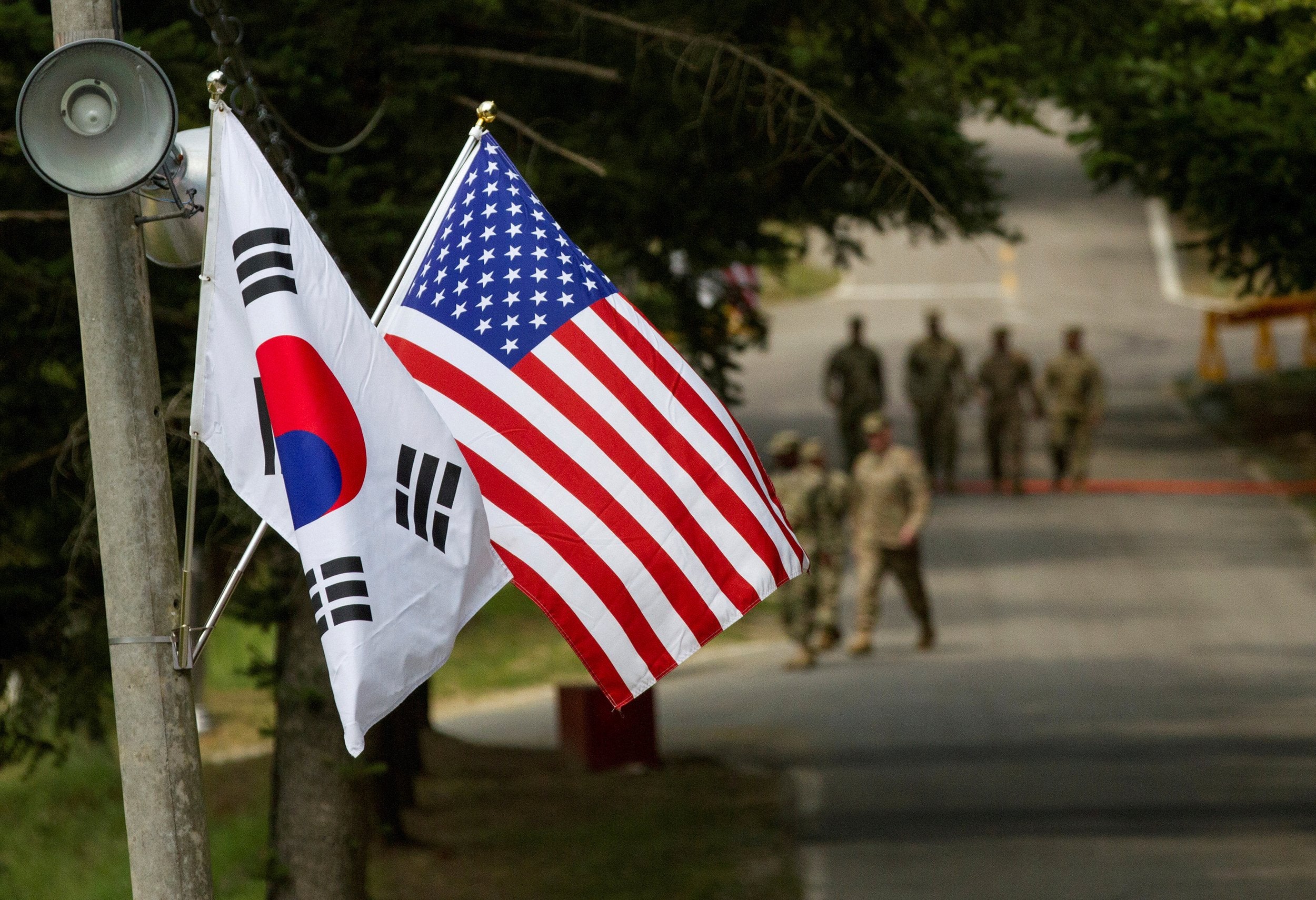 SKorea, US plan February nuclear tabletop drills to deter North
SEOUL (Reuters) -South Korea and the United States will hold tabletop exercises next month as the allies move to better counter the North's nuclear threats, South Korea's defence minister said on Wednesday.
Nuclear-armed North Korea launched an unprecedented number of missiles last year, including intercontinental ballistic missiles (ICBMs) capable of reaching the U.S. mainland. U.S. and South Korean officials have also warned the North could be preparing for its first test of a nuclear device since 2017.
Officials in both capitals said they were in talks to improve joint nuclear planning and implementation, boost information sharing and launch tabletop exercises, but the timing had not yet been finalised.
"We're planning to hold tabletop exercises in February between defence officials on operating means of extended deterrence under the scenario of North Korea's nuclear attacks," South Korean defence minister Lee Jong-sup told a news conference.
In May, the two countries' militaries will stage separate tabletop exercises for the first time, which will be "far more concrete and substantive" than the February programmes for policymakers, Lee said.
Lee's remarks came shortly after the defence and foreign ministries held a New Year policy briefing for President Yoon Suk-yeol, focusing on ways to ramp up South Korea's capability to fend off the North's evolving nuclear and missile threats.
Since taking office in May, Yoon has been pushing to bolster confidence in American extended deterrence - its military capability, especially nuclear forces, to deter attacks on its allies - as Pyongyang strives to secure its capacity to strike anywhere in the United States.
Lee said that unlike in the past, Washington is willing to "drastically expand" the scope of sensitive information to be shared, and to "reflect much more" of Seoul's views in planning and implementation.
"There is a shared need for it between the two sides, given that North Korea's nuclear threat has become serious not only to South Korea but also to the United States," he said.
The allies will also scale up their annual joint field training this year, including holding division-level landing drills for the first time, Lee said.
As part of efforts to step up its intelligence, surveillance and reconnaissance capability, South Korea plans to launch its first spy satellite this year and four more by 2025, he added.
Yoon pledged to foster "peace through strength," criticising his progressive predecessor's North Korea policy, and urged the military to stand ready to respond to provocations, his office said.
"A peace that's based on others' good faith and therefore unsustainable, we call it fake peace," Yoon told the briefing.
"We will never pursue a war of aggression, but we must be fully prepared to strongly exercise our right to self defence against provocations that threaten our freedom and peace."
(Reporting by Hyonhee Shin; Editing by Clarence Fernandez, Gerry Doyle and Kim Coghill)
MORE FROM THE
OAF NATION NEWSROOM