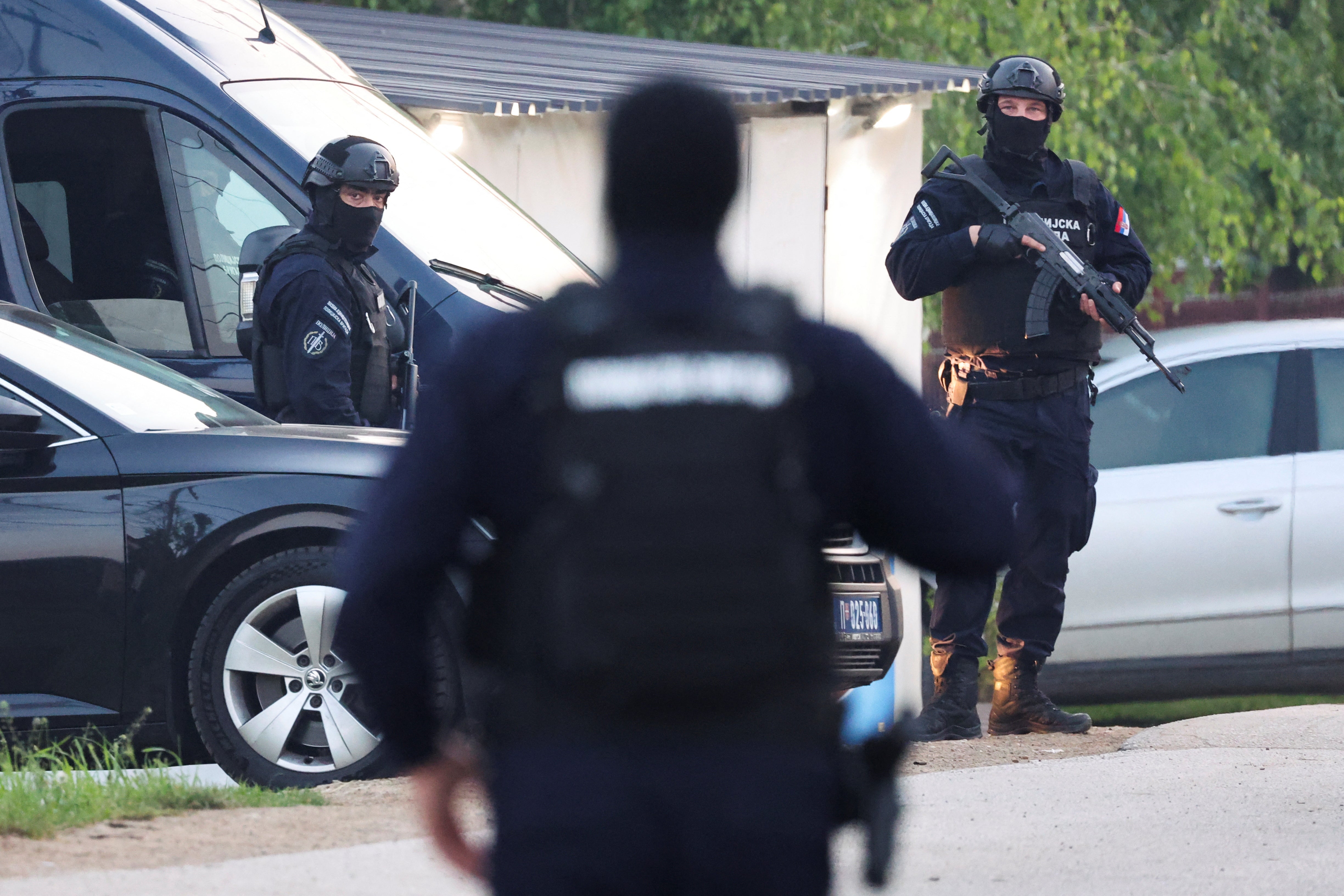 Serbian security forces detain three Kosovo police officers, Kosovo official says
PHOTO CAPTION: Illustrative photo via Reuters
PRISTINA (Reuters) -Three Kosovo police officers were detained by Serbia's forces in the volatile northern part of the country, near the border with Serbia, a Kosovo official said on Wednesday.
Kosovo's interior minister, Xhelal Svecla, said on his Facebook page that the three officers had been kidnapped and taken to Serbia.
The detentions may further fuel tensions in the predominantly Serb northern part in Kosovo which borders Serbia and which has seen violence in recent weeks.
Serbian state RTS TV, citing sources, reported that members of the Serbian police anti-terrorist group located and arrested three members of the Kosovo police force.
"Without any doubt, our police officers have been stationed deep within the territory of the Republic of Kosovo... performing their regular duties," Svecla said.
The head of the Serbian government office for Kosovo, Petar Petkovic, is scheduled to hold a press conference on the event later in the day.
(Reporting by Fatos Bytyci; Editing by Aleksandar Vasovic, Frank Jack Daniel and Jonathan Oatis)
MORE FROM THE
OAF NATION NEWSROOM