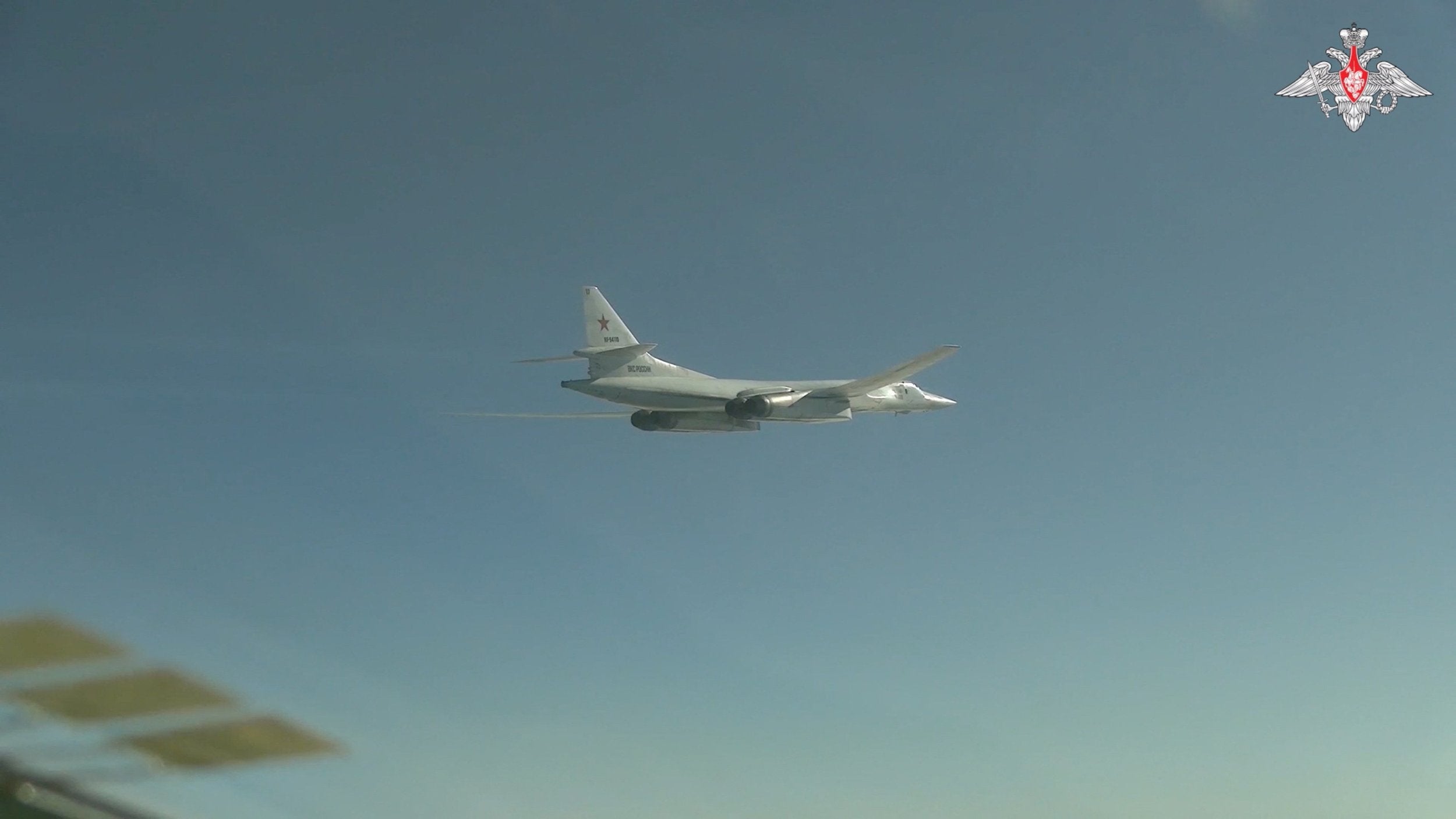 Russian bombers intercepted by NORAD near Alaska
(Reuters) -Several Russian strategic bombers and fighter jets have been intercepted by North American air defence forces as they flew over international airspace near Alaska, the North American Aerospace Defence Command (NORAD) said.
The aircraft, which were identified on Monday, did not enter U.S. or Canadian airspace and did not pose a threat, the joint U.S.-Canadian centre said in a statement dated Feb. 14.
It added that the Russian flights were in no way related to the mysterious spate of airborne objects shot down by the U.S. military over North America in the past few weeks, the details of which remain unknown.
"NORAD had anticipated this Russian activity ... Two NORAD F-16 fighters intercepted the Russian aircraft," it said.
Russia said on Wednesday that it had carried out several flights over international waters in recent days, including in the Bering Sea between Alaska and Russia.
It said two of its Tu-95MS strategic missile carriers had flown over the Bering Sea accompanied by Su-30 jets, and that it had made similar "routine" flights north of Norway and over international waters near Russia's far east.
It did not say whether its aircraft had been intercepted.
"Long-range aviation pilots regularly perform flights over the neutral waters of the Arctic, North Atlantic, Black Sea, Baltic Sea and Pacific Ocean," Russia's defence ministry said.
North American security forces have been on high alert since a suspected Chinese surveillance balloon crossed into U.S. airspace, prompting the United States to shoot it and other objects down as it combs the skies.
While Russia has carried out flights over the Bering Sea before, its neighbours in the region have become more concerned about Moscow's military activity since its invasion of Ukraine last year.
NATO member states have also ramped up military exercises in the Arctic in recent years, as Russia has expanded and renewed its military infrastructure in the region.
(Reporting by Caleb Davis; Editing by Tomasz Janowski and by Kevin Liffey)
MORE FROM THE
OAF NATION NEWSROOM