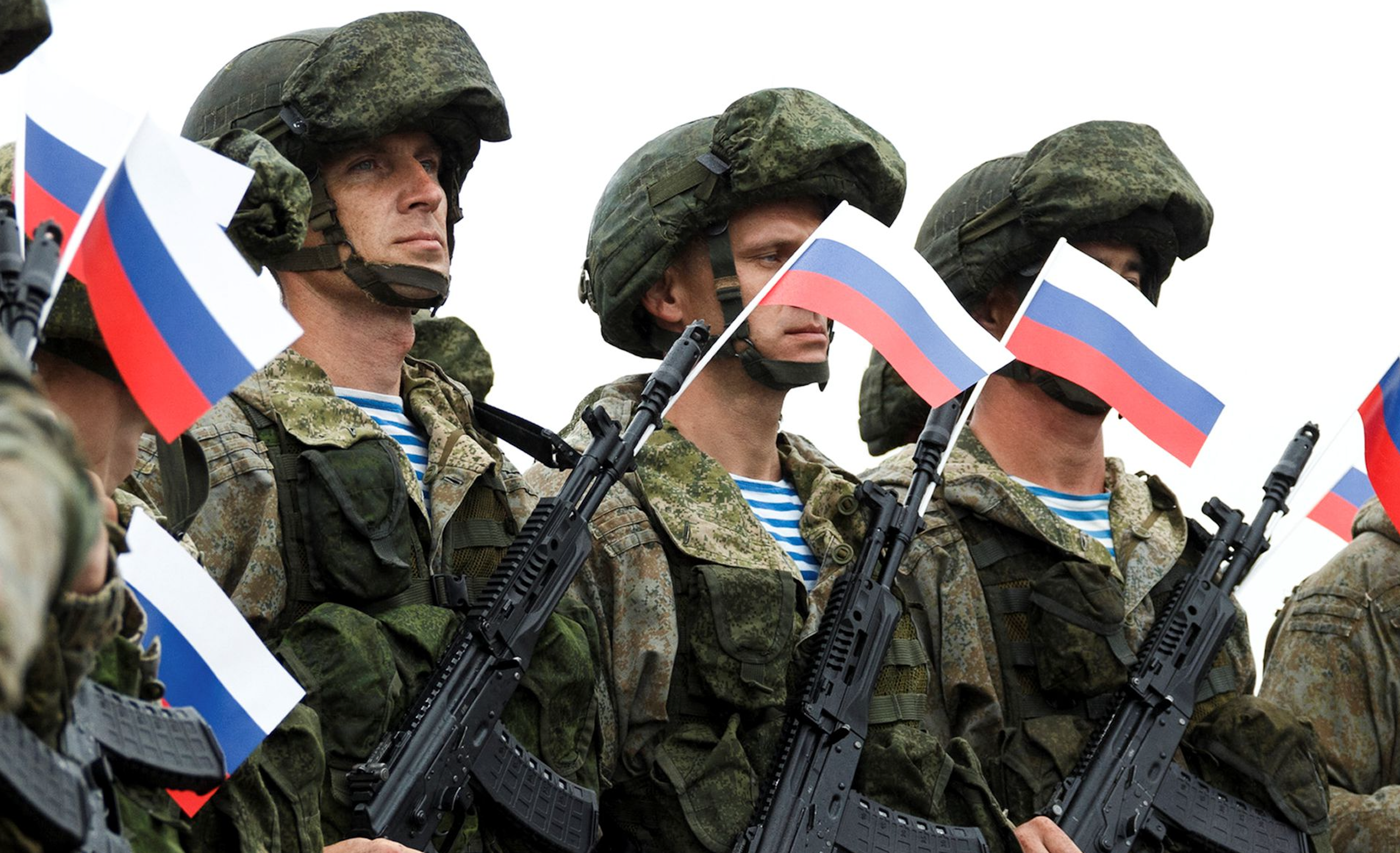 Russia to build up forces in west to counter NATO, Shoigu says
PHOTO CAPTION: Russian service members attend a ceremony opening the military exercise Zapad-2021 staged by the the armed forces of Russia and Belarus at the Mulino training ground in Nizhny Novgorod Region, Russia, Sept. 9, 2021. Vadim Savitskiy/Russian Defence Ministry Press Service/Handout via REUTERS
(Reuters) - Russia will build up forces at its western borders following Finland's accession to the U.S.-led NATO alliance, Russian Defence Minister Sergei Shoigu told the governing board of the ministry on Wednesday.

In opening remarks to the Collegium of the Defence Ministry, Shoigu said NATO-member Poland had already announced plans to strengthen its military, and that he expected significant NATO forces and weaponry to be deployed in Finland, whose inclusion has almost doubled the length of Russia's land border with NATO.

"The collective West is waging a proxy war against Russia," he said, according to his ministry, pointing to its "unprecedented support" for Ukraine in supplying tens of billions of dollars' worth of weaponry to help Kyiv repel Russian forces.

Shoigu called the entry of Finland into NATO and the future entry of Sweden "a serious destabilising factor". The two Nordic states abandoned generations of neutrality that had held throughout the Cold War to seek NATO membership following Russia's invasion of Ukraine early last year.


"On Finnish territory, it is likely that additional military contingents and strike weapons of NATO will be deployed, capable of hitting critical targets in the northwest of Russia at a considerable depth," Shoigu said.

"Today, at the meeting of the Board, we will consider issues related to the creation of the Leningrad and Moscow military districts with the simultaneous strengthening of groupings of troops of the Armed Forces of the Russian Federation on our western borders."

He said Poland had announced its intention to build the most powerful army on the continent, and had become "the main instrument of the anti-Russian policy of the United States of America".

Shoigu said the number of NATO military units from outside the region stationed in eastern Europe had increased by two-and- a-half times since February last year and that they were now 30,000-strong in total.

"These threats to Russia's military security require a timely and adequate response. We will discuss the necessary measures to neutralise them at the meeting and make appropriate decisions," he said.



(Reporting by Reuters; Editing by Kevin Liffey and Peter Graff)
MORE FROM THE
OAF NATION NEWSROOM