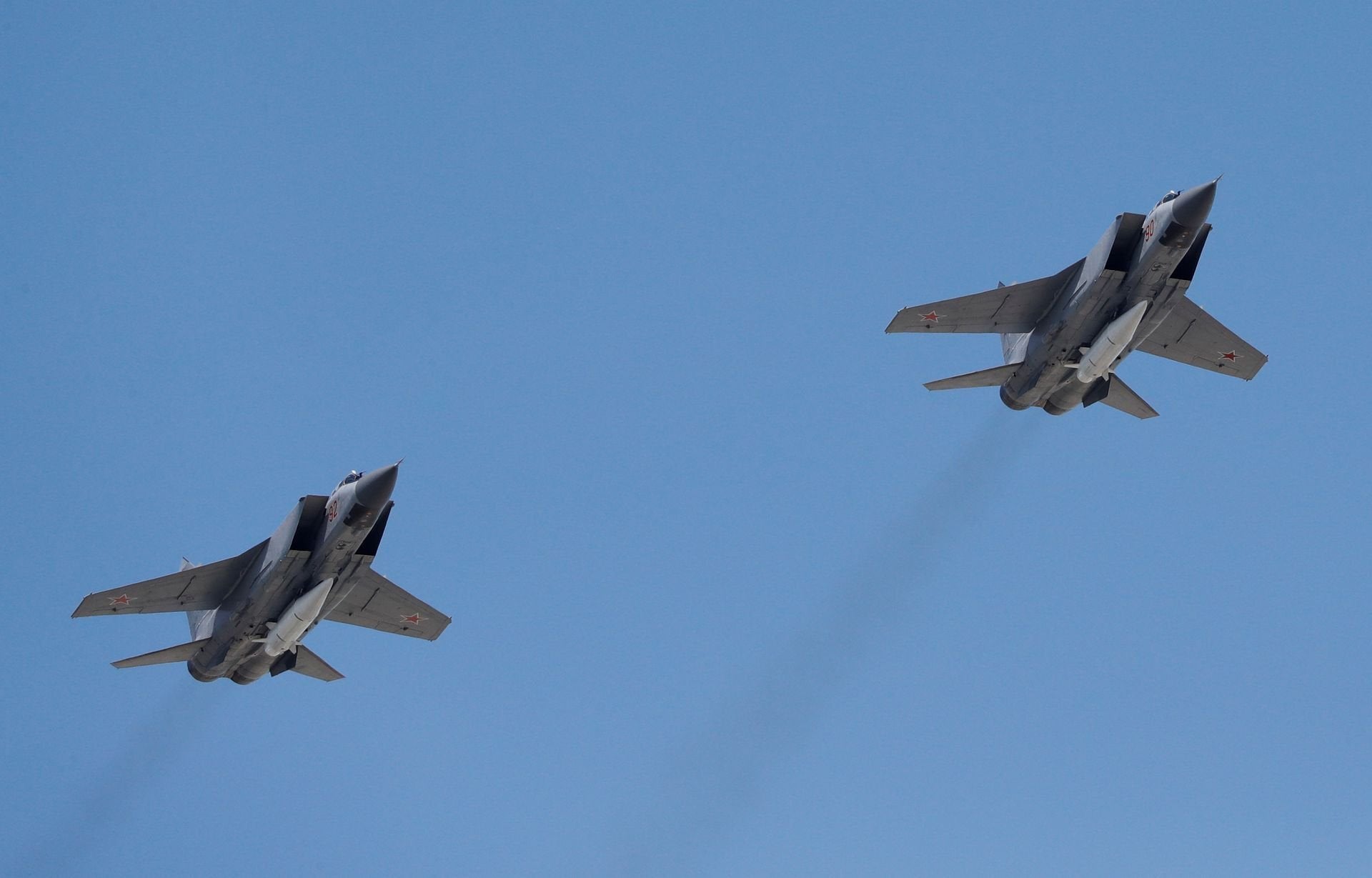 Russia, Syria restore Syrian air base for joint use
(Reuters) - Russia and Syria have restored the al-Jarrah military air base in Syria's north to be jointly used, Russia's Defence Ministry said late on Monday.
"Russian and Syrian military personnel restored the destroyed al-Jarrah airfield," the ministry said on the Telegram messaging app.
"The joint basing of aviation of the Russian Aerospace Forces and the Syrian Air Force at the al-Jarrah airfield makes it possible to cover the state border."
The small base east of Aleppo was recaptured from Islamic State fighters in 2017.
Russia has been a dominant military force in Syria since launching air strikes and ground operations there in 2015. It further asserted its presence after the United States pulled out its forces in 2019.
(Reporting by Lidia Kelly in Melbourne; Editing by Stephen Coates)
MORE FROM THE
OAF NATION NEWSROOM