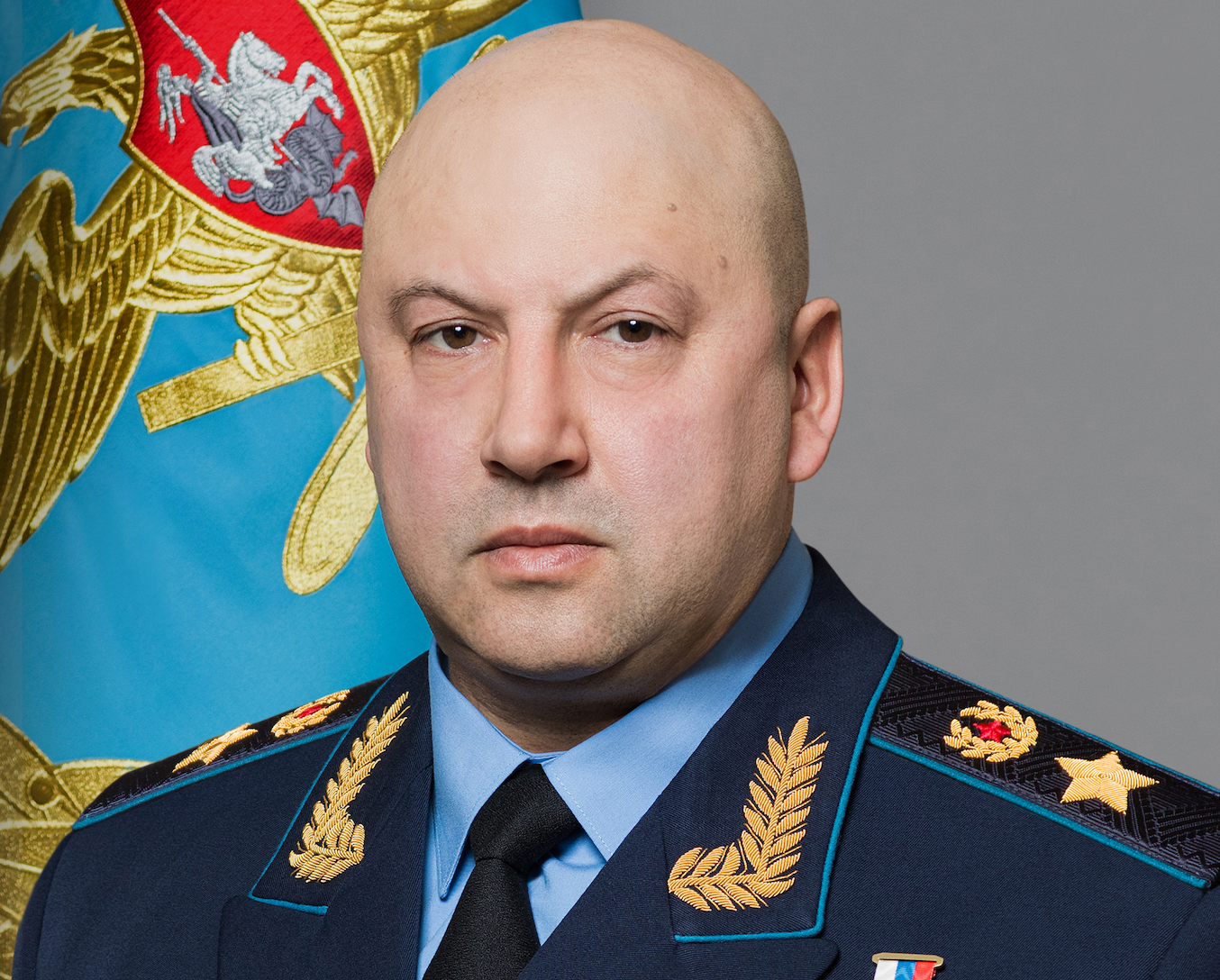 Russia names new air force chief after mutiny-related disappearance of "General Armageddon", RIA reports
PHOTO CAPTION: Manipulated image of commander-in-Chief of the Aerospace Forces of the Russian Federation Army General Sergei Vladimirovich Surovikin's official portrait from 2021. The 2018 rank insignia of colonel general have been digitally replaced by those of an army general. (Russian Ministry of Defense photo by Vitaliy Pikov via Wikimedia Commons)
By Andrew Osborn

MOSCOW (Reuters) - Russia has appointed a new acting head of its aerospace forces to replace Sergei Surovikin, nicknamed "General Armageddon", who vanished from view after a Wagner mercenary mutiny against the top brass, the RIA state news agency reported on Wednesday.

During the June 23-24 revolt, Surovikin, who once commanded Russia's overall war effort in Ukraine, appeared in a video, looking strained and without insignia, urging Wagner boss Yevgeny Prigozhin to abandon his march on Moscow.


Since the mutiny, which was ended by negotiations and a deal, some Russian and foreign news outlets have said that Surovikin, who was often publicly praised by Prigozhin in the run-up to the revolt, was being investigated for possible complicity in it and being held under house arrest.

His reported removal suggests the authorities found fault with his behaviour, but the details of his alleged wrongdoing remain unknown.

Russian news outlet RBC and Rybar, a Telegram channel close to the Ministry of Defence, on Tuesday reported that Surovikin had been removed from his position as the head of Russia's air force.

On Wednesday, RIA cited an unnamed source as saying: "Ex-chief of the Russian Air and Space Forces Sergei Surovikin has now been relieved of his post, while Colonel-General Viktor Afzalov, head of the Main Staff of the Air Force, is temporarily acting as commander-in-chief of the Air Force".

Reuters could not independently verify the report and there was no official confirmation.


Surovikin earned the nickname "General Armageddon" during Russia's military intervention in Syria for the brutal tactics he employed there.

He was placed in charge of Russian military operations in Ukraine last October, but in January that role was handed to General Valery Gerasimov, the chief of the general staff, and Surovikin was made a deputy to Gerasimov.

Afzalov was previously deputy to Surovikin and has been chief of staff of the Aerospace Forces for at least four years, according to British military intelligence.

During Surovikin's absence from public view, Afzalov was shown on television briefing Gerasimov last month.



(Reporting by Andrew Osborn; Editing by Mark Trevelyan)
MORE FROM THE
OAF NATION NEWSROOM