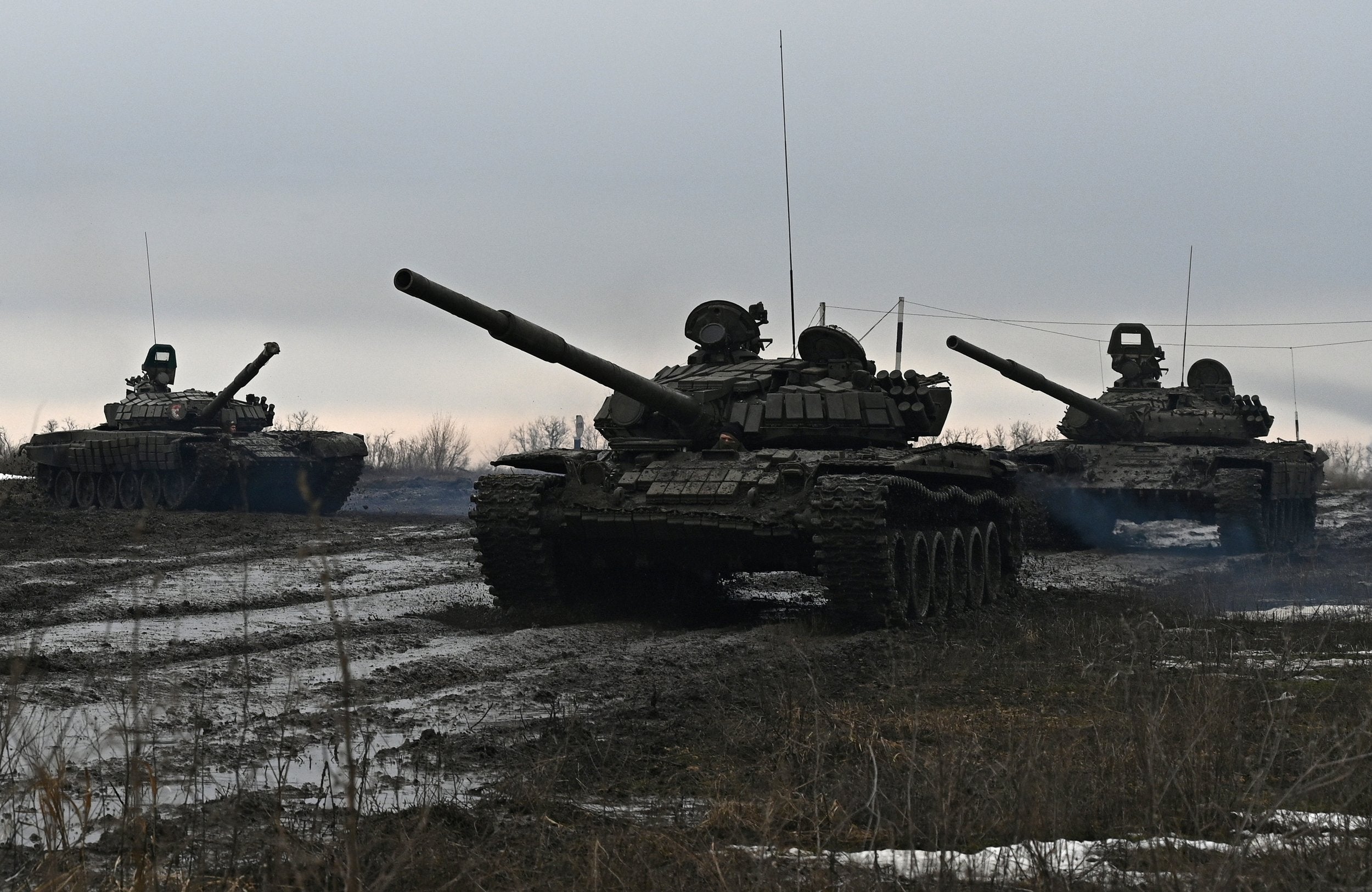 Russia likely lost dozens of tanks in failed attack on Vuhledar, UK says
(Reuters) -Russian forces likely lost dozens of armoured vehicles in a single, failed attack near the eastern Ukrainian city of Vuhledar, British intelligence said on Friday, as one pro-Russian blogger warned of a "crisis" in troop command.
Vuhledar, a Ukrainian-held bastion at the strategic intersection between the eastern and southern front lines, has seen some of the bloodiest fighting of the war as Russia continues a relentless assault on the eastern front.
"Russian troops likely fled and abandoned at least 30 mostly intact armoured vehicles in a single incident after a failed assault," Britain's defence ministry said in a daily briefing.
Reuters was not able to immediately verify the British ministry's claim. Unverified photos shared by military bloggers appeared to show several armoured vehicles and tanks strewn across the battlefield.
Russia's defence ministry has not commented on the report but it says military operations near Vuhledar and the city of Bakhmut in eastern Ukraine - which Russia has been trying to encircle - are progressing well.
Its forces have been making clear, if gradual, advances in the area in the past month, notably capturing the salt-mining town of Soledar to Bakhmut's north.
'DISASTER'
Russian bloggers, often highly critical of the performance of the country's military top brass in Ukraine, have also spoken about the reported losses in Vuhledar.
One military blogger said on Thursday that 31 armoured vehicles had been destroyed by Ukrainian drones after being sent in without artillery cover, reposting images from a Ukrainian Telegram channel that reports on the combat zone.
"Thirty-one armoured vehicles of the 155th Separate Guards Marine Brigade from the Russian Pacific Fleet were destroyed during an assault on Vuhledar," the Moscow Calling military blogger said.
Grey Zone, the semi-official Telegram channel of the Wagner mercenary group, said in a post that a "disaster is unfolding around Vuhledar, and it is unfolding again and again", blaming what it called a "crisis" in troop command.
"These people destroyed a considerable amount of personnel and equipment, without being held accountable for it, and then, with the same mediocrity, began storming Vuhledar," another blogger said.
As the anniversary of Russia's invasion approaches on Feb. 24, Kyiv says Moscow has sacrificed wave upon wave of soldiers and mercenaries in a pointless assault to notch up territorial gains in the region.
Moscow says it has positive momentum and that what it calls its "special military operation" is going to plan.
(Reporting by Caleb Davis, Editing by Gareth Jones, William Maclean)
MORE FROM THE
OAF NATION NEWSROOM