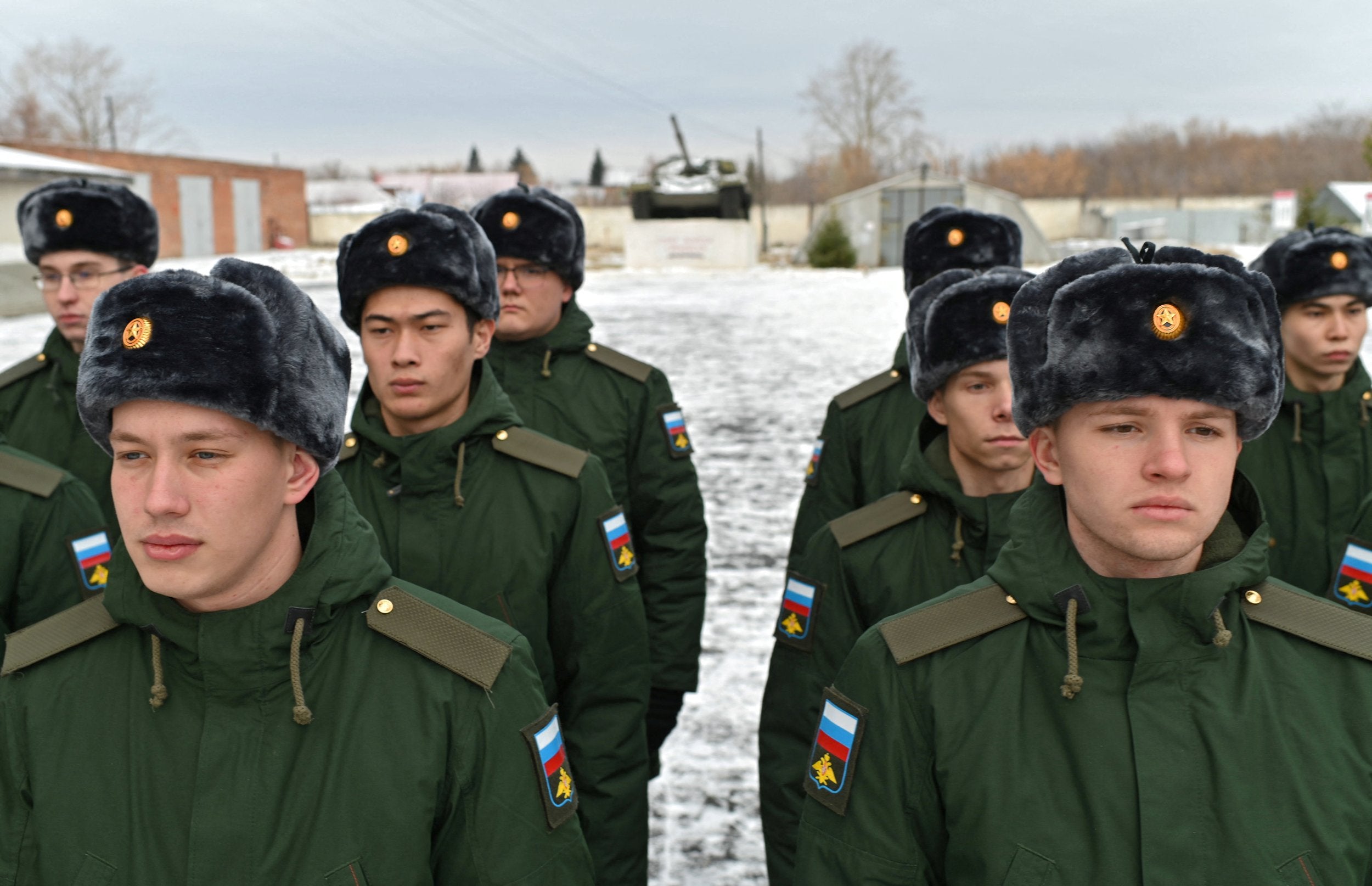 Russia could expand draft age as soon as this spring, lawmaker says
(Reuters) - Russia could raise the upper age limit for citizens to be conscripted into the armed forces as soon as this spring, a senior lawmaker has said, as part of Moscow's plans to boost the number of Russian troops by 30%.
President Vladimir Putin gave his backing in December to defence ministry proposals to raise the age range for mandatory military service to cover Russian citizens aged 21-30, rather than the current range of 18-27.
The chairman of the Russian parliament's defence committee, Andrei Kartapolov, said in an interview with the official parliamentary newspaper that Russia could raise the upper age limit for conscription to 30 for this year's spring draft. But only after a one-to-three year "transition period" would the lower limit be raised from 18 to 21 years, Kartapolov said.
Critics said the idea of a transition period was a transparent attempt by Russian authorities to increase the number of Russians eligible to be called up for military service to plug massive manpower shortages resulting from heavy losses in the war in Ukraine.
Russia's armed forces are a mix of contracted soldiers and conscripts. Shoigu has outlined plans to increase the total number of combat personnel to 1.5 million from 1.15 million.
Asked about the possible changes, Kremlin spokesman Dmitry Peskov said on Thursday that President Vladimir Putin "conceptually supported" raising the conscription age, but the exact details were up to the defence ministry to work out.
The role of conscripts in Ukraine came under intense focus soon after Russia's invasion last February, with the defence ministry acknowledging some had been sent to fight there despite statements from Putin that this would not happen.
In September, Russia announced its first mobilisation since World War Two, calling up more than 300,000 former soldiers - including ex-conscripts - in an emergency draft to support the war in Ukraine. Western governments say Russia has lost tens of thousands of soldiers in nearly 11 months of fighting.
(Reporting by Reuters; Editing by Mark Trevelyan)
MORE FROM THE
OAF NATION NEWSROOM