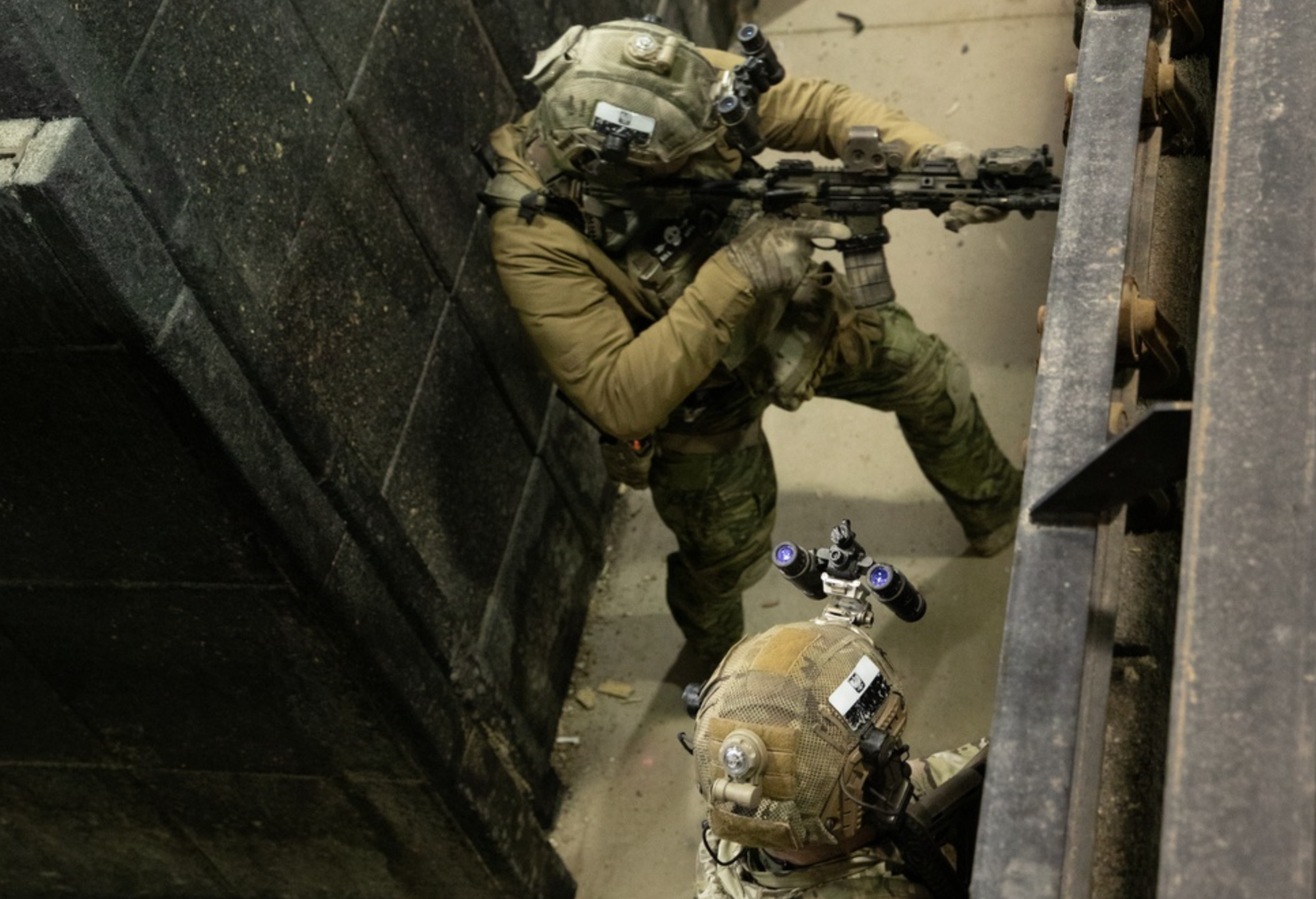 Poland to revamp military command amid Belarus tension, Ukraine war
PHOTO CAPTION: Polish Special Operations Forces (SOF) Operators perform Close-Quarters Battle (CQB) training at Fort Carson, Colorado, May 24, 2022.
WARSAW (Reuters) - Poland's plans to revamp its military command structure should help the NATO member handle the alliance's new regional defence plans and a host of hybrid threats including those from neighbouring Belarus, a senior official has said.

President Andrzej Duda announced plans to create a Joint Armed Forces Command on Aug. 14, the day before Poland displayed its growing military might with a huge parade to mark Armed Forces day.


Bringing the leadership of the various branches of the armed forces together would make it easier to coordinate with other NATO troops on the alliance's eastern border, the head of Poland's national bureau of security told Reuters.

"As the host of the eastern flank we will be able to incorporate (NATO) troops, give them support, with an appropriately organised command structure," Jacek Siewiera said in an interview.

Siewiera also said the new structure would help the nation effectively use massive equipment purchases the Law and Justice (PiS) government has implemented in response to Russia's war in Ukraine.

In recent weeks, Poland has announced plans to move thousands of troops to its border with Belarus amid concern over the arrival there of hundreds of battle-hardened Wagner mercenaries at the invitation of President Alexander Lukashenko.

"Adapting to the threats and risks we are facing from the territory of Belarus is important," he said.


Siewiera said one concern would be an increase in illegal attempts to cross the border by migrants. In 2021, Poland faced a massive wave of irregular migration from the east which it blamed on Minsk, saying Lukashenko was bringing people from the Middle East and Africa to pressure the European Union.

Siewiera said there had been some increase in attempts to cross the border in recent weeks.

"We are aware that this migration wave, artificially promoted by Belarus, could be intentionally fanned," he said.

Poland has faced criticism from human rights groups over its treatment of migrants at the border, particularly its policy of pushing people back to Belarus, which denies Western allegations it is "weaponising" migration.



(Reporting by Justyna Pawlak, additional reporting by Alan Charlish; editing by Philippa Fletcher)
MORE FROM THE
OAF NATION NEWSROOM