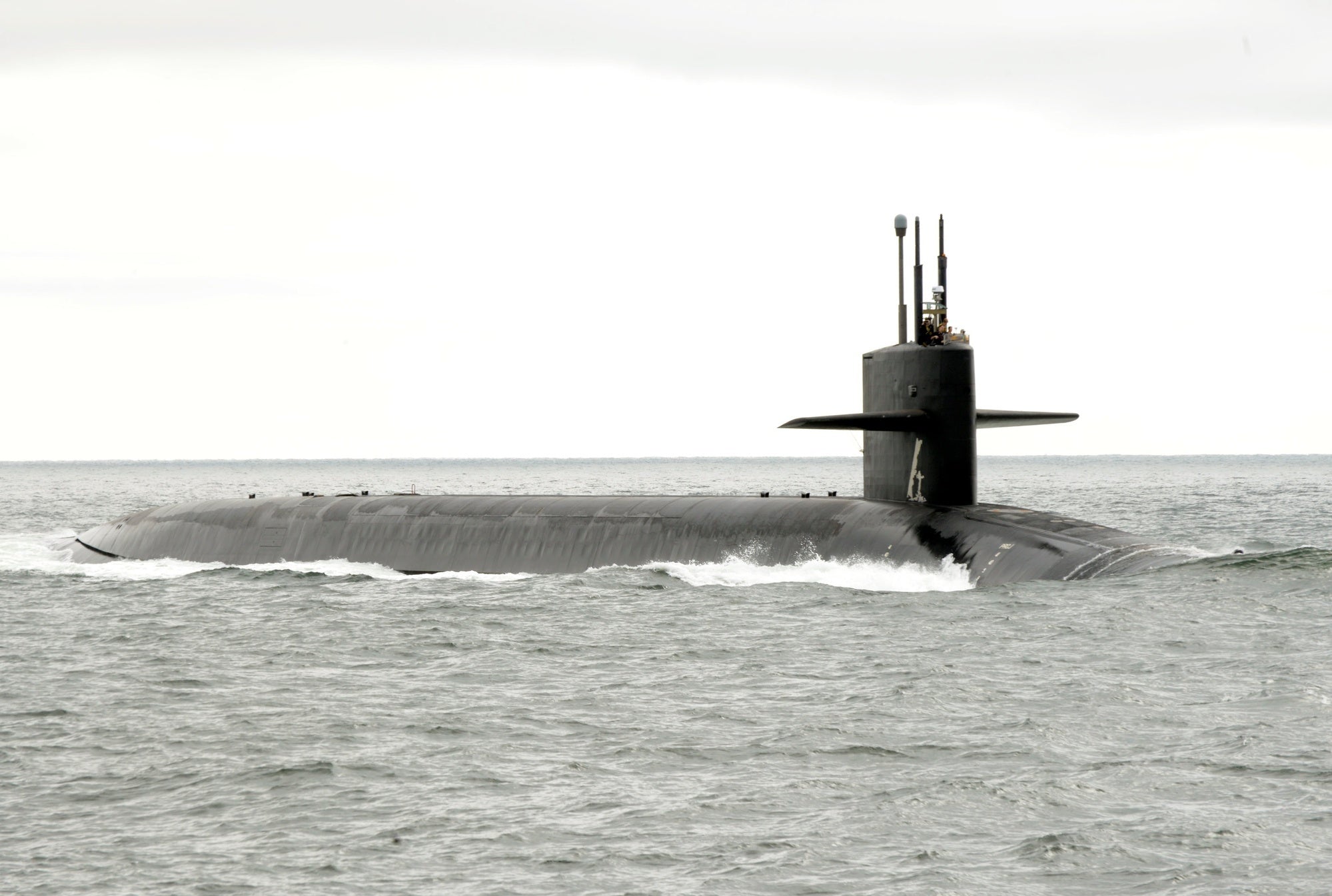 Poland to launch submarine purchase program soon, minister says
Illustrative photo — The Ohio-class ballistic-missile submarine USS Rhode Island (SSBN 740) returns to its homeport at Naval Submarine Base Kings Bay, Georgia, Nov. 19, 2018. (U.S. Navy photo by Mass Communication Specialist 2nd Class Bryan Tomforde via U.S. Defense Visual Information Distribution Service)
WARSAW (Reuters) - Polish Defence Minister Mariusz Blaszczak said on Wednesday that Poland plans to launch a submarine purchase programme in 2023.
Poland has increased military spending since Russia's invasion of neighbouring Ukraine in February last year, with the government pledging to double the size of the army and spend 4% of GDP on defence in 2023.
"We are starting the implementation of the 'Orka' program. This year, we plan to launch a procedure aimed at purchasing submarines along with the transfer of the necessary technologies," the minister said at the Defence24Day conference.
Blaszczak said the tender would be "launched soon", adding information on the number of submarines and their equipment will be provided by the Ministry of Defence shortly.
(Reporting by Karol Badohal and Pawel Florkiewicz, Editing by Louise Heavens)
MORE FROM THE
OAF NATION NEWSROOM