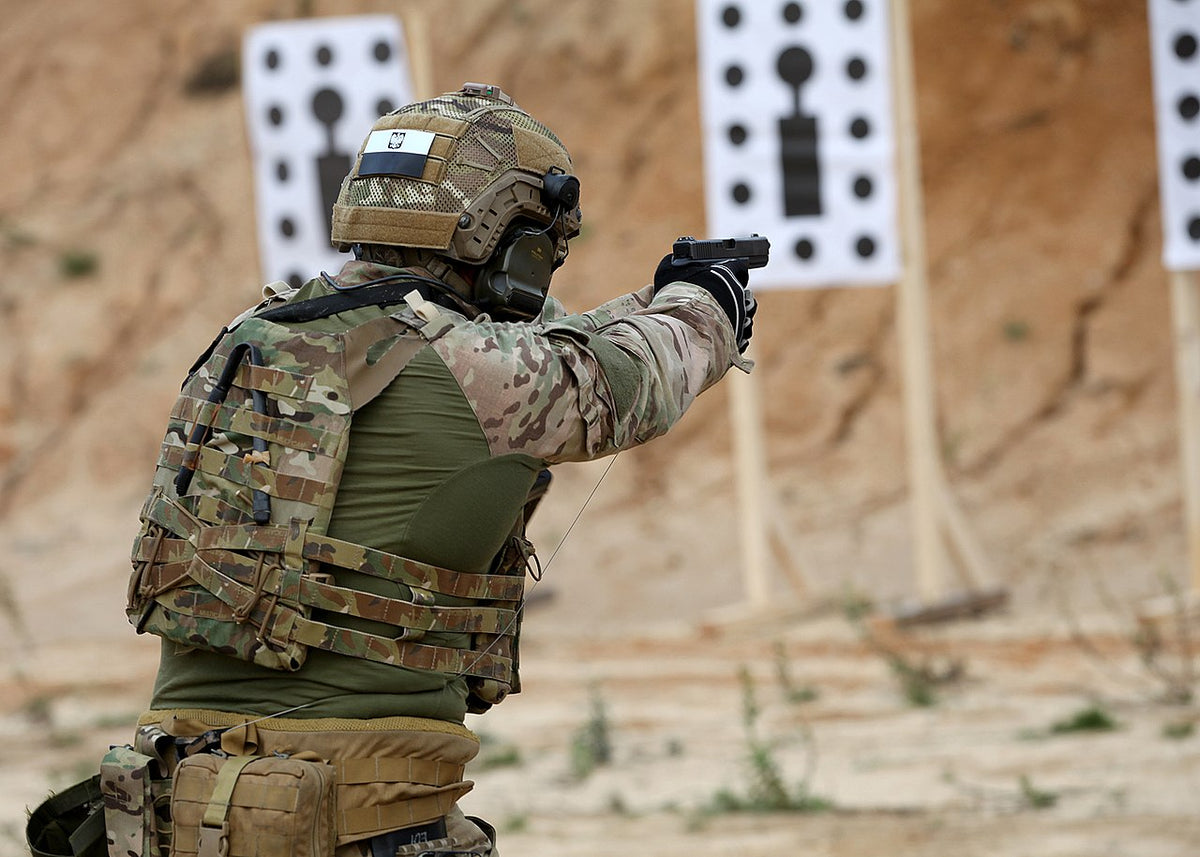 Poland plans to send up to 10,000 soldiers to border with Belarus
PHOTO CAPTION: A Polish service member fires at multiple targets using his pistol at a range outside of a Portuguese Marine Base during NATO exercise Trident Juncture 15, Lisbon, Portugal, Oct. 26, 2015. (NATO photo via Wikimedia Commons)
WARSAW (Reuters) - Poland is planning to move up to 10,000 additional troops to the border with Belarus to support the Border Guard, Defense Minister Mariusz Blaszczak said on Thursday.

"About 10,000 soldiers will be on the border, of which 4,000 will directly support the Border Guard and 6,000 will be in the reserve," the minister said in an interview for public radio.

"We move the army closer to the border with Belarus to scare away the aggressor so that it does not dare to attack us," Blaszczak said.


Deputy interior minister Maciej Wasik said on Wednesday that Poland would send 2,000 additional troops to its frontier with Belarus.

Poland has worried increasingly about the border area since hundreds of battle-hardened Wagner mercenaries arrived in Belarus last month at the invitation of President Alexander Lukashenko.

Belarus continues its military exercises near the border this week, and President Alexander Lukashenko has said several times that he was restraining Wagner fighters who want to attack Poland.

Poland has also seen an increase in the number of mainly Middle Eastern and African migrants trying to cross the border in recent months.

The head of the Border Guard, Tomasz Praga, said earlier this week that 19,000 people have tried to cross the Polish-Belarusian border illegally this year, up from 16,000 last year.



(Reporting by Pawel Florkiewicz; Editing by Bernadette Baum)
MORE FROM THE
OAF NATION NEWSROOM